United College Pavilion Maintenance Project
The United College Pavilion was gifted by Ms Eva Li, emeritus Senior Lecturer of Department of Social Work, as one of the featured buildings of a campus enhancement project decades ago. The design of the project was based on a core value of the College – "be liberal and open", with a pavilion of natural structure which smoothly integrated with the surrounding environment and plants, thus to embellish the campus.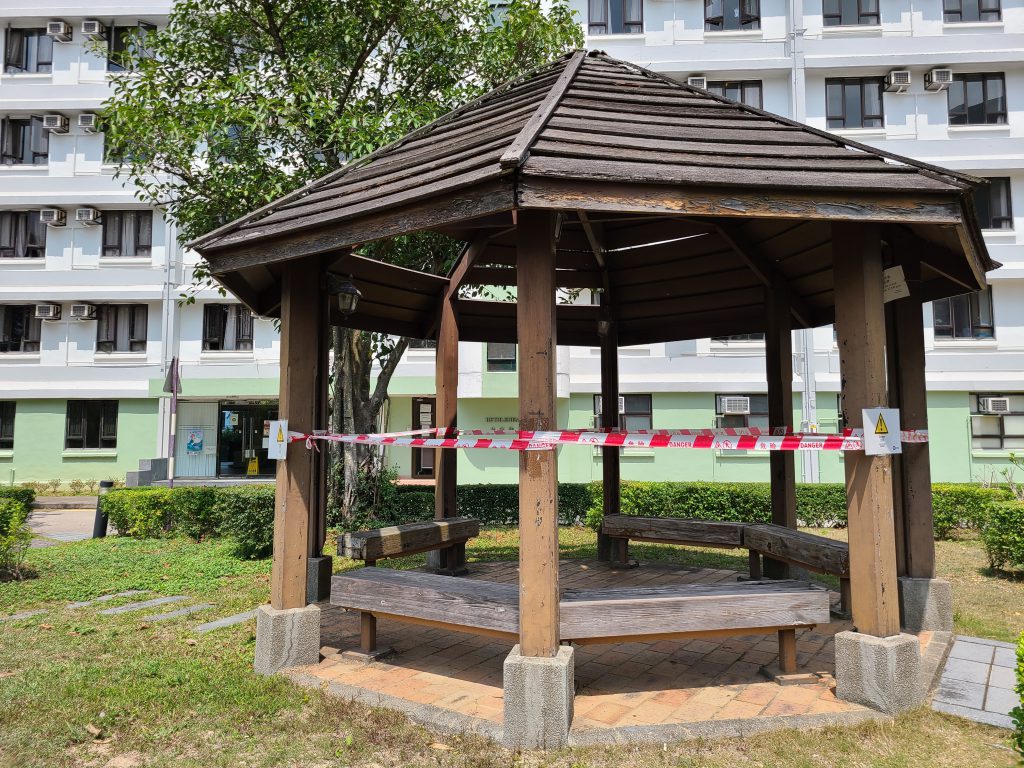 As an outdoor building, the pavilion was gradually damaged by storms. In order to conserve Ms Li's gift to the College, we constantly work with the Estate Management Office to carry out maintenance work whenever possible. Unfortunately, the pavilion has deteriorated significantly in recent years. Particularly in 2018, Typhoon Mangkhut destroyed the major structure of the pavilion that it could no longer be repaired and would cause danger to users. Therefore, the College suggested rebuilding the pavilion and has invited Professor Zhu Jingxiang to advise a suitable design for the pavilion. 。
Prof. Zhu and his team will minimize the cost of the project, while paying attention to the sustainability of the building, efficiency of assembling the materials, and its integration with the campus environment.
The new pavilion will consist of 3-6 parts, which will be easier for production and logistics, and will lower the construction time and cost. The College is now working closely with Estate Management Office and Campus Development Office to follow up on the project.