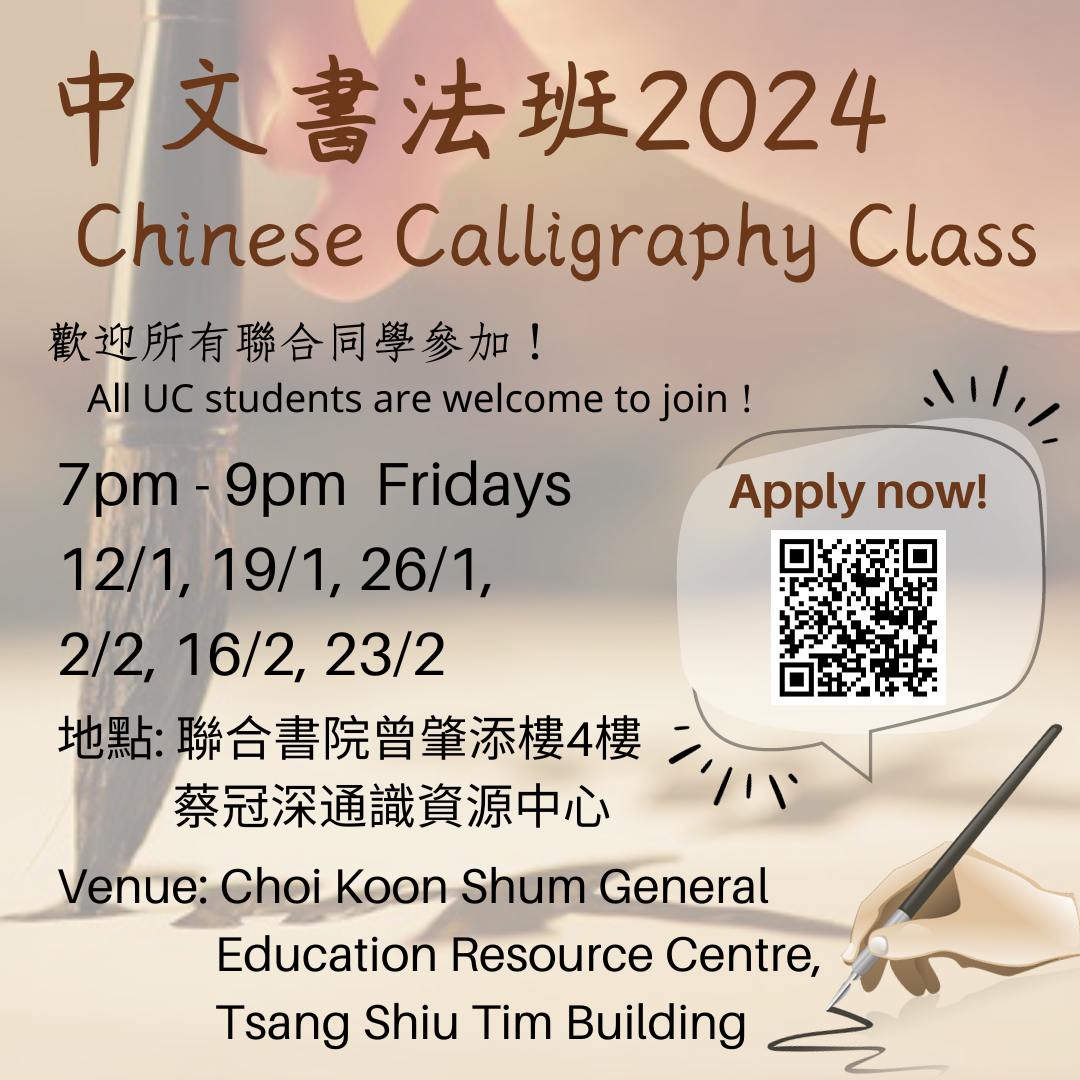 The "Elementary Calligraphy" course will be offered in the second term of 2023-24. Details are as follows:
Date:               12/1, 19/1, 26/1, 2/2, 16/2, 23/2/2024 (Fridays, 6 sessions)
Time:               7:00 pm – 9:00 pm
Venue:            4/F, Choi Koon Shum General Education Resource Centre, Tsang Shiu Tim Building, United College
Medium:        Cantonese
Content:         Introduction to aesthetic conception of Chinese Calligraphy and basic technique on mastering calligraphy
Instructor:     Mr Chan Kai Wing, College alumnus
Fee:                  HKD$80 material fee (including brushes) and HKD$100 deposit
                           (refundable to participants who attended 4 or above lessons)
Quota:             20
All United College students are welcome. Enrollment is on first-come-first-served basis. Interested parties, please register online at https://cloud.itsc.cuhk.edu.hk/webform/view.php?id=13658083 on or before 6 December 2023.  To secure your seat, material fee and deposit should be settled within 5 working days after online registration. For further questions, please contact Ms Amy Yeung of the Dean of Students' Office at 3943 7455.
Contact Information