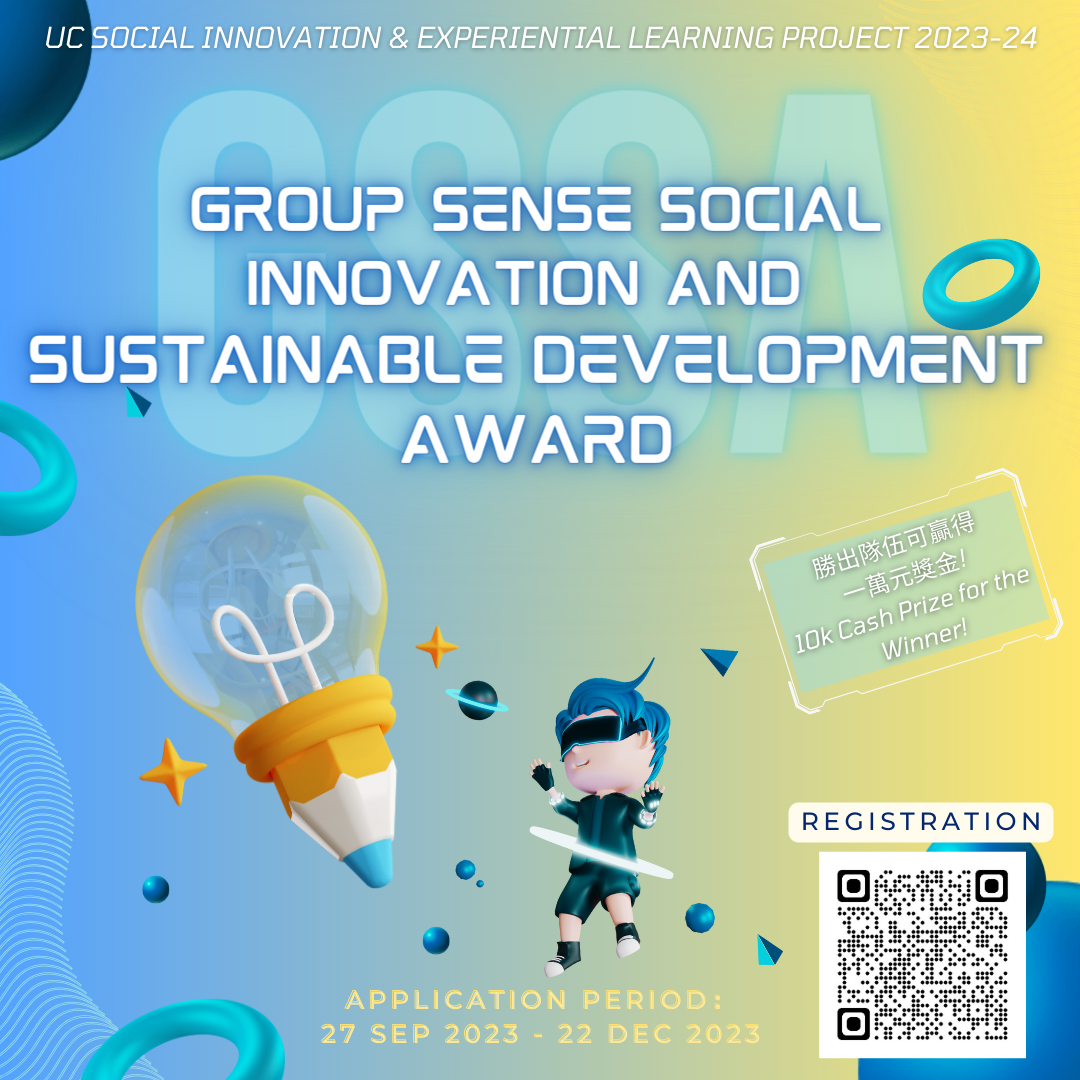 United College Social Innovation & Experiential Learning Project 2023-24, Group Sense Social Innovation and Sustainable Development Award will be accepting registrations from September 27 to December 22, 2023.
It aims to promote social innovation and to initiate sustainable development of the campus and the society. Through professional training and consultation, we encourage students to think from different perspectives and turn their creative ideas into some innovative projects which could help solve some social problems. We anticipate that their projects could effectively respond to the 17 Sustainable Development Goals (SDGs) promoted by the United Nations, and will progressively develop and contribute to the sustainable development of a harmonious society.
The champion would be awarded a cash prize of HK$10,000, and a maximum seed fund of HK$20,000 to implement the project.
Contact Information