Go Green Because of Love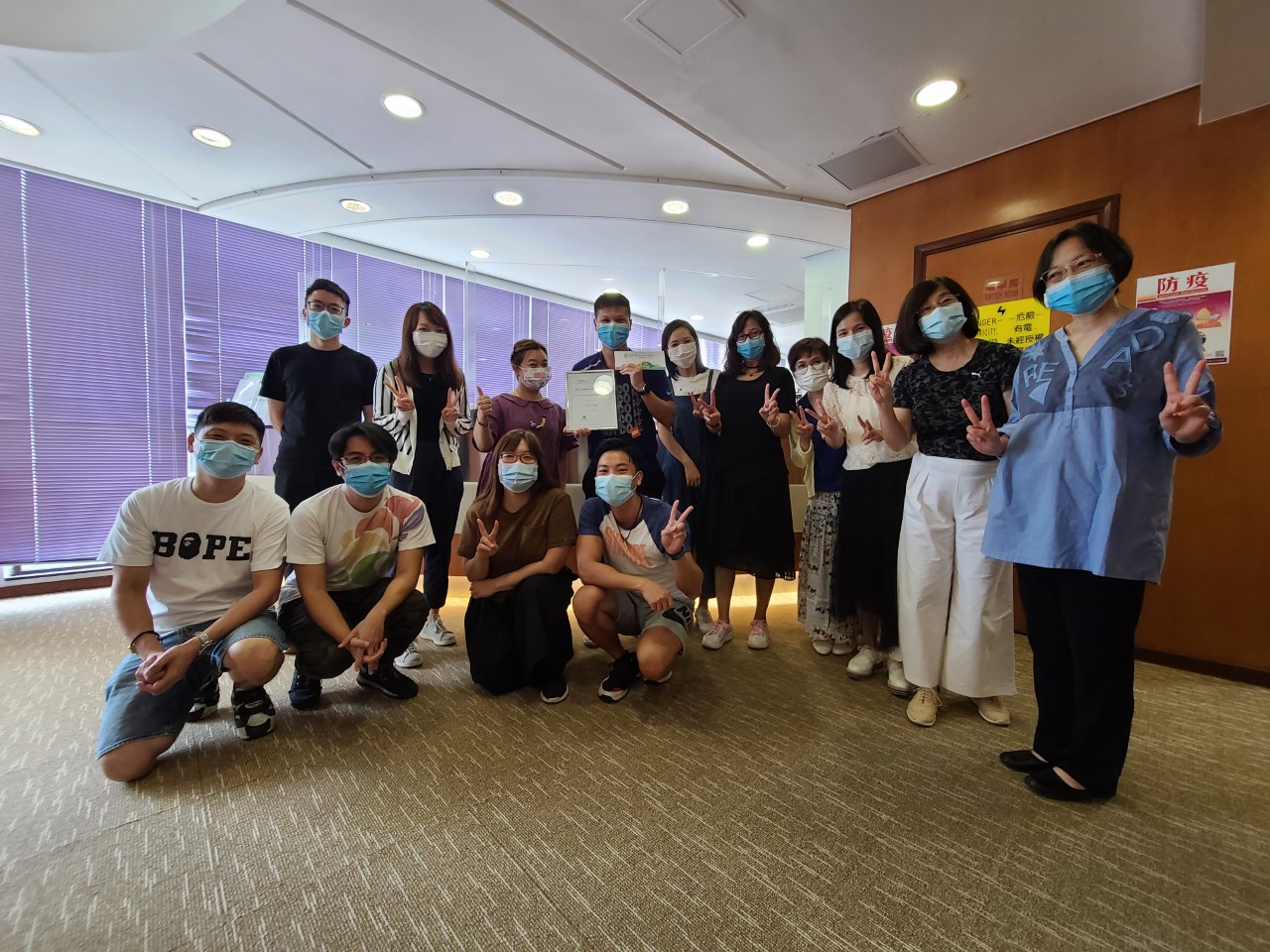 Many people have the impression that United College has a green campus. Walking on the lawns outside Tsang Shiu Tim Building and Adam Schall Residence will certainly bring us some chill moments. Nevertheless, we are "green" not only because of our campus, but also our "green" actions.
The College devoted to reducing waste at source, and promoting energy conservation, waste reduction, paper reduction and green purchasing in office, so we are awarded the "GO! (Green Office) Green Award" for the year of 2019 by the Campus Planning and Sustainability Office (CPSO). The activity "Suit Switch Day" in May 2020 was a good demonstration of our determination of a greener environment and a better resources utilisation.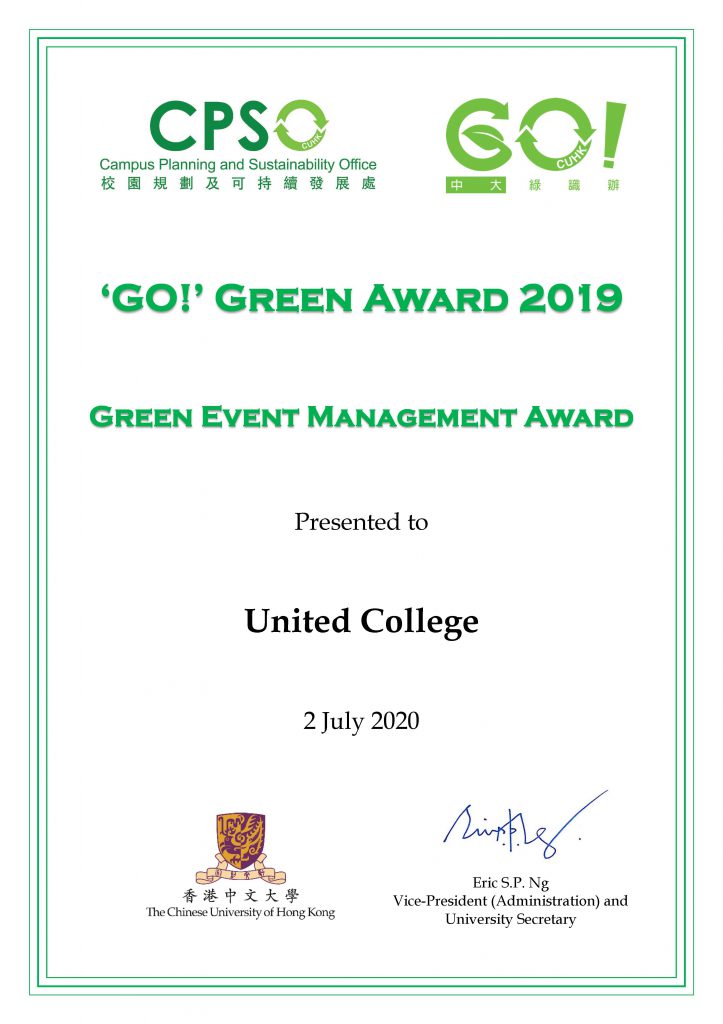 The CPSO not only implement the Green Office Scheme, but also the CU Green Buddies Scheme to encourage students and staff to go green in daily lives. Many of our staff are Green Buddies and they shared information on how to recycle drink cartons.
Besides the GO! Campaign and Green Buddies Scheme organised by CPSO, a student organisation "CU Happy Corner" also supports the green lifestyle and recycling. As we all know, everyone needs to take actions for a better living environment. We treasure where we are staying, not only referring to UC Campus, CU campus, but also our planet, so we have taken actions. How about you?