Initiation Ceremony for Freshmen 2022-2023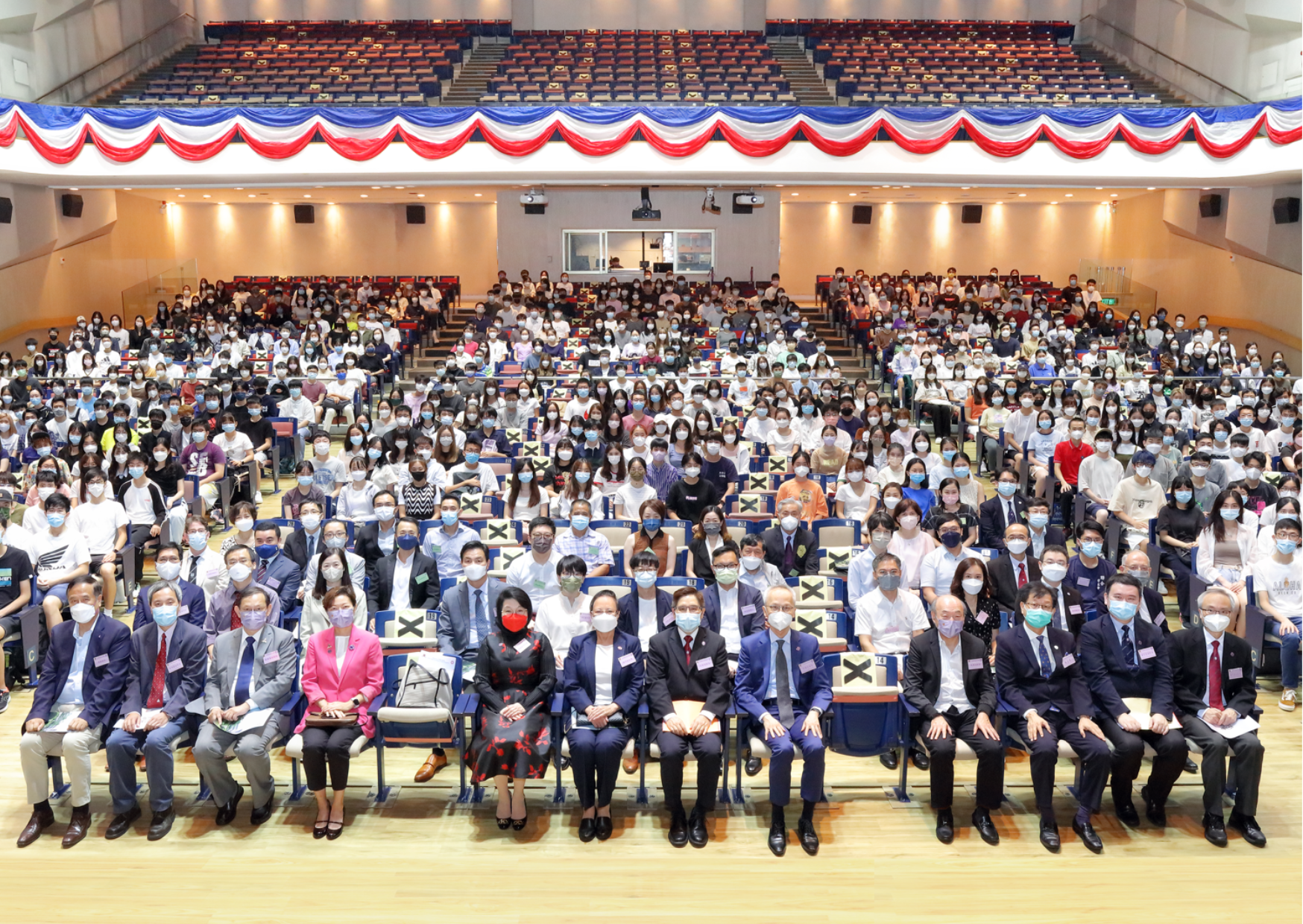 The 2022-2023 United College Initiation Ceremony for Freshmen was held on 9 September 2022 at the Sir Run Run Shaw Hall. Around 60 guests attended the ceremony. At the ceremony, Professor Stephen H S Wong, College Head, and Professor Martin C S Wong, Associate College Head and Dean of Students, delivered welcoming speeches to the freshmen. They welcomed all new students to join the College's big family and encouraged them to prepare for challenges ahead and pay attention to physical and mental needs. They also advised freshmen to actively participate in College's activities and make good use of the facilities and opportunities provided by the University and the College, to develop their potentials, care for and serve the society in the future.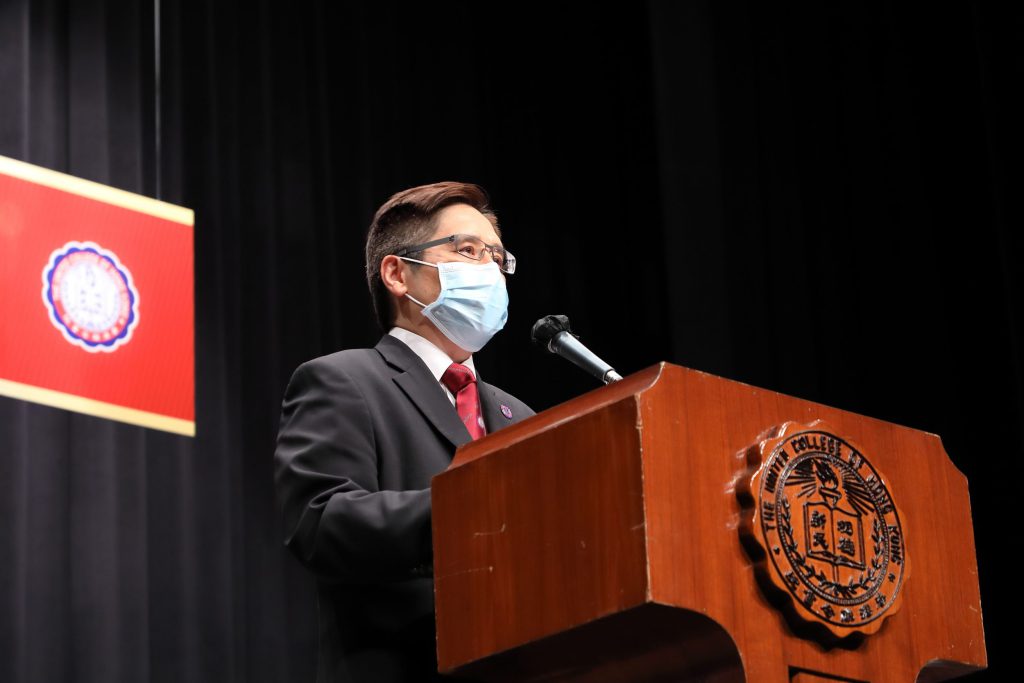 Professor Stephen HS Wong, College Head, addressed the Ceremony and encouraged students to explore their interests and potentials.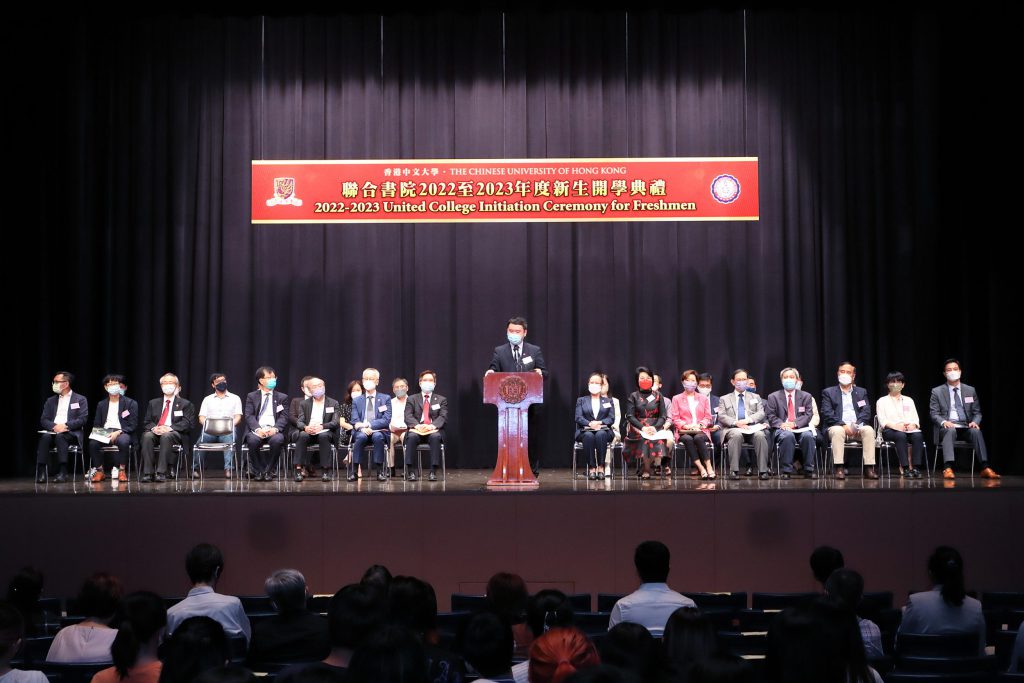 Professor Martin Wong, Associate College Head and Dean of Students, welcomed all freshmen to United College, and remind students to make good use of time and take well care of oneself in both physical and mental wellness.