Katsie Tang: Real-life Angel in White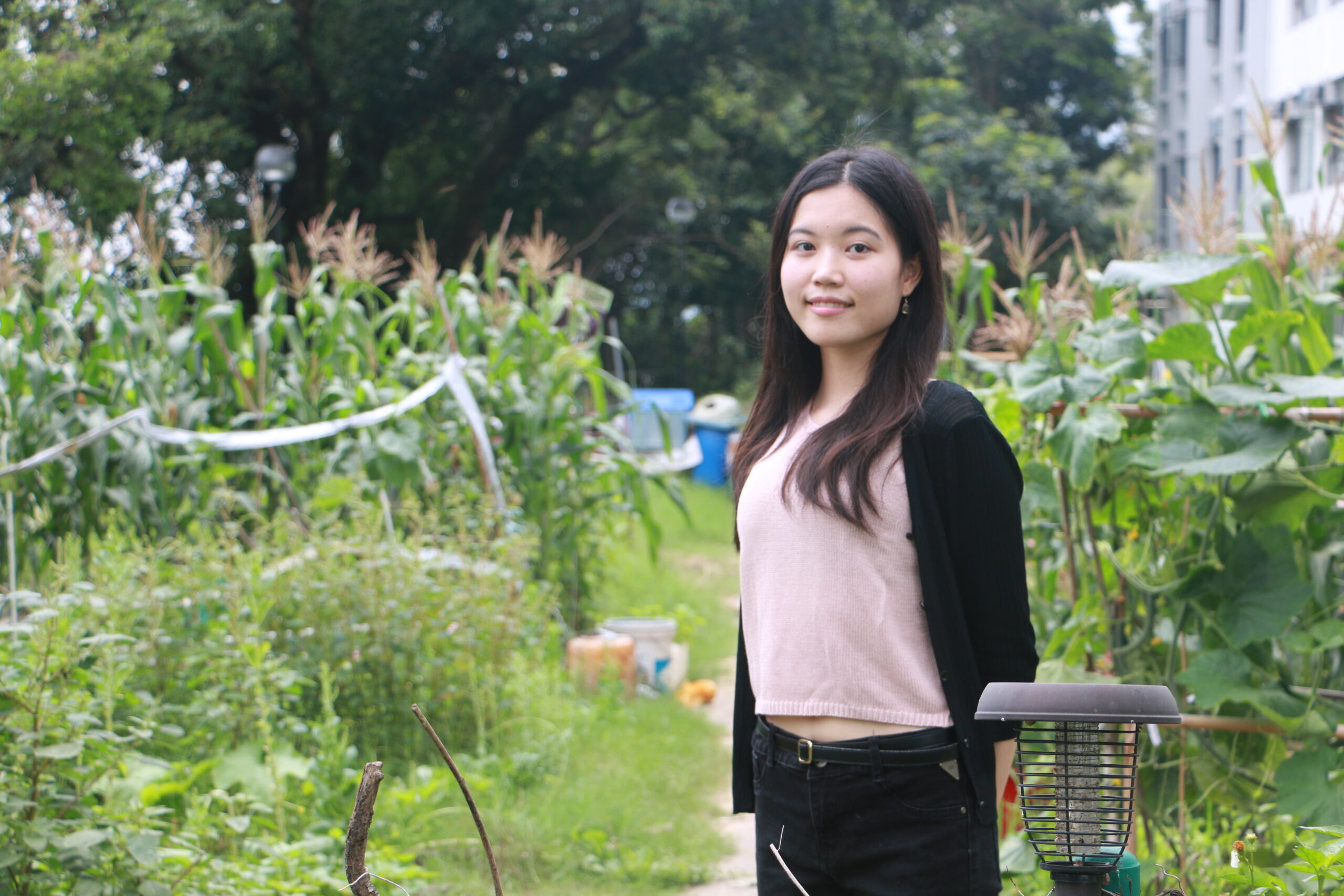 Student Translator: Charlotte Ip (TRAN/4)
Katsie Tang, a year 6 student of the Medicine (MBChB) Programme Global Physician-Leadership Stream (GPS), the Chinese University of Hong Kong (CUHK), is awarded the "Scholarships for Outstanding Performance" of the HKSAR Government Scholarship Fund. Last year, she and a group of medicine students took on a journey to bring to light 21 unsung heroes in the hospital, among which includes the in-house cook and sign language interpreter. Their stories were eventually gathered and released in the book Heroes without White Coats.
Katsie's ties with United College (UC) stretch beyond her university days. At a young age, the future medical student had already been following her father, a college alumnus, to the annual United College Alumni Day, where they, amongst many activities, crafted handmade soap and planted carrots together. Years later at the admission interview, Katsie found her calling to the CUHK, where she recalled fondly how she was welcomed by the humanist culture that shaped the school. Not only were professors eager to chat, but seniors were equally happy to share their experiences, closing her interview day with a touching and loving note. Till today, the final-year student has never regretted stepping foot into the CUHK. Courtesy of fellow classmates and teachers, she has also adapted quickly to the new learning environment. In 2019, Katsie joined a college exchange programme to the Netherlands and came back with broadened horizons and an expanded network.
With an amicable personality, Katsie said her mission is in line with any doctor, which is to save patients. As a fan of art and sciences, while taking a liking to human interactions, the medical student could not see herself anywhere else. The pandemic moved Katsie's learning online, turning her into an observer of the doctors' diagnosis process through Zoom. Nevertheless, she was still able to attend outreaches with community nurses, which left a deep impression on her. Community nurses are committed to providing nursing therapeutics, such as blood sample taking and change of dressings, to discharged patients, with the aim of saving queue time. Once, Katsie followed a community nurse to visit a woman with pancreatic cancer in Quarry Bay. The client, although released from the hospital, bore a wound that is not fully healed and thus requires dressings to be changed regularly. Yet, with limited mobility and her only son working during the day, community nurses became the sole help she could turn to. It did not take long for the prospective doctor to realise, if she had just performed the diagnosis in the medical facility, she would never have gained access to these patients' needs. A doctor is not only responsible for treating intakes with short-term illnesses but also for the individual's well-being after discharge. He/she should offer the right diagnosis and arrange for timely referrals, so patients are promised holistic treatment.
To her, volunteering is never a piece of work or assignment, but an outlet for academic pressure. "You study the same thing every single day only to find yourself as clueless." Such failures breed a sense of defeat that can only be diluted with stimulations elsewhere. Katsie noticed that she felt fulfilled more easily in volunteering than in studies. So long as she helped others, a simple check-in call could well delight and satisfy her. The avid volunteer suggested students select service opportunities that align with their interests, strengths, and time and engage wholeheartedly in the team effort. She once visited a school in Kwun Tong to share her story with students of ethnic minorities. "Many students had clear ambitions, yet they didn't know how to proceed," the medicine learner recalled. Therefore, she believed that the activity's value was to guide convicted youth to their dreams. In fact, this experience has also deepened Katsie's understanding of ethnic groups. She learnt about their challenges in accessing public healthcare services and airing grievances in Cantonese and believed she could play a part in driving change when she becomes a full-fledged doctor.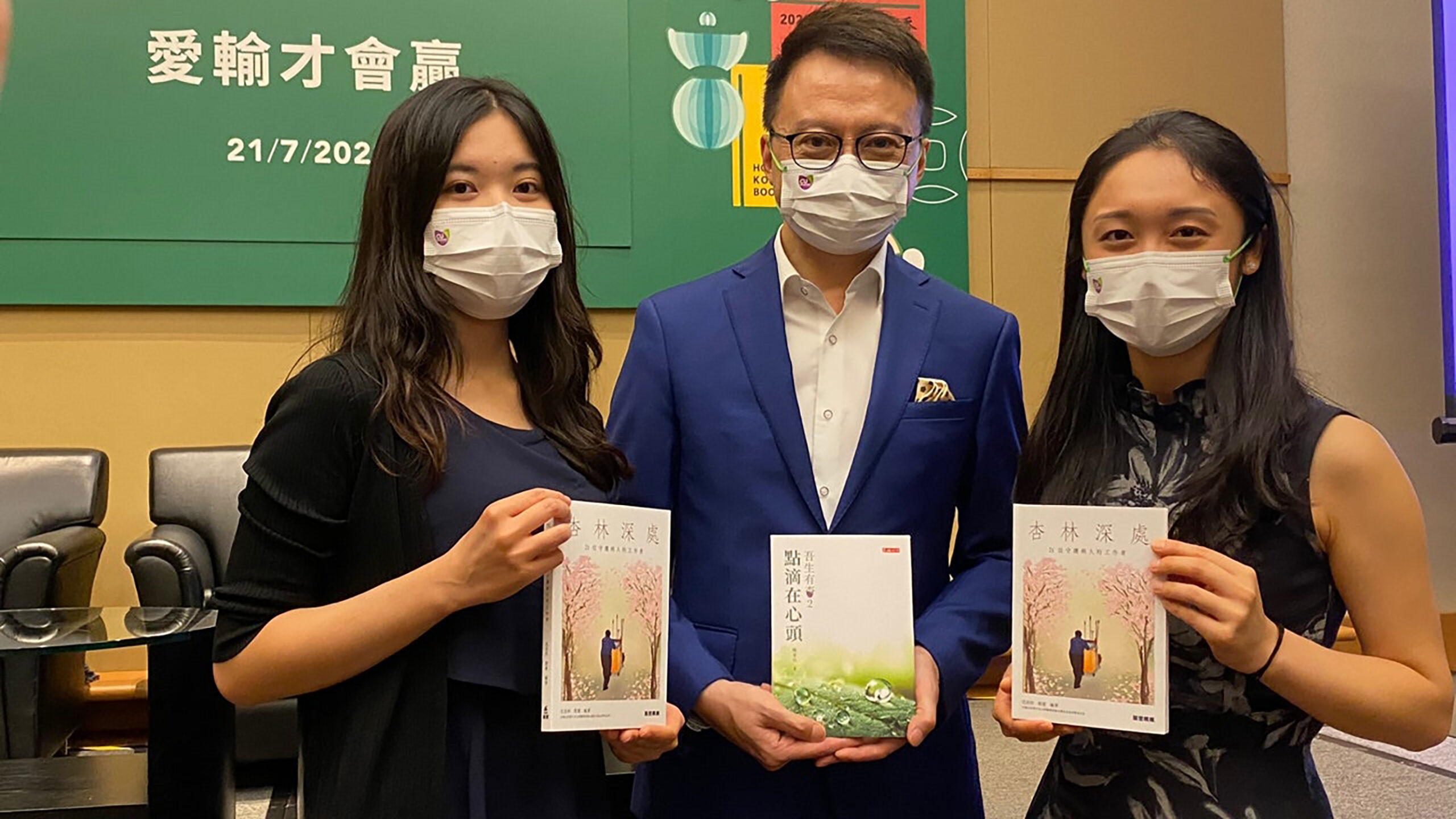 But where did the idea of publishing a book begin? Katsie attributed the click to a medical placement. As a student doctor, knowing that she was no help to attending doctors, she was worried about being a hindrance. And that was when she caught sight of a group of "unnamed heroes" grinding in silence—cleaners who helped practising students arrange seats and sanitise tools; and phlebotomists who performed their duties of blood sample taking, dressing change and injection diligently. It became clear that they were the ones who alleviated the burden of the frontline team. Katsie thought their legacy could not go unsung.
Her earliest email submissions all hit a dead end, until eventually, Wan Li Book Co., Ltd agreed to publish her brainchild. In order to gather content, the student author found herself standing at the footbridge outside Prince of Wales Hospital to stop passersby for an interview. Fortunately, several were willing to speak to a "stranger". Later, with the help of the Faculty of Medicine, Katsie and a fellow classmate contacted the Hospital who invited quite a few internal staff to be interviewees. As year-5 students, both of them led busy schedules packed with assignments and placements. Thus, they recruited other medicine juniors as interviewers. "Heroes without White Coats is the fruit of collective support."
As we all know, "patient meals" are bland and hard to swallow. Although complaints about "patient meals" are never short, cooks must adhere to hospital guidelines, which require low-calorie and low-salt meal sets with little oil, Katsie pointed out with a grin, they "have done their best". Nevertheless, such kitchen workers also tried to show kindness whenever chances allowed. She remarked that there is a child who frequent the facility for follow-ups because his entire body is plagued by burns. The young patient eventually meets the hospital cook, who decides to treat him with special meals whenever he is around. Appreciative of the cook's kind gesture, he drew a thank-you card for the caterer. These touching moments were what reminded her of the interconnectedness of humans, Katsie claimed shyly. She also recorded this memorable snippet in the book.
Speaking of short-term goals, the final-year student said placement takes priority. "A student naturally focuses 100% on studies, but after practising as a doctor, every act of yours will go hand in hand with patients' welfare. Your decisions are no longer about filling in the blanks of the exam paper." She expected the initial placement periods to be quite packed but hoped to squeeze time for outreach by non-governmental organisations to serve wider social groups. Meanwhile, she is also considering launching a second edition of Heroes without White Coats. Due to space limits, the first book only allows for 21 stories, while there are more "unnamed heroes" whose voices deserve to be heard.
Although Katsie is a medical student, she chooses to spread love and care with her own hands. She embodies the humanist spirit upheld by the CUHK and is a role model to all of us.