Mentorship Programme Mid-term Sharing and Floor Curling Experience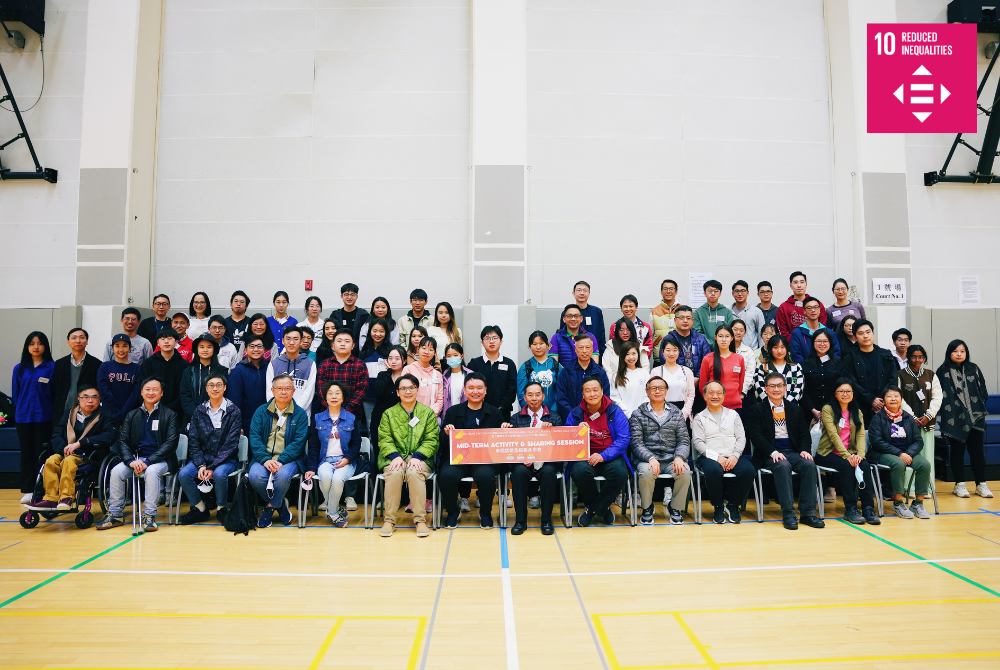 The Mentorship Coordinating Committee organised a College Shum Choi Sang Mentorship Programme: Year of Calvin Y Y Wong 2022-2023 Mid Term Activity on 4 February 2023. Apart from a sharing session, the committee also arranged an inclusive activity to mentors and mentees – Floor Curling Experience. Over 70 participants attended this activity.
We were glad to have Professor Martin C S Wong, College Associate Head and Dean of Students, and Mr John Lee, Chairman of the Council of the College Alumni Association, to host the sharing session. Mentors and mentees gathered in UC Staff Canteen to share the treasure they gained in the programme, while enjoying some refreshments.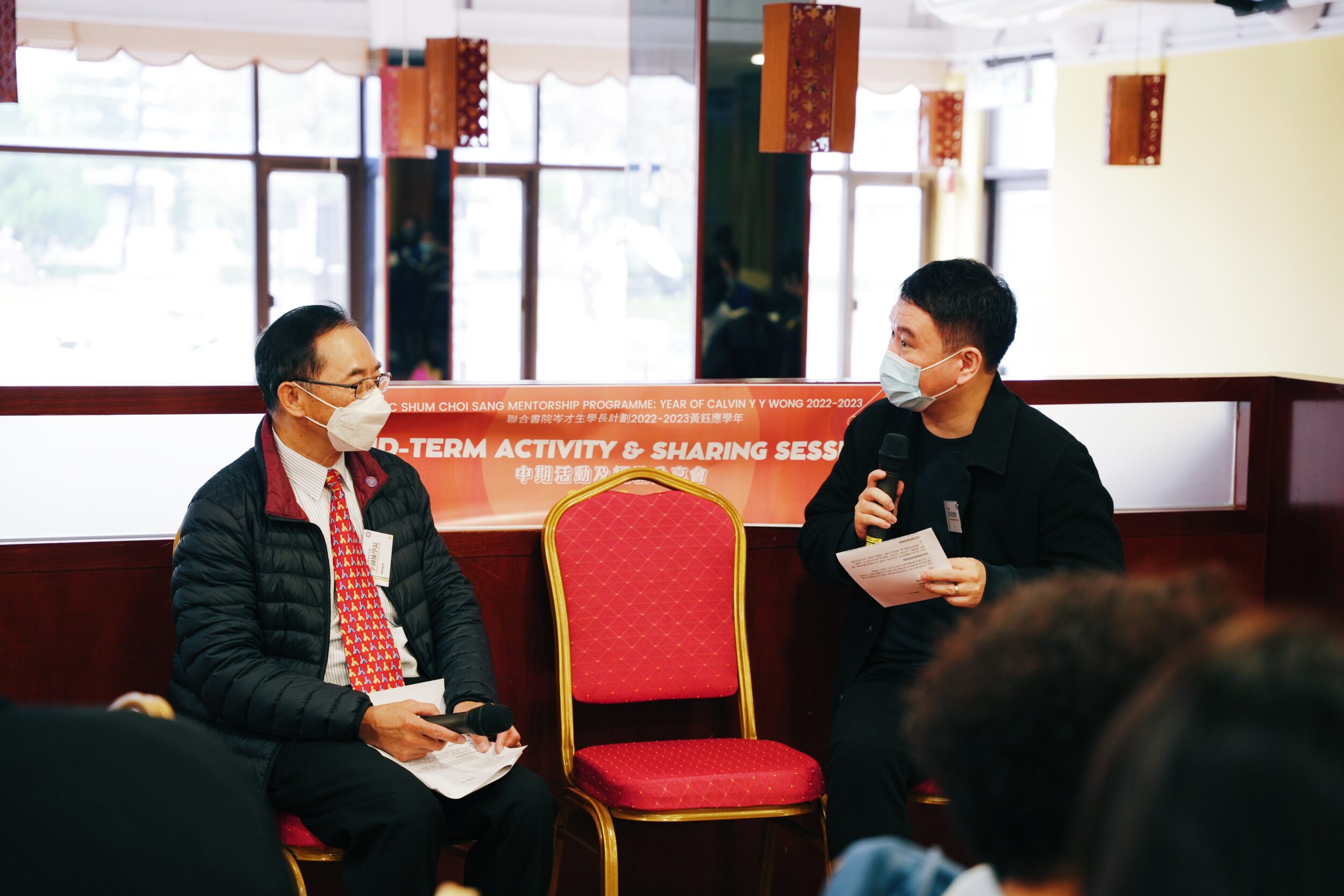 Then, participants were divided into six teams, and moved to Thomas H C Cheung Gymnasium to enjoy the Floor Curling Session. After they had learnt some basic rules and techniques from the instructors, they were eager to have some practical tryouts. It was not surprised to find a number of talented players when the six teams had a friendly match at the end of the day. Group E finally got the champion.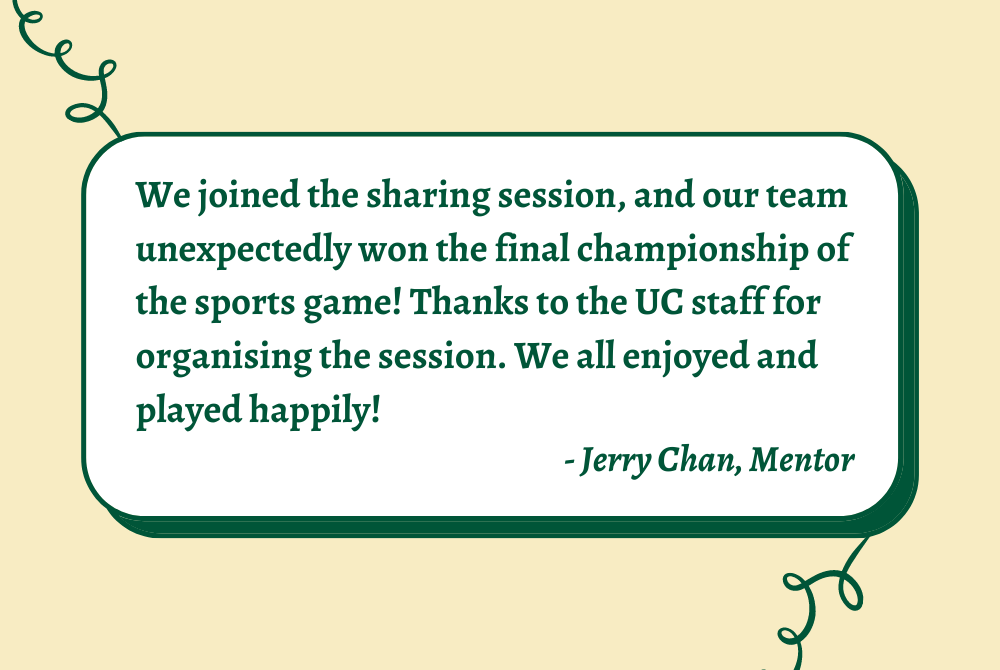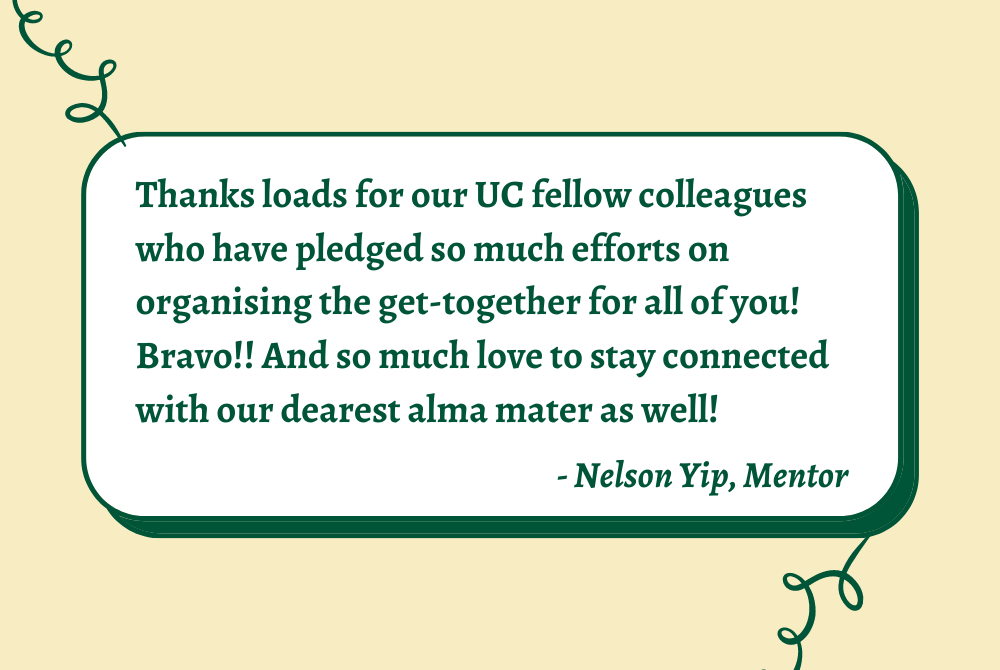 Win or lose, participants did have a joyful afternoon. There are three official functions for mentorship programme in a year, to strengthen participants' bonding and deepen their understanding to each other. And we cannot wait for the next one.