Orientation Week of Residents' Associations and Non-residential Halls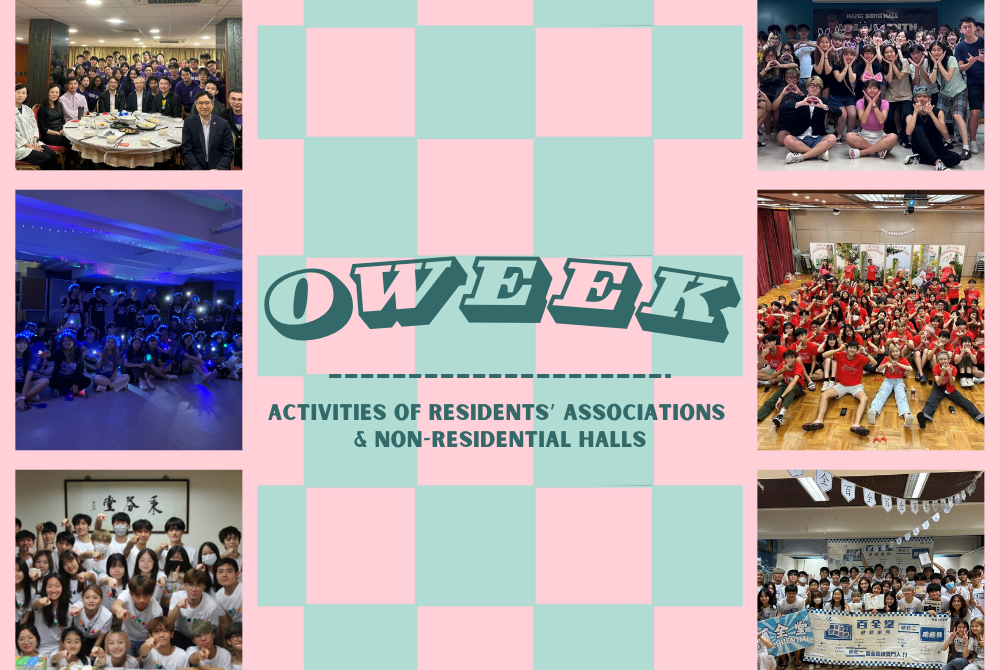 To mark the start of a new academic year, the residents' associations and non-residential halls organised a series of exciting activities in the orientation week to give a warm welcome to all UC students. Let's relive the memorable moments of each activity!  
---
Adam Schall Residence (ASR)       
The main activities of ASR orientation week were residence tour, group competitions and evening party which were well received by a total of 180 residents enthusiastically. Through these exciting events, the participants were able to gain a better understanding of ASR and create bonding between residents and create more unforgettable memories together in ASR in the coming year!
Bethlehem Hall (BH)
BH was bustling with various of activities in the orientation week, especially on the first day of the o-week, the ice-breaking day. Participants were divided into two teams to play different ice-breaking games. The highlights of the day was definitely the punishment session, contestants had lots of fun by taking photos with each other and exchanging their contact information.
BH had also held a welcoming dinner, where college guests and residents had dinner together and enjoyed a casual chat around the table.
Chan Chun Ha Hostel (CCHH)
With the theme of "Harry Potter", CCHH organised their orientation week for four days. Residents acted as students studying in Hogwarts and compete in different games. Throughout the four days, CCHH were hustling and bustling with a wide range of activities, including an CCHH Hunt and icebreaker games, providing everyone with a joyful experience. 
Hang Seng Hall (HSH)
HSH held Joint Floor Gathering and Evening Talk in the Orientation Week. The Joint Floor Gathering was a relaxing and fun event, which floor leaders together with the residents demonstrated the rhythmic beats and presented humorous poems on various themes related to the Hang Sang Hall.
The Evening Talk featured with Mr Yip Man Kei, founder of the paper recycling company Mil Mill, who shared his entrepreneurial experience and discussed the prospects of the environmental protection industry in Hong Kong.
To kick off a new semester, HSH organised a welcoming dinner at the beginning of the semester. College Head, Associate College Heads, other college guests, and warden of HSH attended the dinner to meet the residents.
Pak Chuen Hall (PC)
PC organised various group games, including Disco Night, Camp Fire, as well as lucky draw in their orientation week! All the students participated actively and made many new friends through these activities. It is hoped that freshmen will be able to integrate more into the UC family through participating in this year's orientation programme!
Ping Fan Hall (PF)
PF organised a Welcome Party to provide an opportunity for the non-residential freshmen of United College to get to know each other through games and performances. In addition, a Welcome Tea Gathering was also held. By participating group games and enjoying the refreshments with other non-residential freshmen, it allowed participants to deepen their understanding of PF and foster friendships among members of PF.
The activities of Residents' Associations and Non-residential Halls not only provided entertainment and networking opportunities, but also helped students to integrate into the College. Through these activities, students made new friends and established close ties with each other. Although the Orientation Week was over, there are lots of activities held by the College and the six halls ahead. Do remember to participate and show your support!