Professor Wong Chi-Sum: How Going with the Flow Propel Him to Success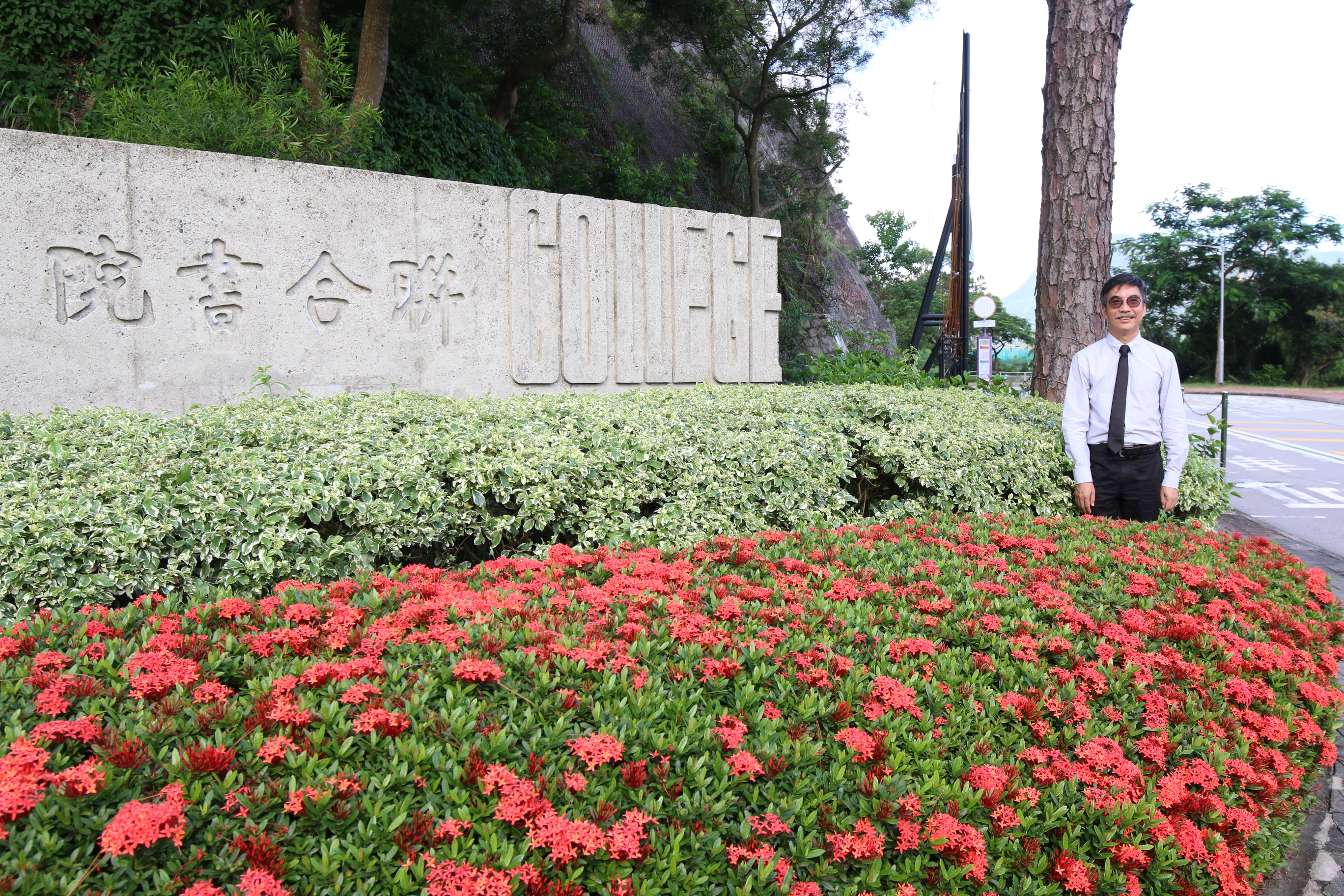 Student Translator – English: Charlotte Ip (TRAN/Year 3)
Professor Wong Chi-Sum graduated from the Department of Management of The Chinese University of Hong Kong (CUHK). He received his doctoral degree in the US, but the United College alumnus decided to dedicate his teaching career to his alma mater. From the identity of a student to a professor, he confided that he was never a meticulous planner. The success he has achieved today is merely a result of him "going with the flow". Soon marks the time for Professor Wong's retirement, two college scholarships will be established on his behalf. It is our honor that this distinguished scholar shared with us his experience in the college and university, in addition to his views on life.
Everything is a coincidence – From a CU Student to Professor
"There is no particular reason." – Professor Wong repeated throughout the interview. When asked why he selected CUHK, he said he stood a good chance of entering the Business Faculty with his relatively better examination results in the Chinese Language, English Language, and Mathematics. His research topic ,  Emotional Quotient (EQ), was inspired by a relevant book he read  in the summer. Believing that the argumentation in the book lacks concrete evidence and is riddled with ambiguity, Professor Wong hoped to collect evidence to counterargue the theses but then realized that the new concept lacked sufficient research support. He could only start from zero and has journeyed down the road ever since.
Professor Wong's academic pursuit began with a reason: a dream to teach at a university. He recalled the moments when he was pondering his prospects during his studies, noting the two typical routes business students will proceed to be either an employee who is subject to working overtime and boss' orders or your own boss who is often hands-on and subject to unstable work hours. However, with his insistence on a  balanced life, pulling an all-nighter for work is never an option. Moreover, he is far from the type to be managed, or to manage a business. Thus, both career pathways are unfit for the now-academic. Ultimately, it was the encounter with Professor Chan Chan-ioeng who imparted in him the thought of teaching in university – a stable job that accommodates his lifestyleand hence became the goal he sought for. During his pursuit, however, he neither paid deep thought into his research directionnor planned in detail. "I know that a doctoral degree is a must for university teaching staff, so I just keep studying." Said Professor Wong. Everything took place naturally afterward, and it will be so after retirement. When asked about his retirement plan, Professor Wong remarked, "Some people need planning, but I don't. Schools nowadays are constantly advocating life-planning for their students, but whose life would unfold according to plan?"
Behind the Unwavering Belief in Education Lies a Hope to Fulfil Parents' Will
Donating to the college is far from the first charitable act done by the generous scholar.  Professor Wong has been funding children from Malipo County in the Mainland for their studies, and this also is one coincidence. In 2001, when the China Western Development campaign wasreported, Professor Wong and a few colleagues found themselves lamenting the condition of the region classified as a State Poverty County. To some schools, raising $2000 or $3000 for regular expenditure was not an easy task. Therefore, the group decided to offer a long-term donation to theschools concerned. To be better informed about the situation there, Professor Wong took up the role to contact the media, and then discovered the root of the problem: these students came from low-income families. With an annual salary of $600 or $700, paying $150 a year for school is a tall order for the breadwinners particularly in Malipo County located in Yunnan Province. This is a place where education is emphasisedand believed to be the only way out of poverty. Having been assured that educational funds will not be embezzled, and hence donations can be made securely, the staff followed the press' recommendation and began the commitment. Twenty years have bypassed since then.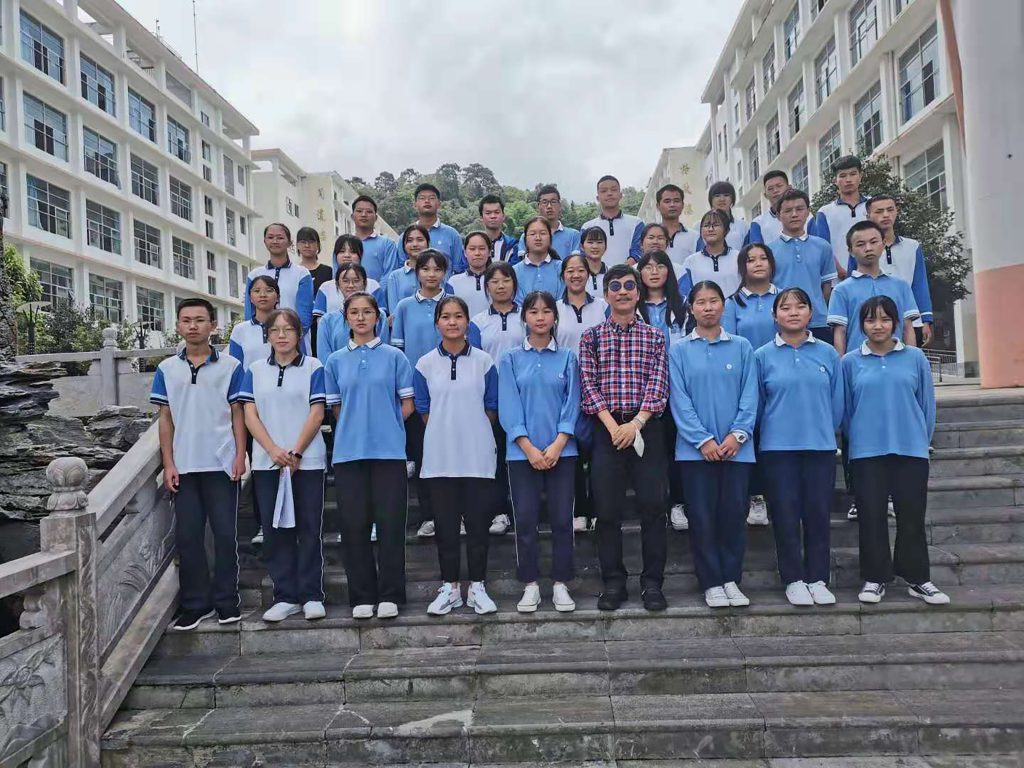 The academic's philanthropic move is more than a coincidencebut an influence from his parents, who grew up in financially challenged families, and were enable to receive formal education. His father once eavesdropped on a teacher's lesson outside a traditional private school due to curiosity but was discovered by the teacher, who invited him in to study. Later, the prevalence of war brought all educational activities to a halt. His father then realized the importance of education, and thus strived to ensure a learning opportunity for Professor and his siblings. The scholar's mother also greatly supported his decision to fund the Malipo students, expressing her vision to "help as many youngsters as possible". In hopes of fulfilling his parents' wish, Professor Wong is naming the two scholarships after them, Yiu-kong Wong Memorial Scholarship and Kwan-ying Lee Memorial Scholarship.
Words to CU Students
When the interview, occasionally touched upon Professor Wong's school life, he always smiled. He was delighted to say that he is still in touch with the United College members he befriended in the Faculty of Business Administration and regularly host reunions in the college. During the years he stayed in thehostel, he met a senior from the School of Accountancy who later became his buddy. University is a fantastic space to expand one's social circle and learn how to make the best of their campus life. He advised students to explore the history of the university and college, as only then shall they discover their uniqueness and beauty and feel belonging to them.