Two College Alumni Awarded CUHK Distinguished Medical Alumni Awards 2020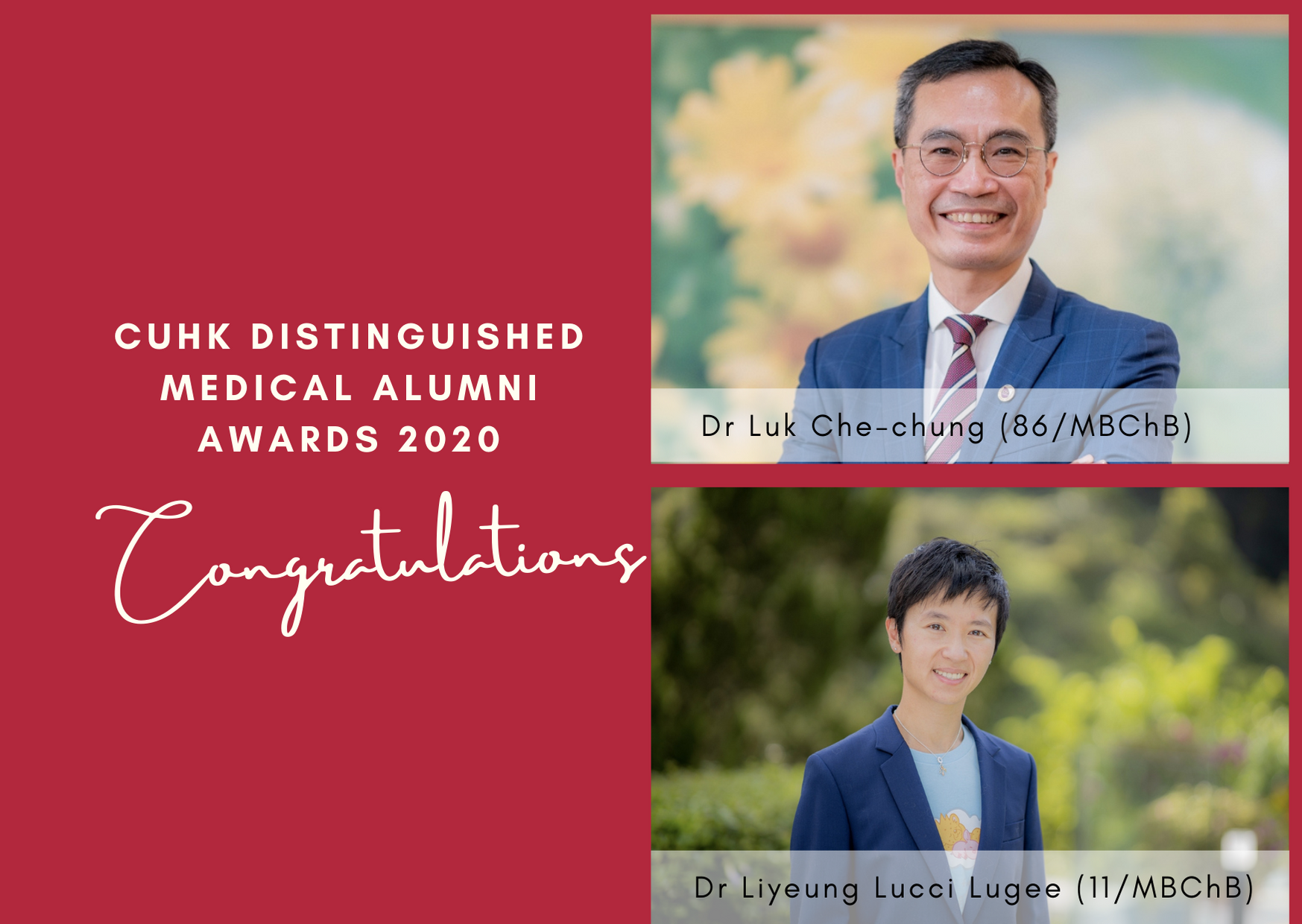 Dr Luk Che-chung (86/MBChB) and Dr Liyeung Lucci Lugee (11/MBChB) were awarded CUHK Distinguished Medical Alumni Award 2020 to recognise their tremendous achievements in their profession and accomplishment in cultural arts respectively. 
The CUHK Distinguished Medical Alumni Award was first launched in 2018. The award aims to give formal recognition to the CUHK medical alumni who excel in professional endeavours and contribution to the community. It also encourages the alumni to contribute to shape a better future for society. This provides incentives to the alumni to seek for advancement in different aspects, including cultural accomplishment and humanitarian services. Our warmest congratulations to Dr Luk and Dr Liyeung!