Two UC Alumni Appointed as CUHK Honorary Fellows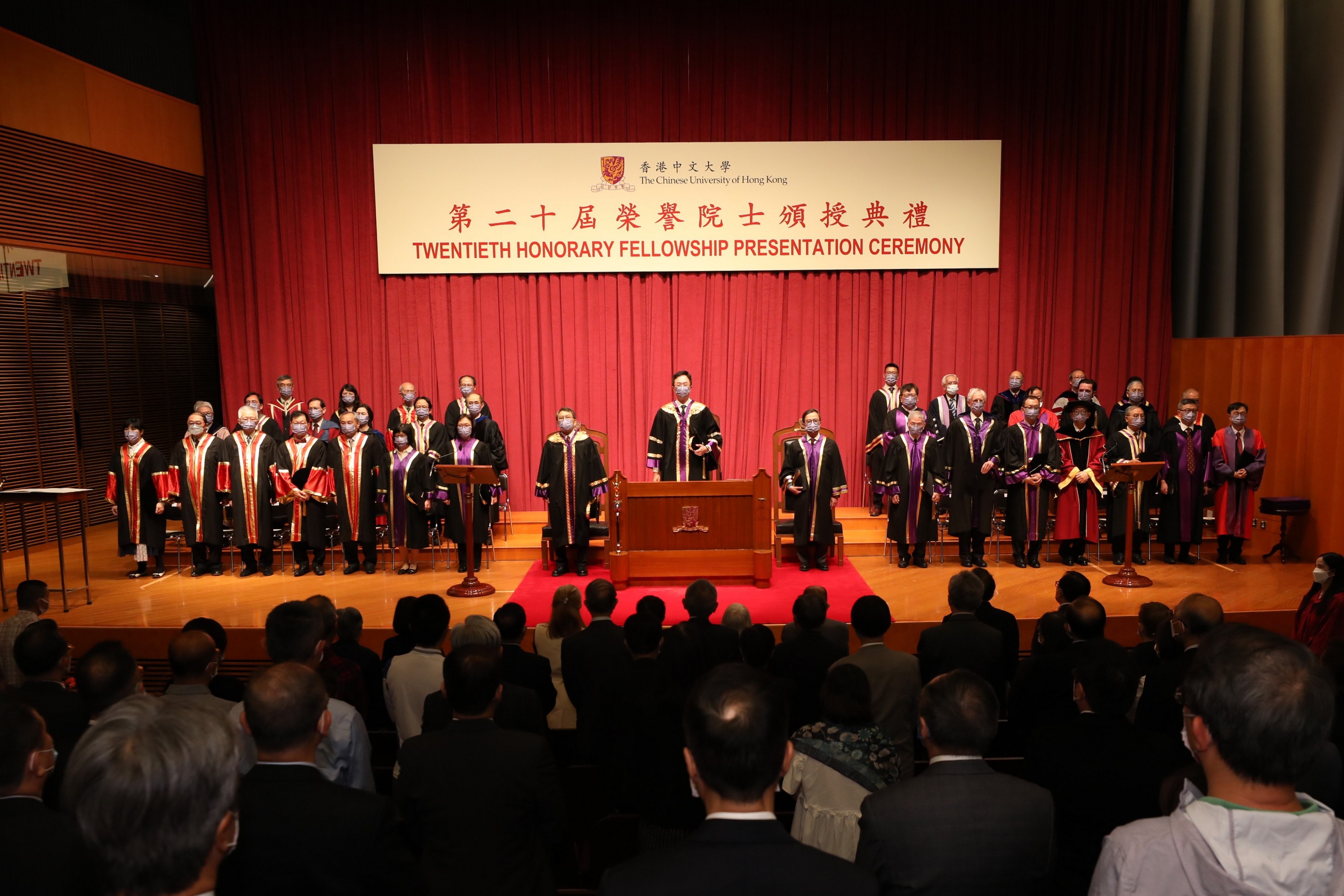 College alumni, Professor Henry N C WONG (1973/CHEM) and Mr Enders W H Lam (87/MKTU), were appointed as honorary fellows in the 20th Honorary Fellowship Presentation Ceremony of The Chinese University of Hong Kong on 16 May 2022, in recognition of their outstanding achievement and contribution to the University and the community. Warmest congratulations to Professor Wong and Mr Lam!
Professor Henry N C WONG pursued his further studies in University College London (UCL) and Harvard University after his graduation in BSc degree with first-class honor. Professor Wong received numerous academic achievements for his research on synthetic methodology, synthesis of non-natural molecules, and the total synthesis of naturally occurring molecules. In spite of academic research, Professor Wong also devoted himself in CUHK affairs and development. He returned to CUHK and joined Department of Chemistry in 1983. He worked as Chairman of the Department, Pro-Vice0Chancellor of the University, Dean of Faculty of Science. Professor Wong was also appointed as Head of New Asia College twice, with a total of 15-year of service period. He marked a milestone in the development of CUHK college affairs.
Mr Enders W H Lam, co-founder of Time Industrial Manufactory Limited, has valuable contribution to watch and clock industry. Mr Lam actively participates in the University and United College development for years. Including being a member of the University's Council, Chairman of the Convocation and Trustees of the United College. He is currently a member of the Governing Board of CUHK-Shenzhen and Vice-chairman of the United College Alumni Association. Mr Lam shows extensive support to the United College by sponsoring the United College 20th Shum Choi Sang Mentorship Programme and various college scholarships.
Please visit https://www.cpr.cuhk.edu.hk/en/press/the-chinese-university-of-hong-kong-twentieth-honorary-fellowship-presentation-ceremony-2/ for details of the 20th Honorary Fellowship Presentation Ceremony of The Chinese University of Hong Kong.