United College Re-establishing Face-To-Face Communication with CUHK-Shenzhen Colleges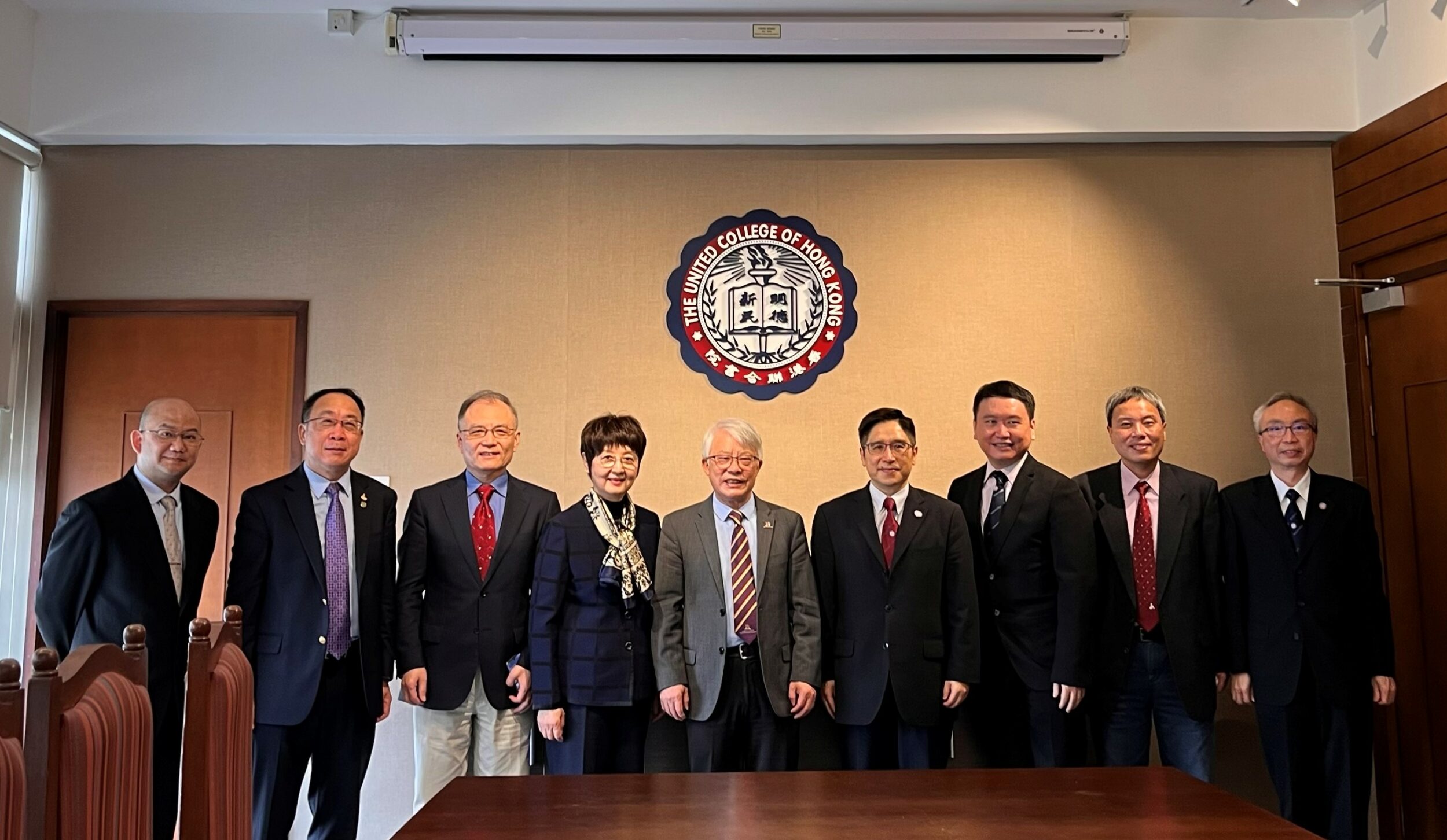 Professor Zhu Shiping, Vice President (External and Student Affairs) of The Chinese University of Hong Kong, Shenzhen (hereinafter referred to as "CUHK-Shenzhen") has led College Masters and Associate College Master of CUHK-Shenzhen to visit United College (hereinafter referred to as "UC") the day after the CUHK 60th Anniversary Commencement Ceremony. Professor Stephen H S Wong, Head of UC and all Associate Heads extended warm welcoming upon their arrival. This was the first face-to-face communication resumed between UC and CUHK-Shenzhen Colleges after the outbreak of COVID-19. The thrill and anticipation were reflected on their faces.
Participants List

United College, CUHK

CUHK-Shenzhen

Professor WONG Heung Sang Stephen, Head (4th right)

Professor WONG Chi Sang Martin, Associate Head and Dean of Students (3rd right)

Professor LEE Hung Kay, Associate Head and Dean of General Education (2nd right)

Professor TANG Sze Wing, Associate Head (far right)

Mr CHAN Man Hin Tony, College Secretary

Professor ZHU Shiping, Vice President (External and Student Affairs) (centre)

Professor GU Yang, Master of Diligentia College (4th left)

Professor CHEN Yongqin, Master of Muse College (2nd left)

Professor DU Zide, Master of Ling College (3rd left)

Professor PUN Simon, Associate College Master of Harmonia College (far left)

Ms DENG F Fandy, Assistant to Vice President (External and Student Affairs)
During the meeting, Professor Wong, Head of UC, summarised the recent development and changes of UC, and then introduced some brand-new student programmes which were launched in response to social environment changes to provide students with rewarding and healthy College life. Both sides expressed the wish of restoring student and cultural exchanges. Related work meetings would be held soon for plan making and implementation.
Towards the end of this visit, Professor Gu Yang of Diligentia College, CUHK-Shenzhen presented an engraved gold plate to Professor Wong as a token of appreciation. In return, Professor Wong bestowed a framed UC stamps set to Professor Gu.