United College Recognised as "Competent Green Office"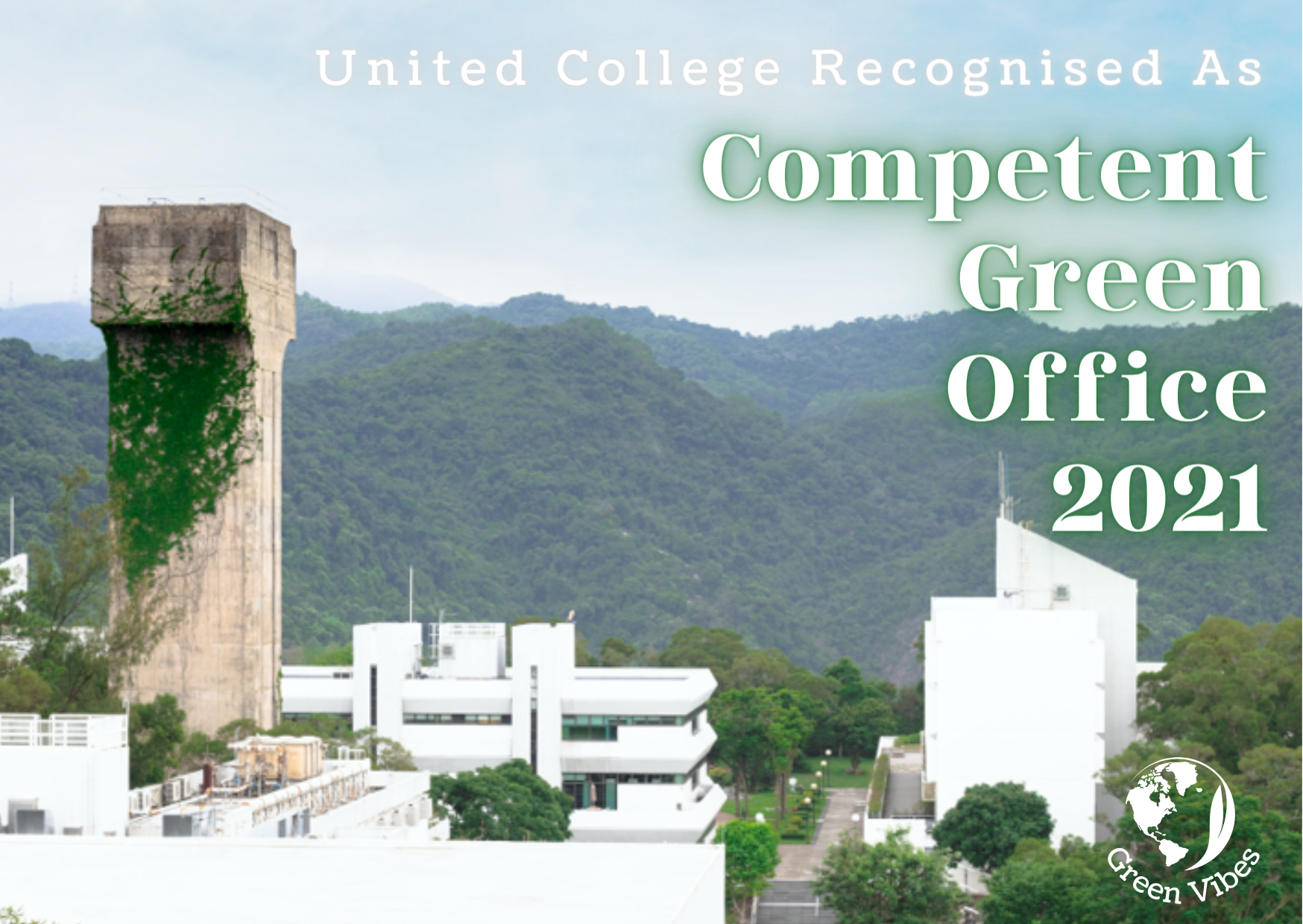 The College has always been committed to practicing environmental protection measures in its daily operation and has been recognised as a "Competent Green Office" by CUHK Social Responsibility and Sustainable Development Office for consecutive years. The College continues to undertake all mandatory actions on the 'GO! Checklist' and implement a series of environmental protection measures in the office. Therefore, the College received the "Gold Award"  and  "Waste Reduction Award" this year. We hope that this award will show our students that the College's determination to environmental protection and to build a "Green Campus" is not just an empty word!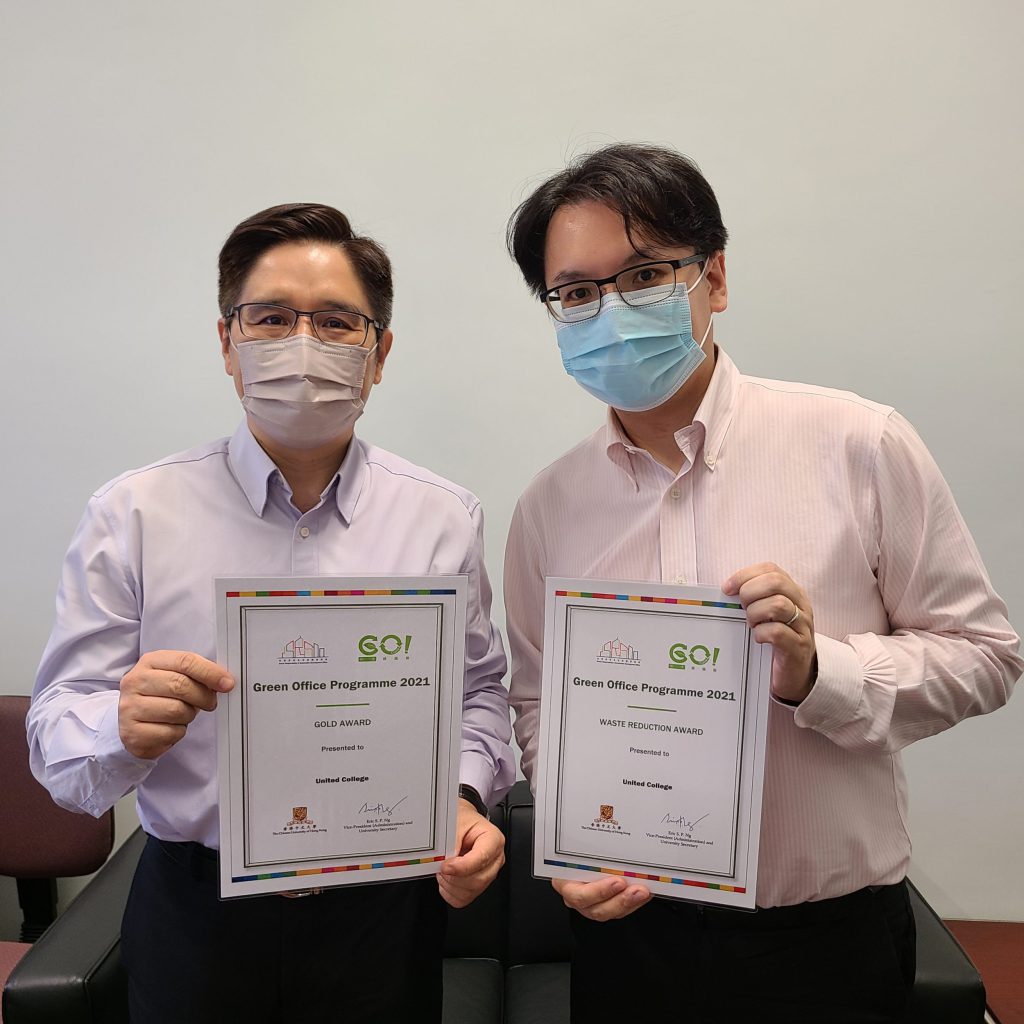 Professor Stephen H S Wong (left), College Head, and Mr Tony M H Chan (right), College Secretary, represented the college to receive Competent Green Office Award
The recent global heat wave continues to show that extreme weather is affecting human health. If you wish to do your part to protect the environment, you can start by avoiding food waste, disposable containers and utensils, and so on. This may bring a little bit of a hassle, but you can take the responsibility to care for the planet.