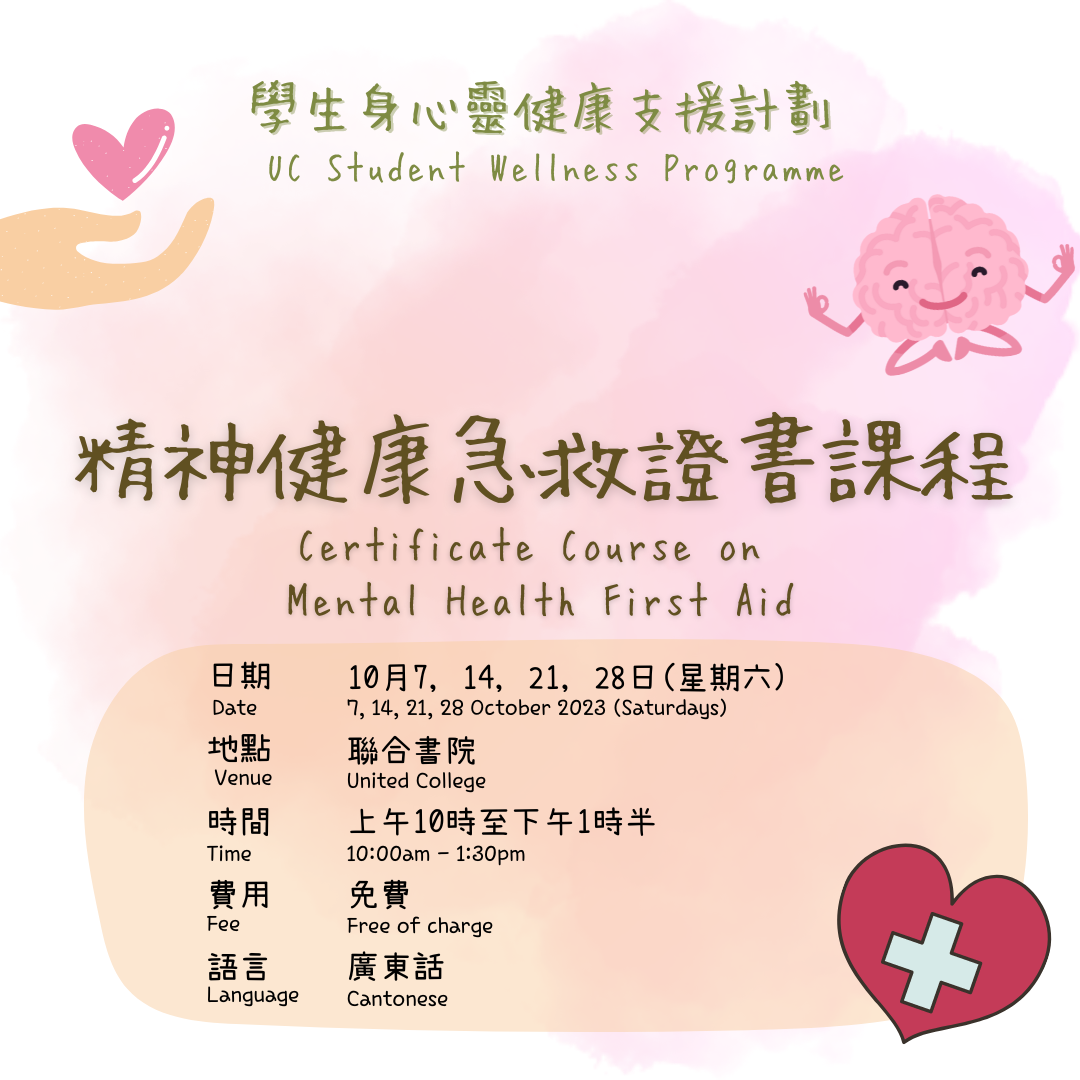 The College Student Wellness Programme is going to hold a Certificate Course on Mental Health First Aid. The course will be delivered by instructor from Breakthrough Counselling Centre. Participants with 100% attendance record will receive a certificate issued by the Mental Health Association of Hong Kong.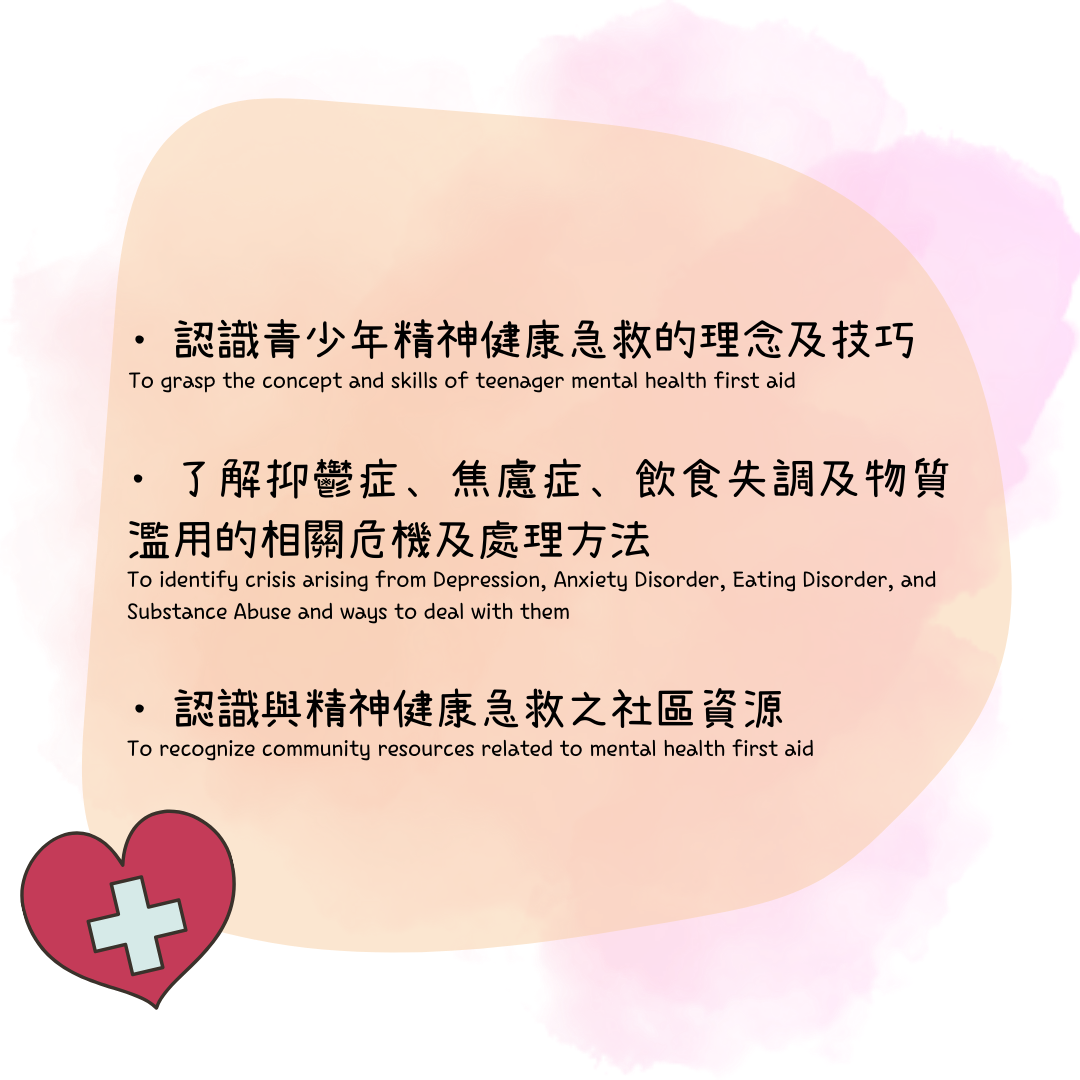 Date:
7, 14, 21, 28 October 2023 (Saturdays)
Students who completed this Course will have priority in applying for the UChum Programme.
Eligible students participating this activity can receive the College non-residence grant.