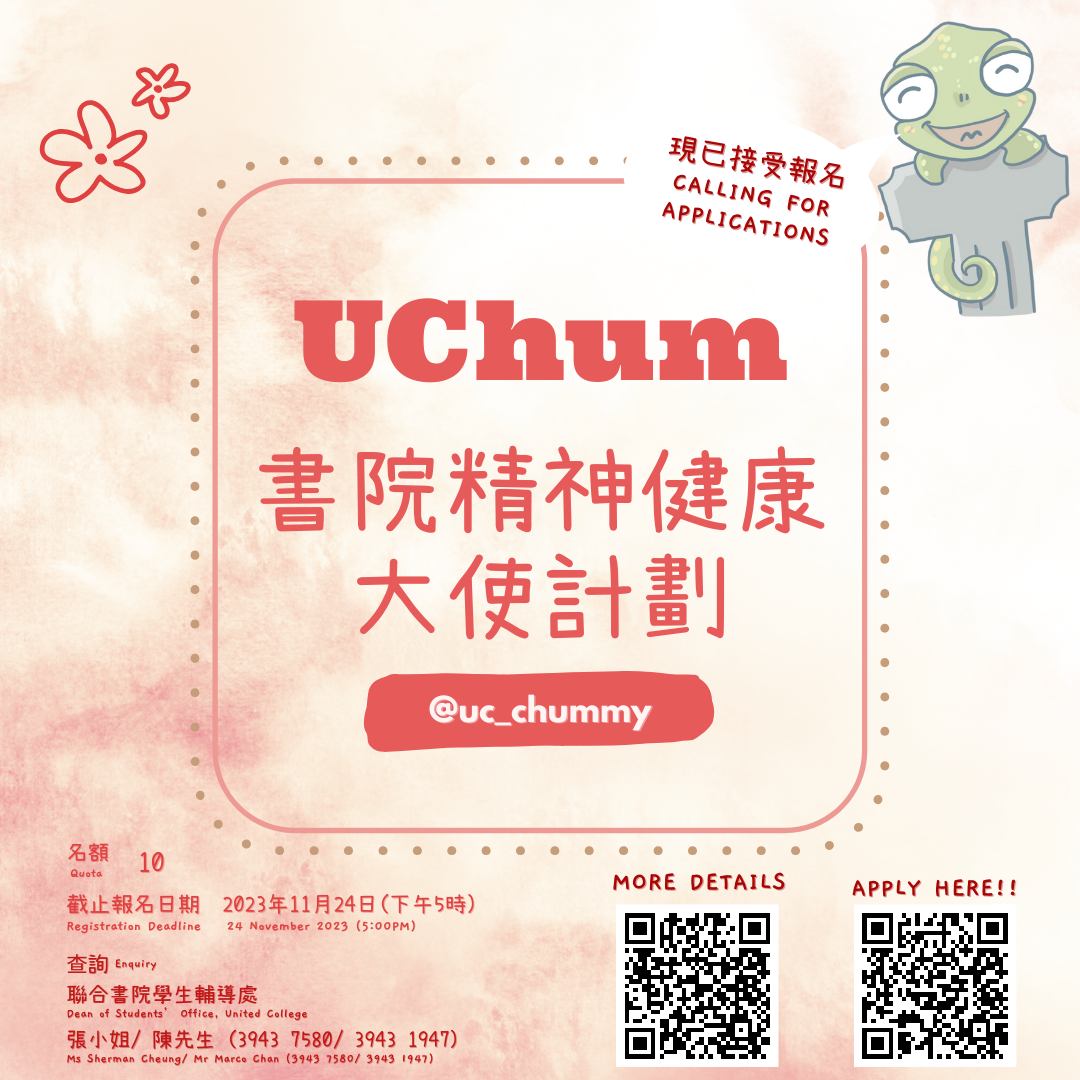 We firmly believe that university life becomes truly meaningful when we have good friends and companions by our side. The UChum Programme, as part of the College Student Wellness Programme, is now accepting applications from passionate mental health advocates to serve as mental health ambassadors.  The details are as below:
Team Building and Training Sessions:
2-Day-1-Night Training Camp (compulsory)
Date: Late December 2023 or early January 2024
Content: Team Building, Adventure Activities, etc.
Language: Cantonese
Peer Support Training (1 session) (compulsory)
Date: January 2024
Venue: United College
Language: Cantonese
Activity Planning and Organisation
UChum members will curate a series of activities for UC students from January to December 2024. These activities may include mental health exhibitions and workshops, etc. aimed at promoting mental health awareness and well-being among College students.
Certificate of Appreciation
Upon successful completion of the Programme, participants will receive a Certificate of Appreciation. Outstanding students will also be nominated for the College Service Awards.
Quota: 10
Interested students please apply online by 5:00pm on 24 November 2023.