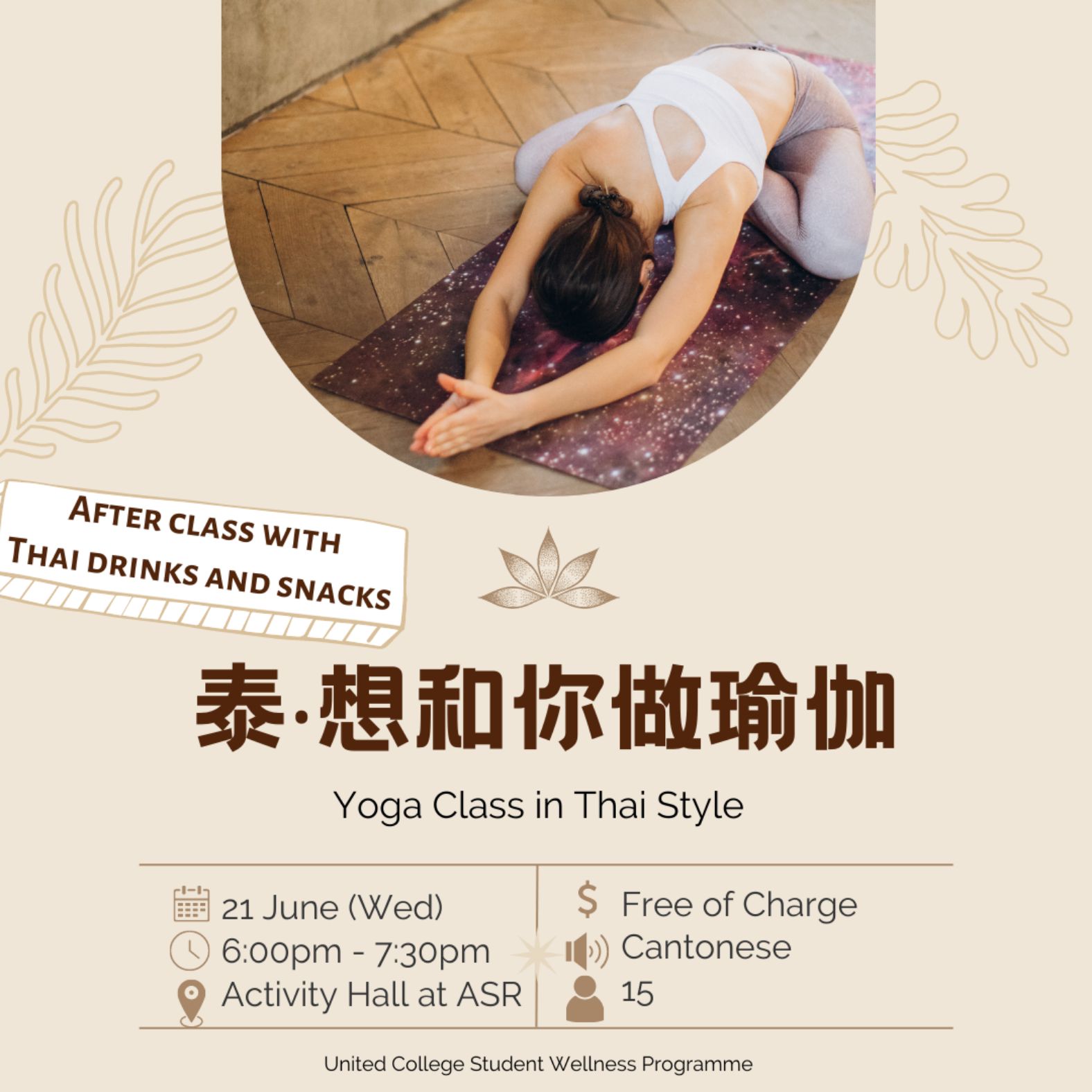 Busy with class or internships during summer? Longing for a much-needed escape? A holiday in Thailand could seem far from reach, so we are bringing the chillax experience to you with our very own Yin Yoga class in Thai style. Yin Yoga focuses on achieving deep stretches by holding each posture for a longer time. It helps to reduce stress and anxiety, improve joint mobility and flexibility, and promote feelings of deep calm.
After a round of loosening up, don't forget to join the after class chill time and enjoy Thai style drinks and snacks.
Venue:
Activity Hall at Adam Schall Residence
Remarks: Yoga mat will be provided by the College. Please wear comfortable clothes/sportswear.