College Member Appointed as Fellow in the Center for Advanced Study in Behavioral Sciences of Stanford University
College Member Appointed as Fellow in the Center for Advanced Study in Behavioral Sciences of Stanford University
College alumnus and member, Professor Wilson W H Wong (91/GPAD), Co-Director of the Data Science and Policy Studies Programme, was appointed as Fellow of CUHK-Stanford University Center for Advanced Study in Behavioral Sciences (CASBS) Partner Fellowship Program 2022-2023. Professor Wong will spend nine months at CASBS to have intellectual exchange with other 33 distinguished fellows from diverse disciplines in the worldwide. Warmest congratulations to Professor Wong!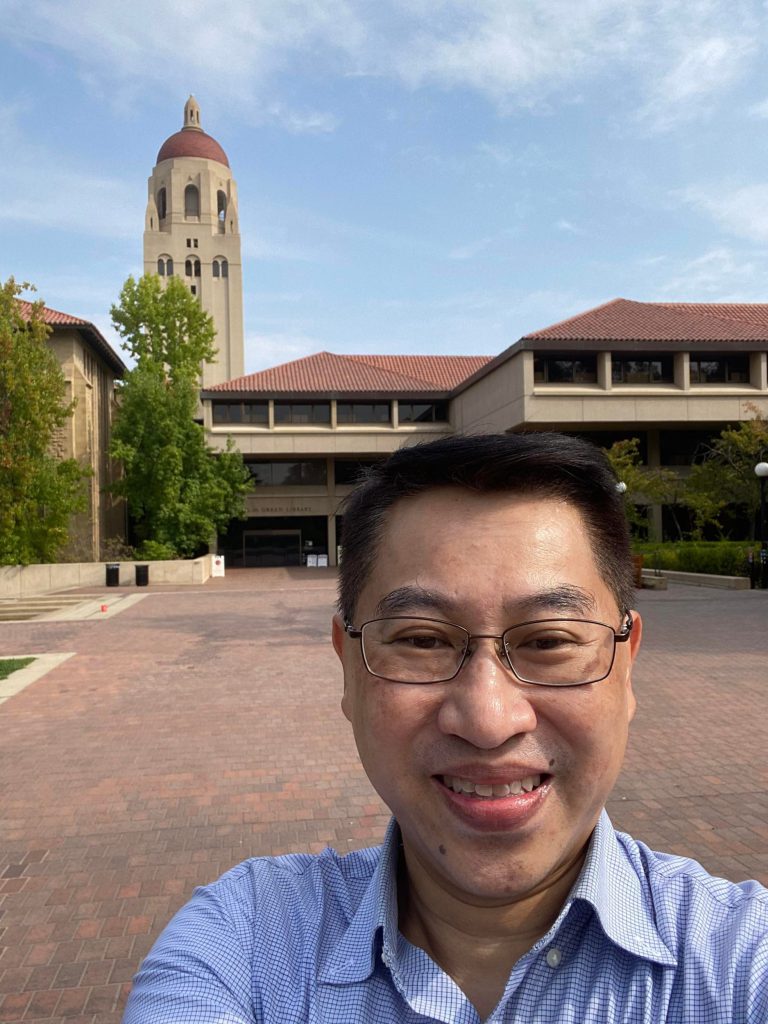 Professor Wilson Wong at Hoover Tower, the landmark of the Stanford campus.
Stanford University CASBS Partner Fellowship Program selects a group of outstanding and open-minded thinkers and scholars to have academic exchange on societal challenges since 1954. It is the fourth consecutive years for CUHK supporting faculty member from Faculty of Social Sciences to enter this fellowship program.
Please visit https://casbs.stanford.edu/news/casbs-announces-2022-23-fellows to read the full list of the 2022-23 class of fellows.