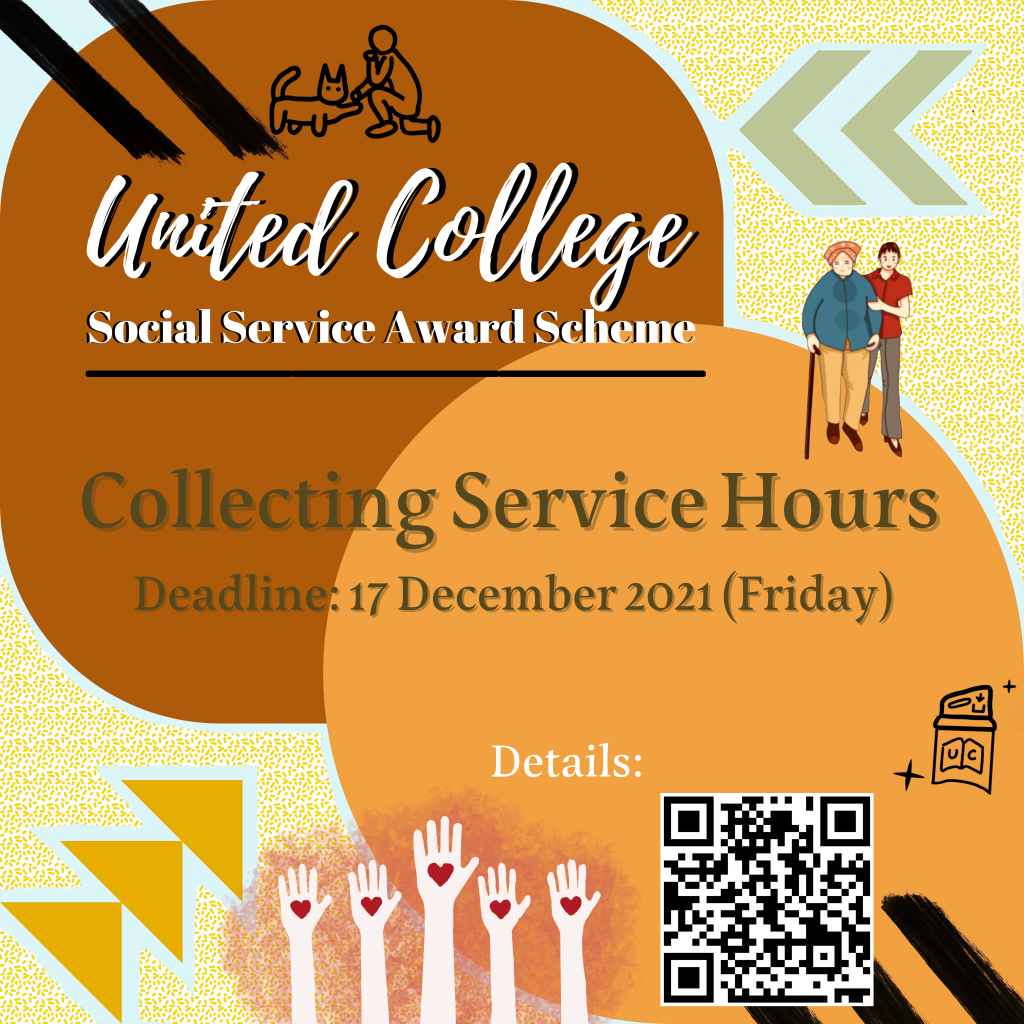 The College is now collecting your service hours of 2020-21 for arranging awards to the captioned Award Scheme.
Please submit your service hours record of past years to Dean of Students' Office, United College, on or before 17 December 2021 (Friday). You must submit the service hours record along with the "Record Book of Volunteer Service" to the College for confirmation. Late submitting is not accepted.
Assessment required

A Bronze Prize for 50 or more hours of voluntary service in one year;
A Silver Prize for 110 or more hours of voluntary service in two consecutive years;  
A Gold Prize for 200 or more hours of voluntary service in three consecutive years.

Rules on calculating the service hours
Service hours is calculated on a yearly basis. The service hour in the term of 2020-21 must be finished and confirmed with the authorized stamp and signature from the organized party during 1 September 2020 to 31 August 2021.
Contact Information