United College SIEL Project 2020-21 – "Stories of Our Community" is now launched!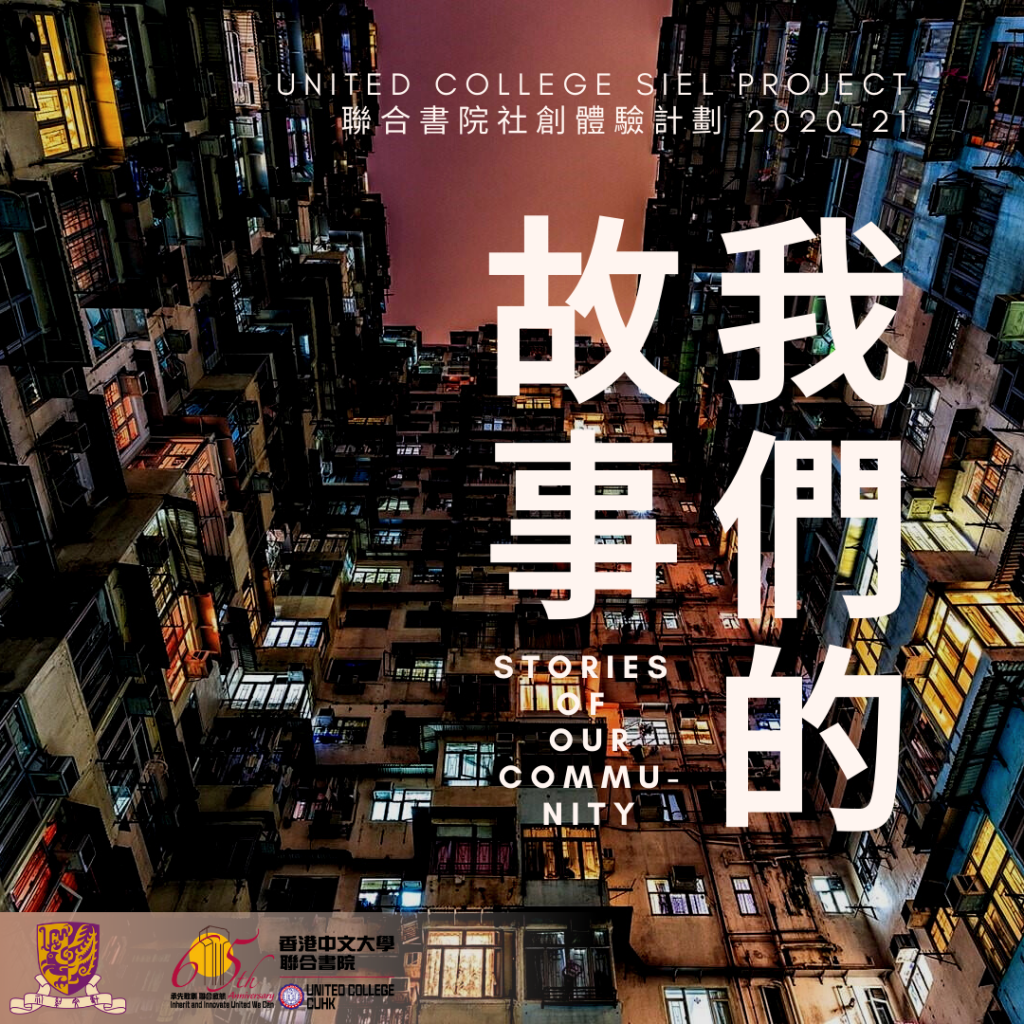 In January 2021, two SIEL workshops will be offered to UC students for FREE.
Interested students please apply online by 5:00pm, 3 January 2021.
January workshops include:
Opening seminar: "Turning Problems into Innovative Ideas – The History of HK Social Enterprise Movement (2001-2020)"  /  5 January 2021 (Tue), 2:30 – 4:00pm
Speaker : Dr. CA Tse, Founder of Social Entrepreneurship School Education (SEnSE) Program, HK & Program Architect, Innovation Farm, HK
"The Story of North Point" Online Tour  /  8 January 2021 (Fri), 2:30 – 4:00pm
Cooperated with Kaifong Tour by United College
Note1 : Both workshops will be conducted in Cantonese and via Zoom. Successful applicants will receive the video link by 3 Jan.
Note2 : The lucky draw is open to participants only. Applicants without attending the workshops will not be eligible to receive any prize.
Note3: Kaifong Tour is a Hong Kong innovative social enterprise which is committed to promote community consciousness and connection. Kaifong Tour offers tours, trainings, workshops and other activities to facilitate communications and connections between people and our community.
For enquiries, please email Mr. Ken Chan via kenchan@cuhk.edu.hk or Ms. Memory Lau via memorylau@cuhk.edu.hk.
Future activities of "Stories of Our Community" will be arranged and adjusted according to the development of the pandemic. Please follow the College website and Instagram for latest news!
Contact Information