The College has organized a retreat at Tsz Shan Monastery to be held on 10 July 2021 and 22 July 2021. To visit Tsz Shan Monastery from the city, participants are struck by a sense of calmness – both in the natural environment and in the atmosphere of the majestic monastery. They wish that every visitor can re-establish the habit of taking care of the mind as a way to nurture positive energy, in order to respond to the needs of body and mind in a proactive way. You can get more information of Tsz Shan Monastery from this video.
Content: Monastery tour, Water offering, Museum tour and Mindful activities
Date: 10 July 2021 (Saturday) and 22 July 2021 (Thursday) [Both sessions are identical]
Time: 1:15pm – 6:00pm
Language: Cantonese
Quota: 30 for each session
Transportation: College will arrange transportation between Tsz Shan Monastery and University MTR Station
Interested students please apply online by 7 July 2021. Quota is limited, acceptance email will be sent to the successful applicants before the event on 8 July.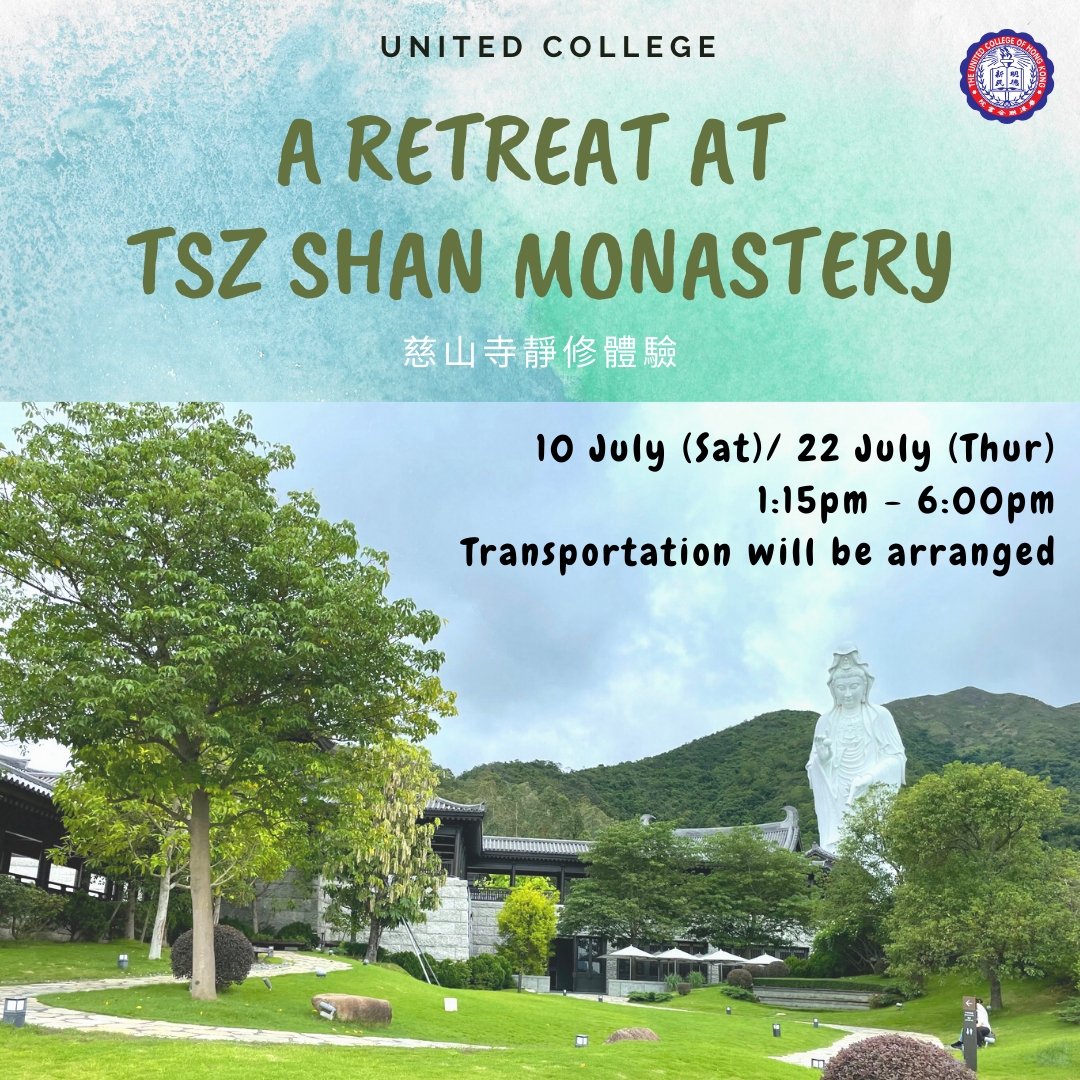 Contact Information