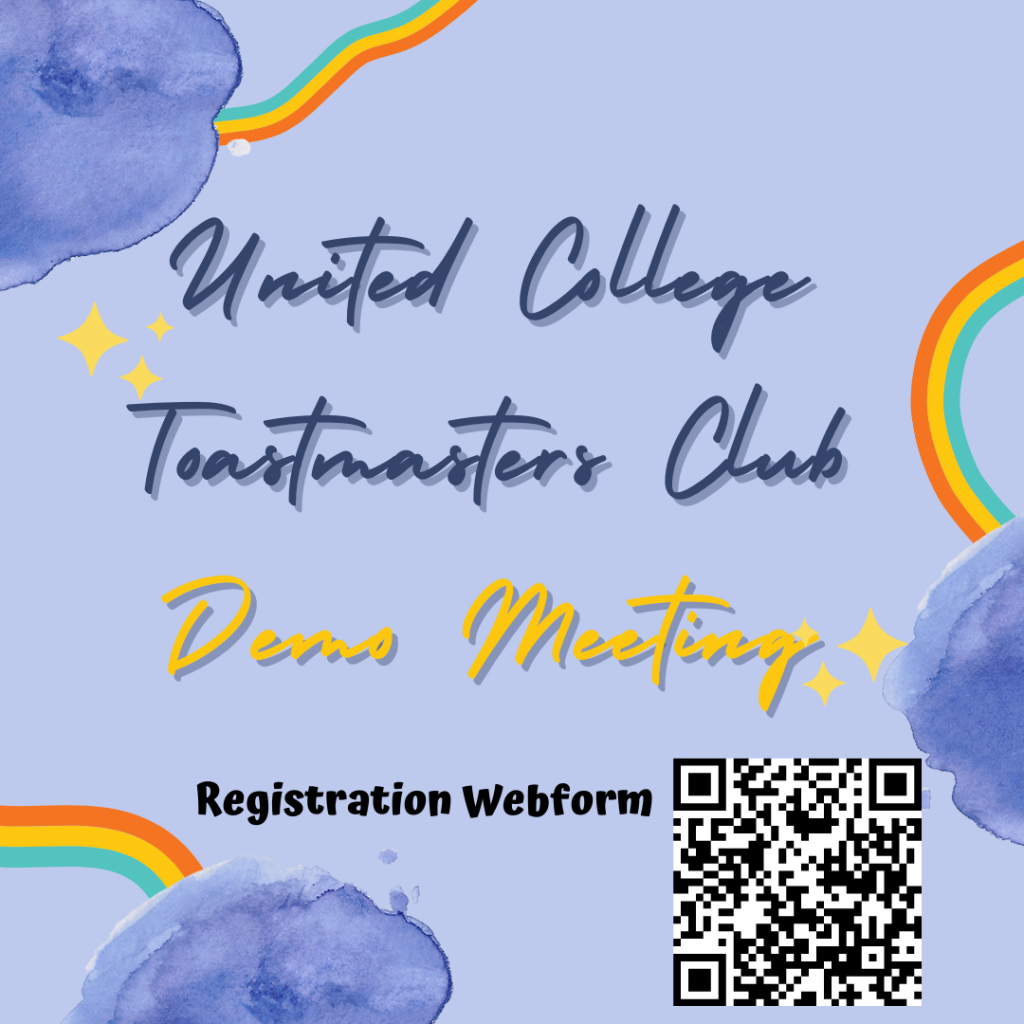 United College Toastmasters Club is a place where you can have a lot of chances to practice public speaking, with evaluations from fellows so that everyone can be benefited. UC students are welcome to join our Demo Meeting and experience the atmosphere of toastmasters. Also, students can take a good look at the speeches by experienced toastmasters, have a good chat with our members and know more about us. Details of the demo meeting is as follows:
Date: 23 September 2021 (Thu)
Time: 6:45pm to 9:00pm
Venue: UCC4, T C Cheng Building, United College
All United College students are welcome! If you are interested to join our demo meeting, please register online by scanning the QR Code or register via this link: https://cloud.itsc.cuhk.edu.hk/webform/view.php?id=13637165 on or before 22 September 2021.
Enquiry: 3943 1948 Miss Chillies Tam of the College Dean of Students' Office
Contact Information