Aging Simulation Workshop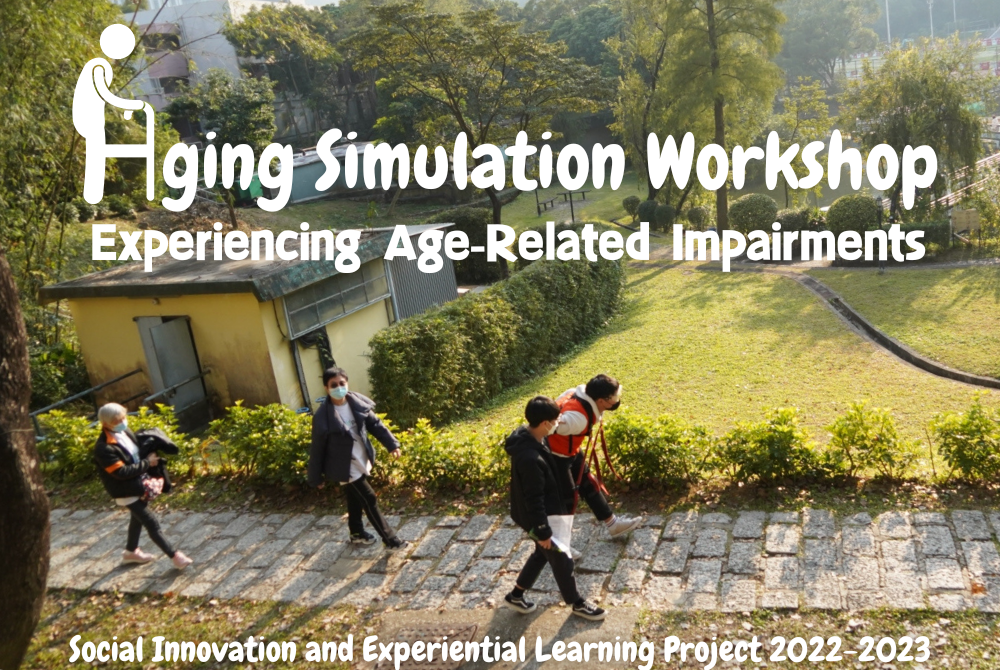 United College Social Innovation and Experiential Learning Project (SIEL) has come to its fourth year of introducing different local social enterprises to students. Through experiential learning, students can understand more about the ideas and missions of the social enterprises. They are also encouraged to observe the things happen around their communities, identify social problems, and look for solutions.
The first activity of SIEL 2022-2023 was an Aging Simulation Workshop co-organised with Eldpathy on 29 December 2022 on CUHK campus. Eldpathy is the first social enterprise which offers Elderly simulation programmes in Hong Kong. The team consists of elderly and young people. All the participants gathered at YIA classroom to have a briefing session and warm-up games. Students had to take turn to put on the elderly simulation suit, including presbyopia glasses, simulating slouching, muscle, and joint degeneration to experience the physical condition of the elderly.
The elderly volunteers of Eldpathy accompanied the students to walk upward through slope and staircases around the CUHK campus in order to experience the 80-year-old physical condition. It was hoped that through this personal experience, young people could develop empathy to the elderly.
At last, all the participants gathered to share their thoughts and reflections about the workshop. Students expressed that the workshop could let them experience the constraints and feelings of the elderly. The instructor also encouraged students to demonstrate caring and love, help and support to the elderly around them in the community.