College Alumnus Received Hong Kong Humanity Award 2022 by Keeping a Caring Heart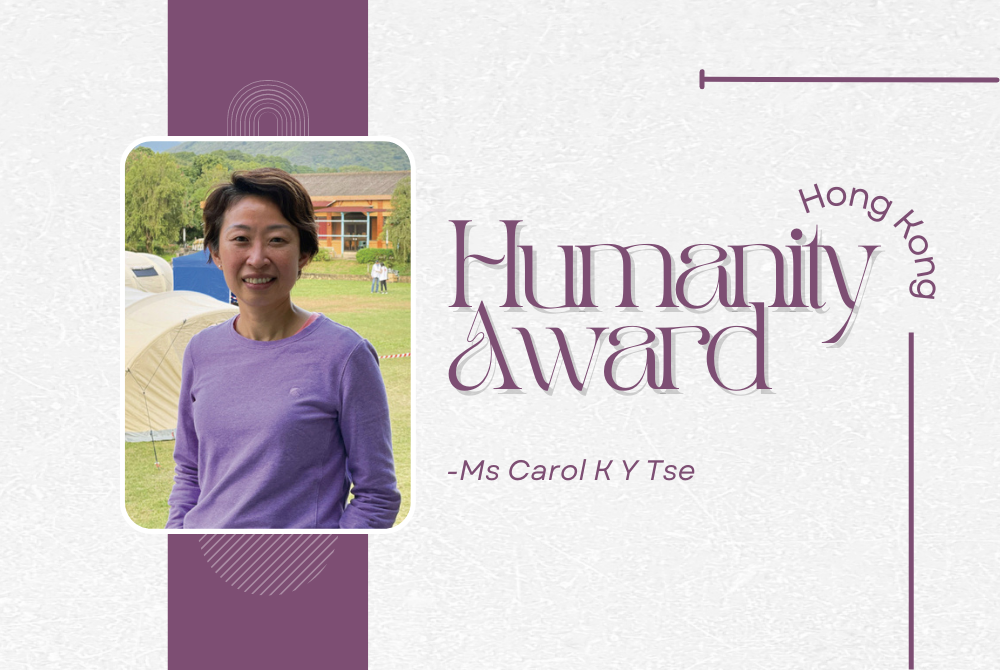 College alumnus, Ms Carol K Y Tse (01/NURS) won "The Hong Kong Humanity Award 2022" presented by Hong Kong Red Cross, in recognition of her humanitarian contributions.
Ms Tse is an operating room nurse who has been actively involved in voluntary work when she was young. She was deployed to varies counties, namely China, Haiti, the Philippines, Nepal, and Bangladesh by the Hong Kong Red Cross, providing medical support to the vulnerable groups affected by disasters. She also visited to disaster-prone regions with "Health In Action" to assist in disaster preparedness projects. She has a belief in mind – Humanity is to do our best to safeguard others' happiness with a caring heart. You may view her full interview of red cross here.
Warmest congratulations to Carol!