College Member Appointed as University Council Member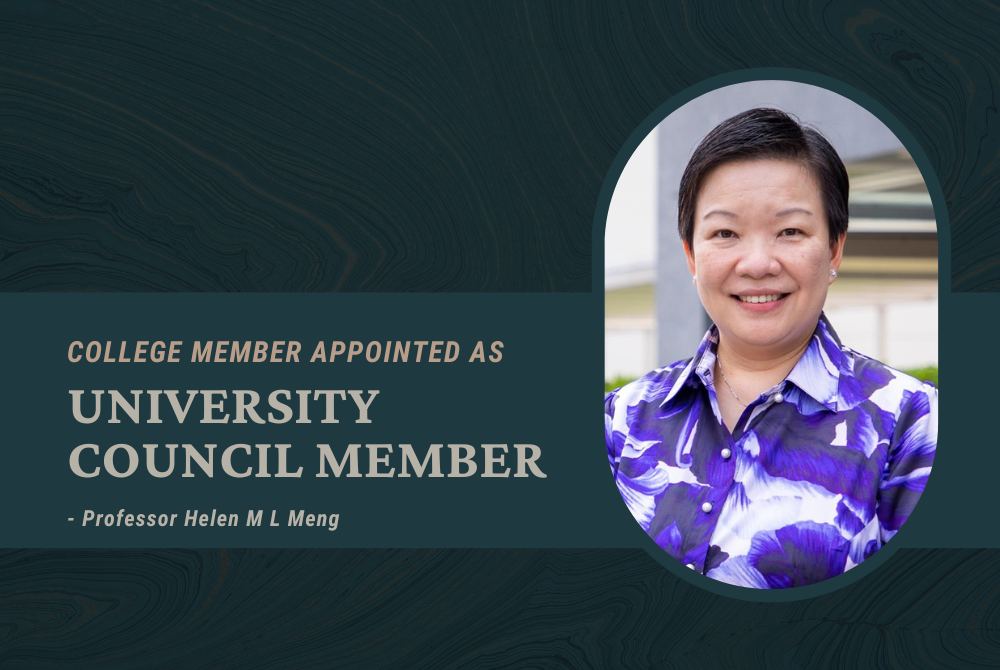 In accordance with the election by the Senate, college member, Professor Helen M L Meng of Department of Systems Engineering and Engineering Management, was appointed as Member of the University Council for a period of three years from 1 September 2022.
Professor Meng is fellow of the United College and Chairperson of Distinguished Visiting Scholar Committee for years. She was also appointed as Patrick Huen Wing Ming Professor of Systems Engineering & Engineering Management in 2021 (click HERE to find out more).