CUHK Long Service Award 2022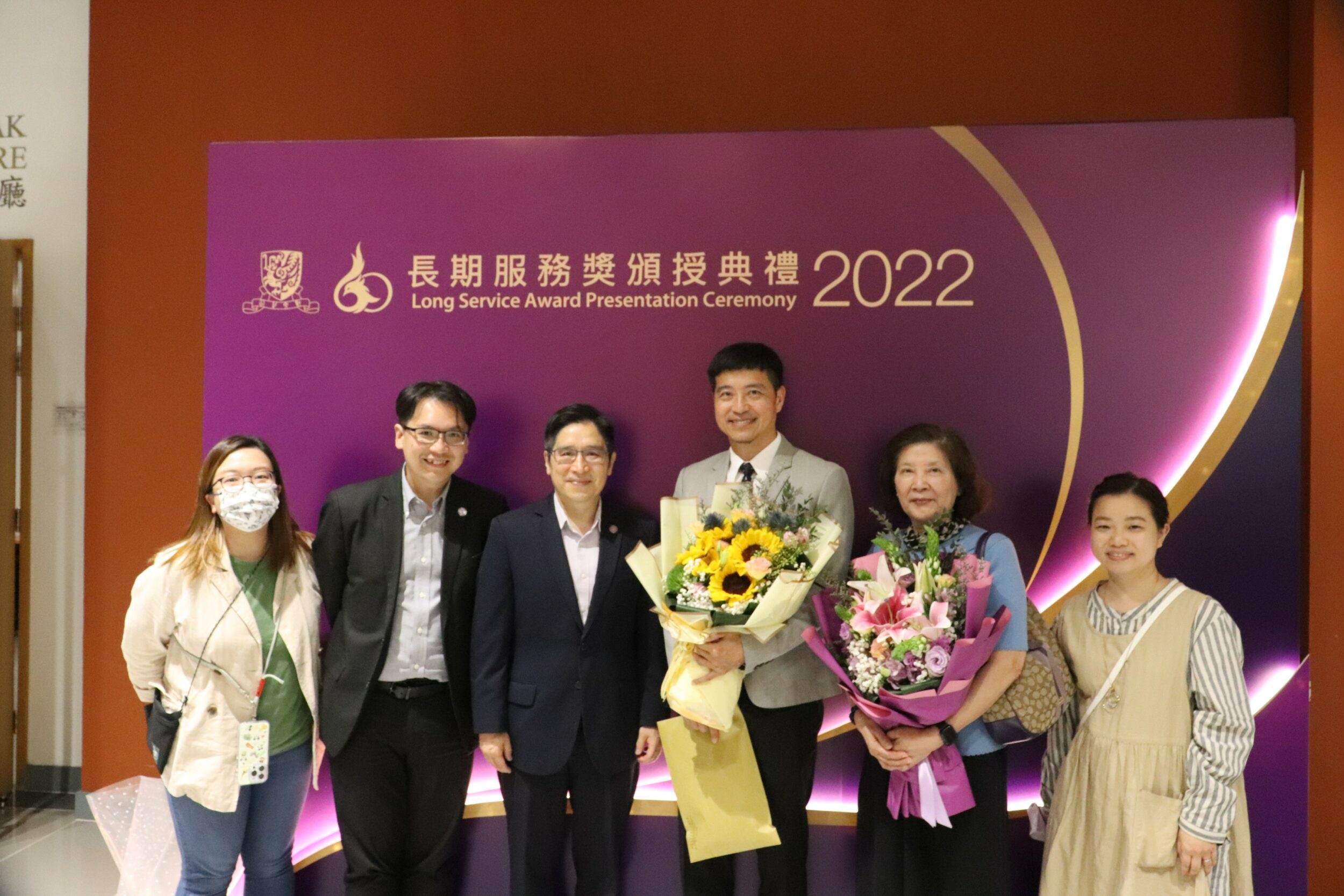 10 College members were awarded the CUHK Long Service Award 2022. College Head, Professor Stephen H S Wong (3rd left), Dr Tony Chan (2nd left) and colleagues congratulated two of the awardees who received the 15-year awards, Mr Wong On Tung of the Physical Education Unit and warden of Hang Seng Hall (3rd right), and Ms Yu Loi Tung, workman of Hang Seng Hall (2nd right).
UC awardees are listed as follows:
35-year

Professor LO Kwok Wai, Department of Anatomical and Cellular Pathology

25-year

Professor WONG Lai Yi, The Jockey Club School of Public Health and Primary Care

15-year

Ms CHAN Tsz Ling Amy, Office of Academic Links

Dr LEE Kit Ying Rebecca, School of Biomedical Sciences

Mr LEE Siu Keung, School of Accountancy

Professor SHEN Pei, Department of Chinese Language and Literature

Professor WANG Qian, Department of Psychology

Mr WONG On Tung, Physical Education Unit

Miss YEUNG Ching Ni, Department of Japanese Studies

Ms YU Loi Tung, United College
Warmest congratulations to this cohort of awardees of CUHK Long Service Awards! Thank you for your contributions to the University and the College over the years!