Events of Six Residents' Associations and Non-residents' Halls Made a Splash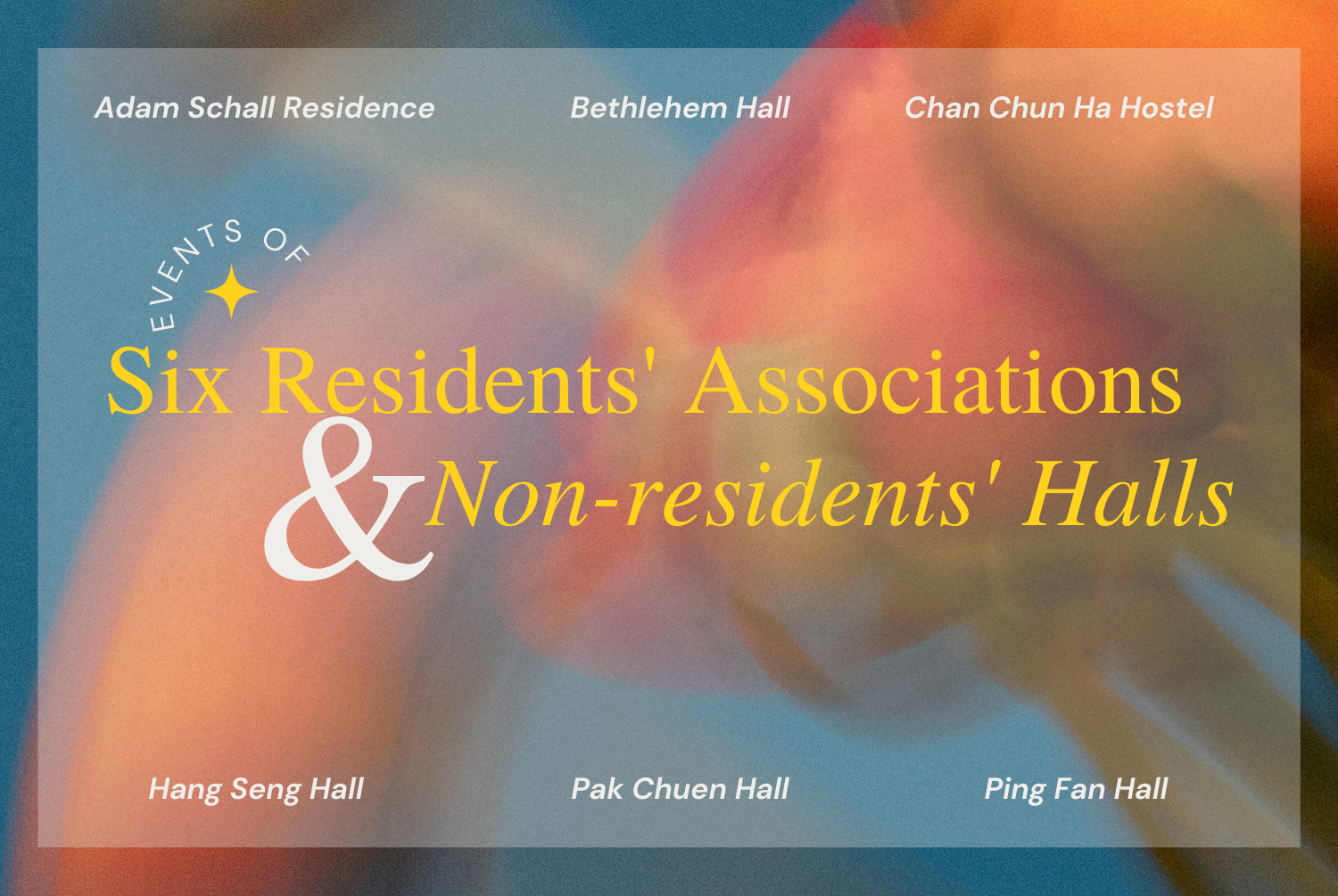 With the relaxation of the epidemic prevention measures, the six Residents' Associations and Non-residents' Halls took the opportunity to revive their iconic events such as the High Table Dinner. Let's take a closer look at the scene of this long-awaited event of each hostel.
Adam Schall Residence       
The Residents' Association of Adam Schall Residence hosted a High Table Dinner on 29 March 2023 with College alumnus, Mr Lam Yat Yan (09/CHLL) as the guest speaker. Mr Lam shared his years of teaching experience and his thoughts on university life and personal growth. He also encouraged students to bravely pursue their dreams and enjoy life. His sharing was inspiring.
Affected by the pandemic in recent years, students rarely had the chance to dress up for formal events. It attracted more than 100 participants to attend the dinner.
Bethlehem Hall
The Residents' Association of Bethlehem Hall hosted a High Table Dinner on 23 March 2023 with Mr Chan Kwok Kin, an alumnus of Bethlehem Hall (75/ELEG) and General Manager of Gin Lung Management Consulting Co., Ltd., as the guest speaker. Mr Chan relied on his rich experience and excellent speech skills to tell the stories of different stages of his life to the guests, ranging from his previous campus life to learning how to become a better person. Nearly 80 guests and the students enjoyed the sharing.
Chan Chun Ha Hostel
The Residents' Association of Chan Chun Ha Hostel held a forest-themed High Table Dinner on 22 March 2023, creating a fairy-tale-like atmosphere, and attracting many residents and non-residents to attend. The highlight of the event was the sharing of Mr Bluegidzi, the author of a series talking about ghosts. He shared the difficulties he encountered during the writing process, which greatly benefited the audience.
In addition,  a beautiful fountain was created by the students, which was another highlight of the event and attracted many participants to take photos and share on social media. The Residents' Association aimed to create a dreamy atmosphere of a fairyland in this event to bring wonderful memories to all participants.
Hang Seng Hall
The Residents' Association of Hang Sang Hall held a High Table Dinner on 15 March 2023 with Ms Yeung Man Wai, a Hong Kong record holder in Women's High Jump, as the guest speaker. Ms Yeung shared her insights on career planning during the event which inspired many residents who were still exploring different directions in their growth. Over 70 residents dressed up for this formal occasion.
Events of Non-residential Halls
Non-residential Halls were also very active in organising various activities for non-resident students, creating a lively atmosphere at the College.
Pak Chuen Hall
The Members Association of Pak Chuen Hall organised a Pak Chuen Flower Bazaar on 28 March 2023. The theme of the bazaar was "Flower",  aiming to provide students with the opportunity to appreciate the beauty of flowers. 28 booths were set to sell flowers, floral designs, handmade products, snacks, etc. Large exhibits were prepared for students to take photos.
Furthermore, Pak Chuen Hall held "The Art of a Hundred Crafts" Craft Month, which included a series of workshops on Scented Floral Wax Tablet, Beaded Bracelet and Rings, and Neon Sign, allowing College students to create unique handmade crafts in the midst of their busy schedule. These events provided an opportunity for participants to temporarily relieve academic stress and feel the warmth of Pak Chuen Hall.
Ping Fan Hall
The Ping Fan Communal Meal is an annual event that brings together participants to celebrate the Lunar New Year. This year, around 80 people participated this event. Participants enjoyed a sumptuous Poon Choi dinner and participated in various raffles. Specially thanks went to warden, Professor Eunice L Y Tang for sponsoring the prizes, which made the raffle session even more exciting.
It was also honoured to have the band Wanted Music to perform a wonderful show, allowing everyone to relax and immerse in the cheerful music. The astonishing performance from their members further boosted the atmosphere. Finally, the brilliant finale dance performance rounded off a joyful and unforgettable evening for all the participants. Ping Fan Hall would continue this tradition for many years to come.