Green Tour – Visit to Mil Mill & HKFYG Organic Farm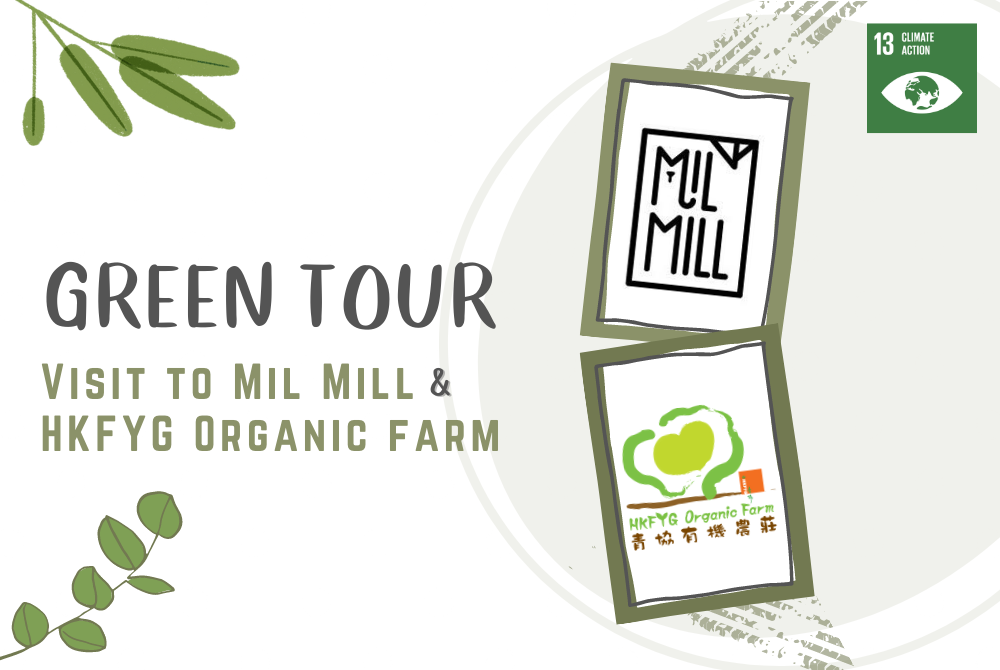 A one-day tour of Mil Mill & HKFYG Organic Farm, organised by the College Environment Committee, was held on 18 February 2023. 22 students and staff members enjoyed a green day while being free from the city's hustle and bustle.
Participants first visited Mil Mill in Yuen Long Industrial Estate, which is the first pulp mill and education centre that recycle beverage cartons in Hong Kong. They also recycle different kinds of paper to make composite-paper-products as well. Participants learnt some environmental protection knowledges, such as the layers of beverage carton packs, recycling technology, and circular economy, etc. in their education centre. Participants were also given opportunities to make their own recycled paper and pay a visit to their factory!
After lunch, the group arrived HKFYG Organic Farm to continue their green tour. The staff guided them the organic fields, the big cactus area, and the planting sheds, etc., while introducing them different species of crop and information about organic farming.
The organiser arranged a Flower Pounding Workshop inside the farm, to let participants made their unique environmentally friendly handicrafts by using this special dyeing method. They made really beautiful products!
At last, the group experienced one of the farming processes – weeding. Although they practiced weeding for 10 minutes only, they had a deep impression of how difficult planting crop was.
After all, it was hoped that the tour could bring some inspiration on environmental protection and green lifestyle to the participants, and motivate them to contribute towards environmental protection.