Seize the Memorable Moment – Group Photo-taking of the 2021 Graduating Class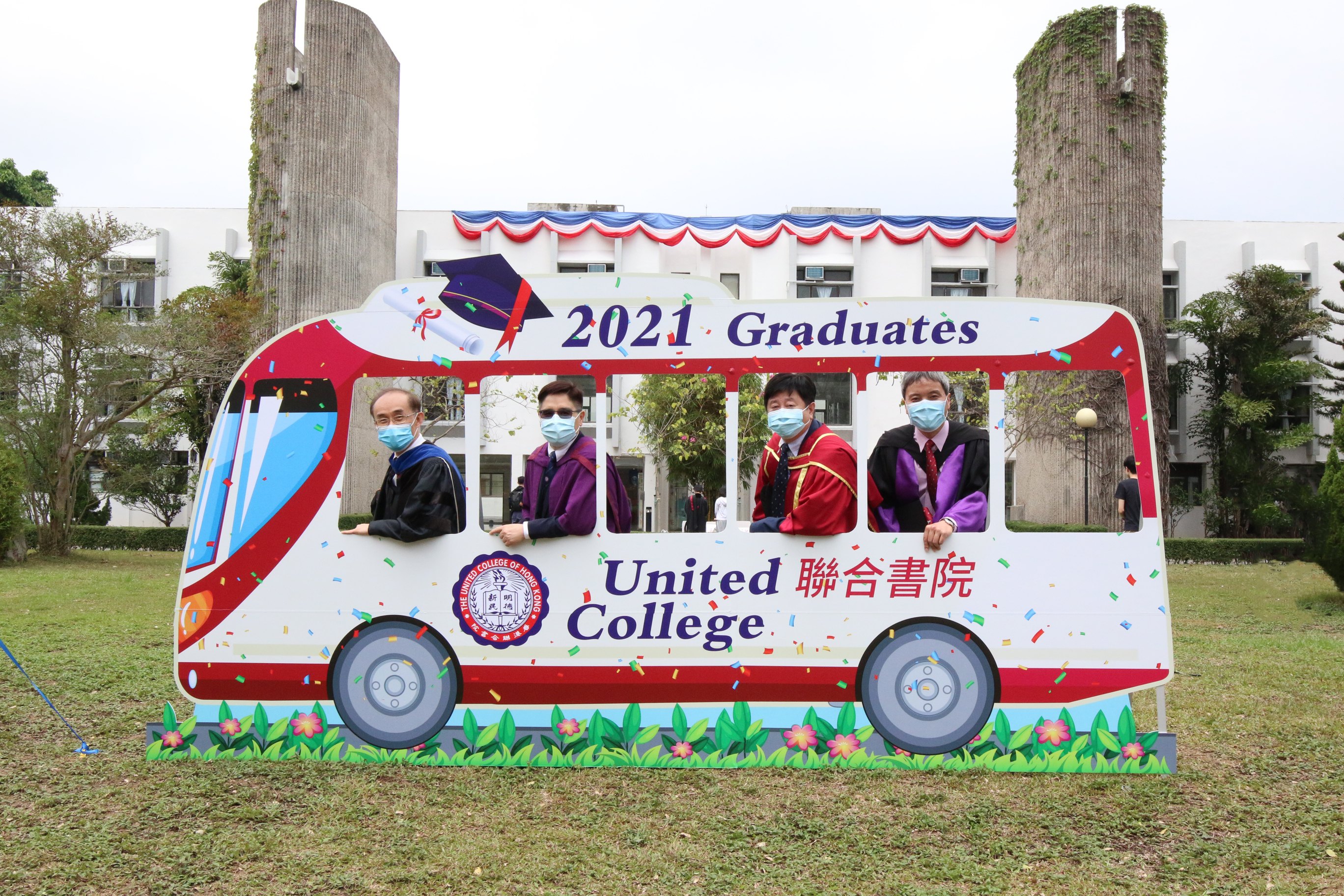 Graduation is symbolising a milestone achieved. No doubt, we have to capture this wonderful moment with a camera. The College group photo-taking activity of the 2021 graduating class was held on 16 April 2021. Under the pandemic, the activity this year was specially arranged outdoor to ensure better air change. Students from the graduating class were scheduled to come group by group to the grand steps in-between Tsang Shiu Tim Building and Wu Chung Library on the College campus. They enjoyed a memorable opportunity to take group photos with their peers and teachers of their respective faculties, which marked a fond memory before graduation.
To add some fun to the photo-taking, some graduation backdrops were designed and set by the College from 16 April to 2 May at the lawns outside Wu Chung Library and Adam Schall Residence for the graduating students to have photo-taking with their families and friends, to capture the precious graduation moments.
To maintain a safe environment for the activity, precautionary measures including face mask-wearing, temperature checking, hand sterilising, and social distancing were implemented.