Serving the CU Community – Facilitators Behind the Events
English Translation: Charlotte Ip (TRAN/4)
There are a bunch of student activities every semester on campus. The countless effort and time that the organising committee members paid behind these activities contributed to the unique experiences to fellow schoolmates. To recognise their selfless dedication, the category of "Social Service: Serving the CU Community" is added to the CUHK Outstanding Student Award 2022. Jomy Lin, a fresh graduate in 2022, and Jessica Lee (ELED/3) were nominated for this award by the college.
Keep UC Spirit Alive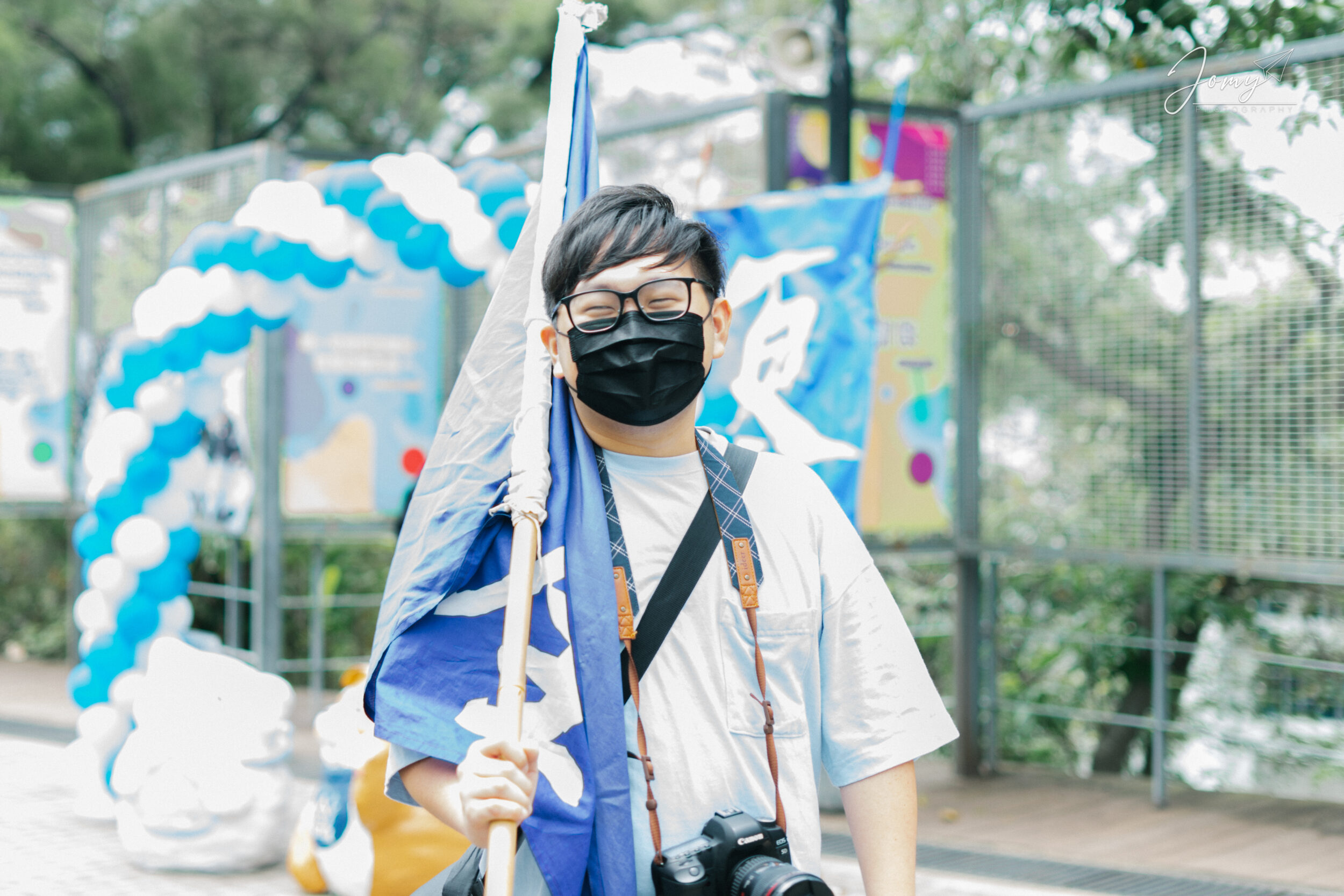 Jomy began his United College (UC) journey as Promotion Officer of Pak Chuen Hall right after joining the College Orientation Camp in Year 1. Since then, he could be easily found in student activities – he has organised Orientation Camps, College Anniversary student activities, and UC Bun for four consecutive years and assisted in establishing UC Multimedia Production Team in Year 4. When asked why he was so much involved in college activities, Jomy said he had made quite a lot of friends in UC and enjoyed college life as a freshman. He hoped that the activities he held could bring the same joy to students and freshmen of the college and foster their sense of belonging.
Looking back on his four years in UC, Jomy said the most unforgettable experience was organising the Orientation Camp in 2020. While the organising committee, which he was part of, was in full strength doing the preparation, the orientation camp was forced to change online when the pandemic arrived unexpectedly. With no prior experience in holding online activities, the organising committee had to start everything from scratch. Although it was hard to hold an activity under the anti-pandemic restrictions, they strived hard to create a memorable camp for incoming freshmen. Jomy believed that he had given his best shot to keep the college culture alive, and that alone was enough. "The usual activities may have been moved online or suspended, but the values to be shared remain the same," he said.
Jomy was in the Class of 2022, but you could still spot him taking the lead in organising "UC Time", the college's 65th anniversary last year. What kept a final year in the organising committee was a desire to leave no regrets after the suspension of such events for two years, and more importantly, to pass on the college culture and spirit. To him, "United College" is far from mere words on his student card, but a special community. He wishes all fellow students the ability to find a unique place for UC in their hearts.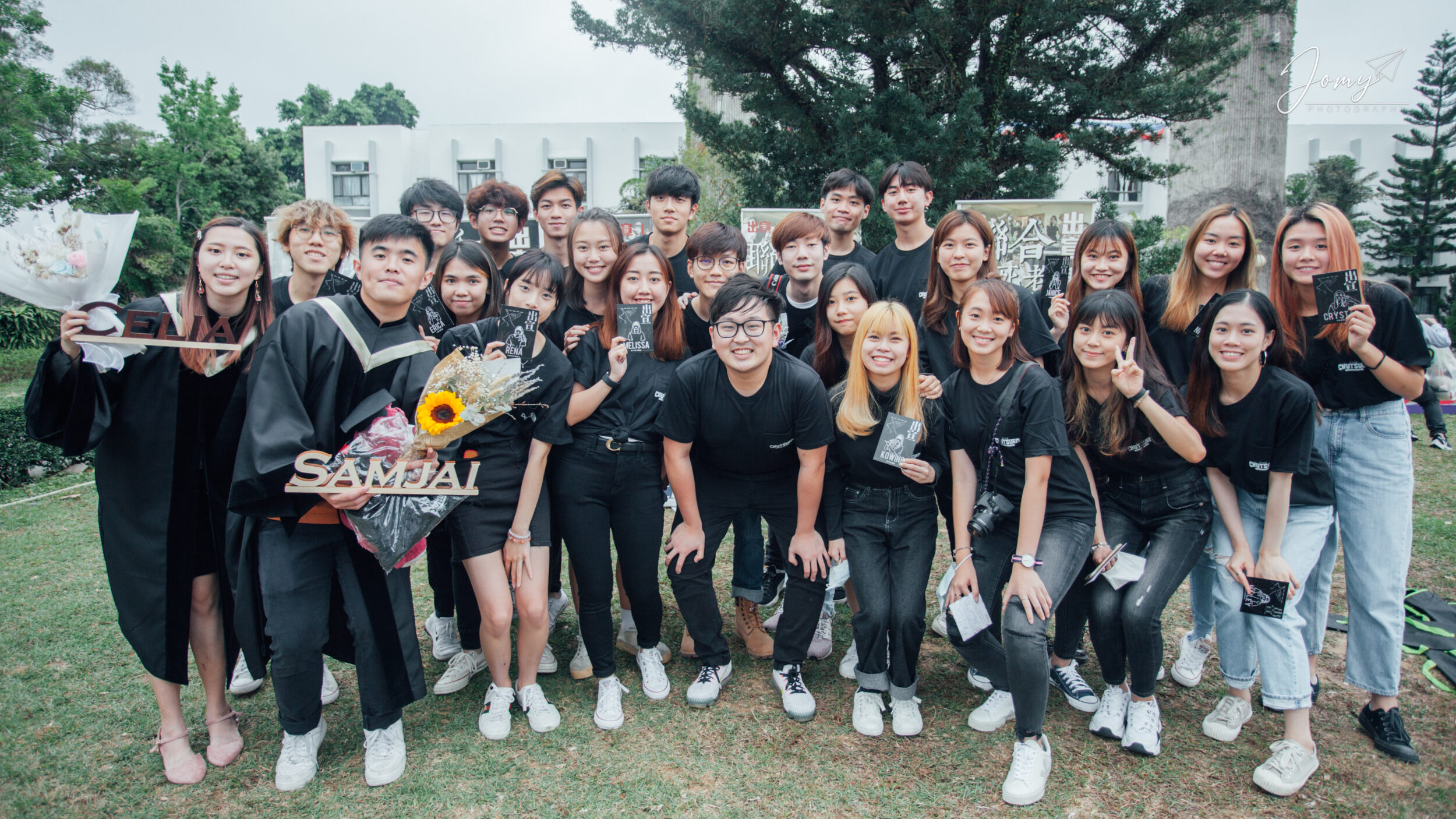 Challenge Yourself to Serve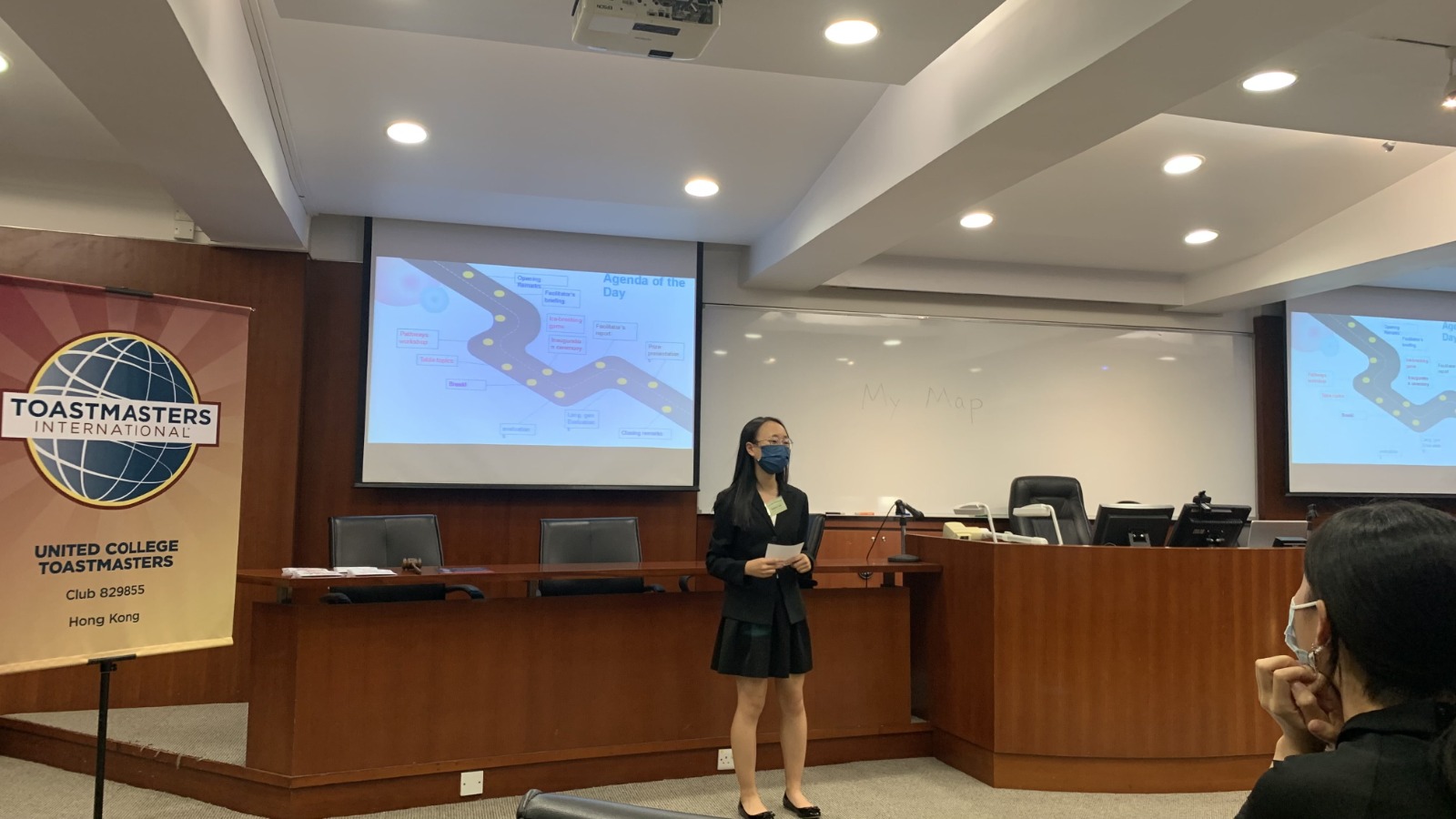 Jessica Lee, year 3 student majoring in English Studies and English Language Education, is currently President of the United College Toastmasters Club (UCTMC). She usually appears in college functions as MCs. The same girl, however, also describes herself as a bit "introverted". In Jessica's freshmen year, eager to step out of her comfort zone, she became part of the CU Social Service Team (CUSST) and UCTMC. All these were new and challenging to her. At UCTMC, she started off as a Vice President of Public Relations, a role that requires her to keep in touch with people of different backgrounds. As a result, she became more accustomed to facing crowds. The abundance of public speaking opportunities also allowed her to gain confidence. She tried to take up the President role this year and the experience of leading a team is something unfound in her secondary years. She said frankly that she chose these two extra-curricular activities for their slightly job-oriented nature, convinced they could benefit her career planning. In the meantime, she also discovered that she enjoyed doing services, which prompted her active participation in mental health campaigns at the university, such as becoming a listener of UrHeard and a peer mentor of SSeedS. She hoped to help others in need while broadening her horizons.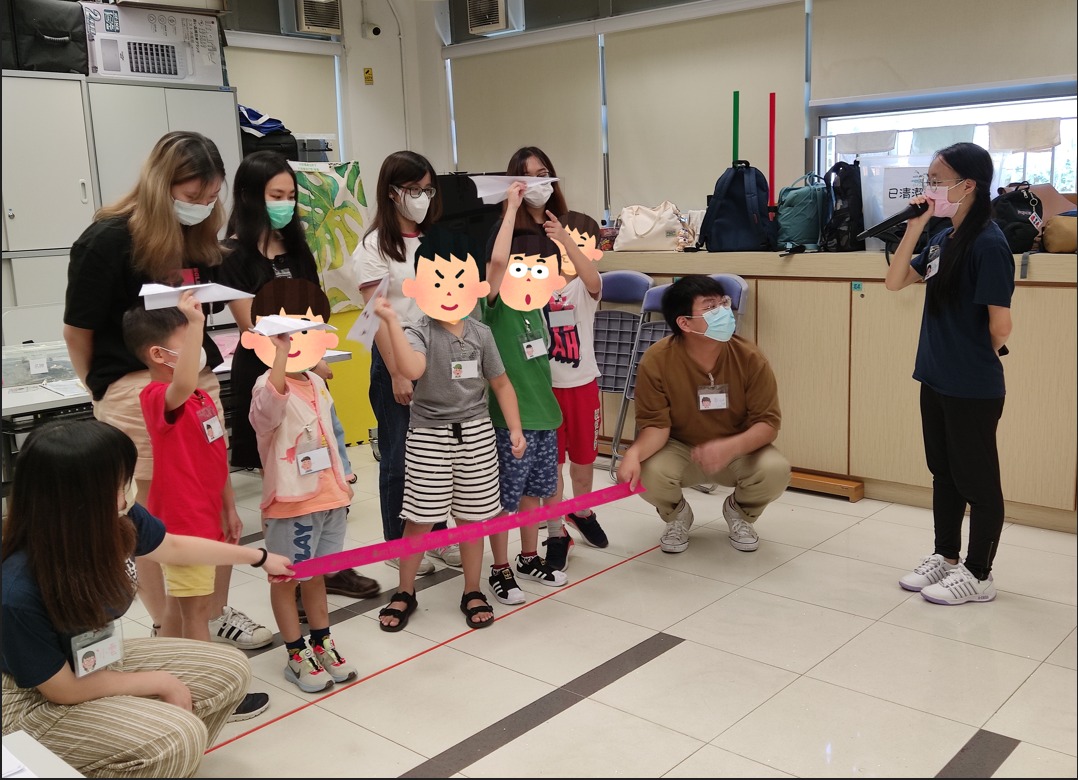 Having joined different organisations and activities, Jessica realised that the university is not just a place for academic pursuits. It is where proactiveness is key to uncovering treasures beyond academic results, such as friendships with committee members and chances of breakthroughs. The environment is more autonomous than secondary school. She hopes that she can engage in more activities and take on different roles, so she can help others in need while broadening her horizons, and at the same time discovering a "better me".