Two UCians Shone in 25th Standard Chartered Hong Kong Marathon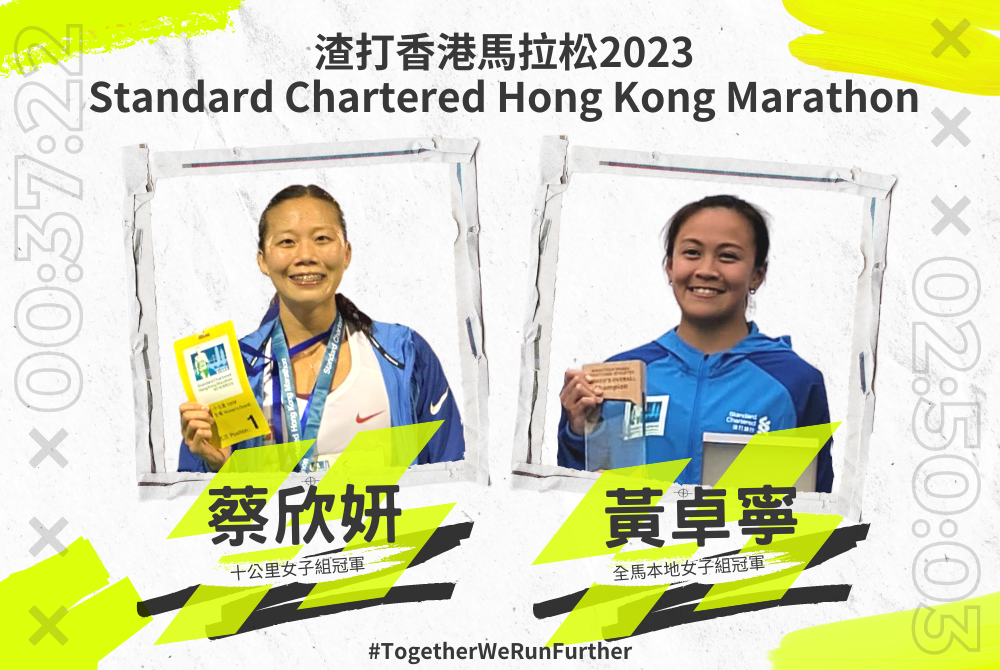 The 25th Standard Chartered Hong Kong Marathon was held on 12 February 2023. College alumnus and member of The Hong Kong Triathlon National Squad, Ms Choi Ya Yin Hilda (19/GRMD), won the championship in women's 10K (0:37:21). It was her third championship in since 2018. This timing was very closer to her best personal record 0:37:15.
At the same time, Ms Wong Cheuk Ning (PESH/4), college student and member of Hong Kong Athletics Team, CUHK Athletics Team, Hong Kong Long Distance Runner, and captain of CUHK Cross Country Team, ranked first (2:50:03) among all local women in the full marathon.  
Warmest congratulations to Hilda and Cheuk Ning!