A Half-day Cultural Interchange Tour to Sham Shui Po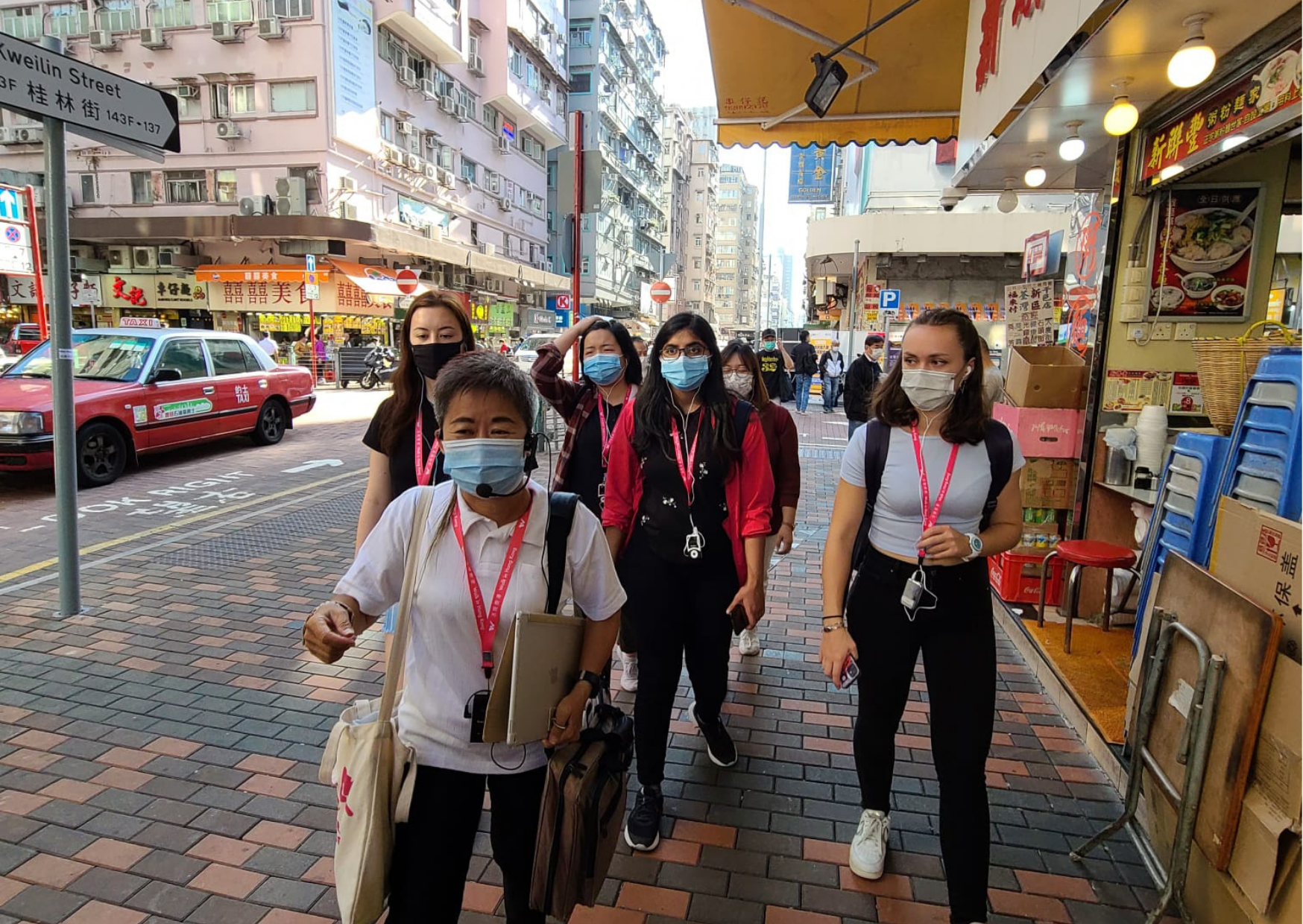 Using your own footsteps to explore a place is the best way to know it. The College organised a half-day cultural interchange tour to Sham Shui Po in November 2021. Led by the professional guide from "Walk in Hong Kong", participants can go in deep every corner of the community including Mei Ho House, Apliu Street, traditional shops such as tofu shop, snake shop, leather shop in Tai Nan Street and an umbrella shop opened since the Guangxu period, etc.
Sham Shui Po was one of the earliest developed district in Hong Kong with a rich cultural heritage. Many coffee shops and shops of creative industry have moved in recently and injected some new life to this old community. The tour not only brought a new sight to the non-local students, but also create a new perspective to local students to learnt more about the history and culture of Hong Kong. They had the stereotypes of old town busted along the way and reconnected with the community.