Bid Farewell to UC Members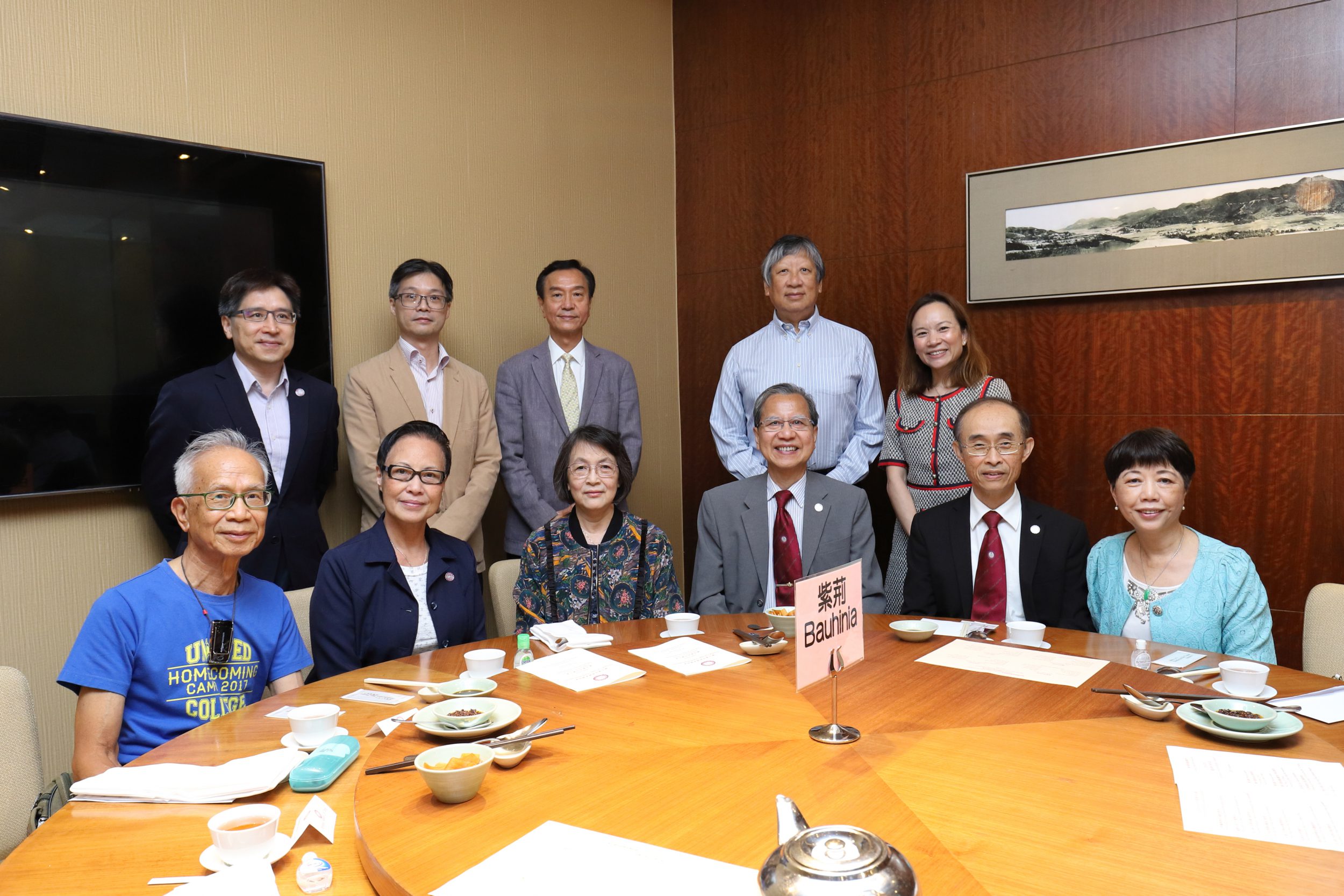 United College Staff Association held a Farewell Lunch on 29 June 2020 at the Hyatt Regency Hong Kong, Sha Tin, in honour of retiring staff this year. Appended please find the list of retiring staff (in alphabetical order of last name):
Professor Fung Kwok-pui, School of Biomedical Sciences
Professor Tony Gin, Department of Anaesthesia and Intensive Care
Professor Kuan Hsin-chi, Department of Government and Public Administration
Professor Kwan Hoi-shan, School of Life Sciences
Professor Lam Ching-man, Department of Social Work
Mrs Christina Li, College Office, United College
Professor Eunice L Y Tang, Department of Curriculum and Instruction
Professor Jeremiah K H Wong, Department of Government and Public Administration
Professor Wong Po-keung, School of Life Sciences.
They are truly Glorious United Men as some of them have served the College in different positions for over thirty years. Professor Jimmy C M Yu, College Head, and Professor Peter C K Cheung, Chairman of College Staff Association, presented souvenirs to them. Ms Lina H Y Yan, Chairman of Board of Trustees and Honorary Member of United College Staff Association, joined the Farewell Lunch to bid farewell to retiring colleagues.
To all retiring colleagues, wishing you much joy and happiness as you begin a new chapter in your life. Hope you have a wonderful retirement!
Let's see the message from the retiring staff to the College: