College Member Recognised by the NSFC Young Scientists Fund 2022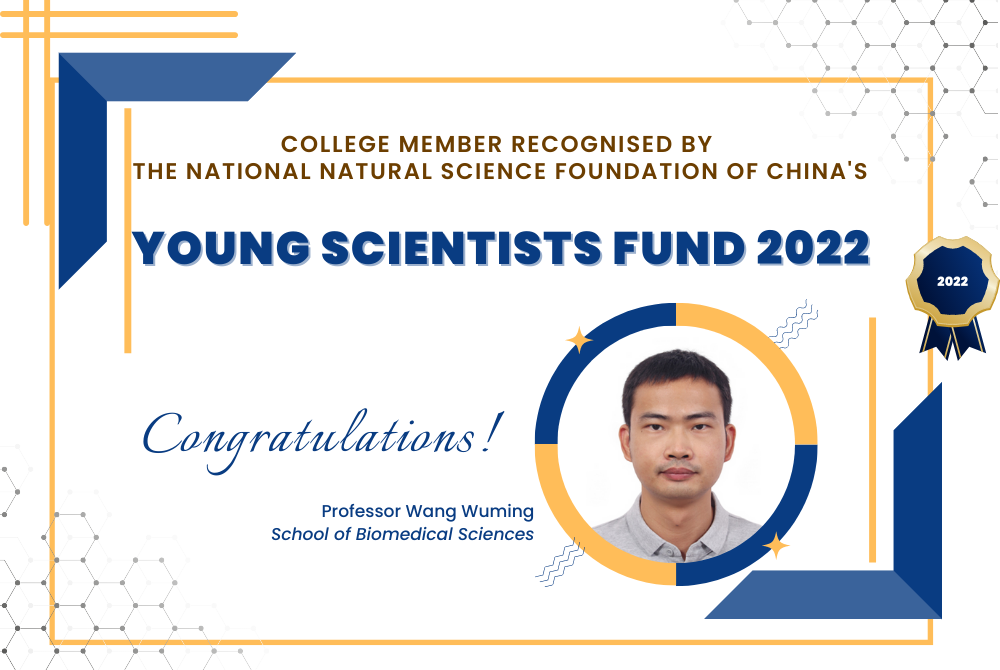 College Member, Professor Wang Wuming of the School of Biomedical Sciences, has received a fund of RMB 200,000 from the National Natural Science Foundation of China's (NSFC) Young Scientists Fund 2022 in support of his three-year research project on Elucidating the roles of Pten in cardiac fibroblast generation and myocardial fibrosis for three years. Warmest congratulations to Professor Wang!
The NSFC Young Scientists Fund aims to support young researchers to conduct their researches in the areas of their choice and as a platform to promote young and talented scientists. It was the first year for the fund opened its application to Hong Kong scholars.
13 CUHK scholars received the Young Scientists Fund 2022 this year. For details, you may visit https://www.cpr.cuhk.edu.hk/wp-content/uploads/newscentre/pressrelease/Appendix_20221002.pdf to read the full list of CUHK awardees and their research project introduction.