College Received Platinum Award and Energy Conservation Award in Green Office Programme 2022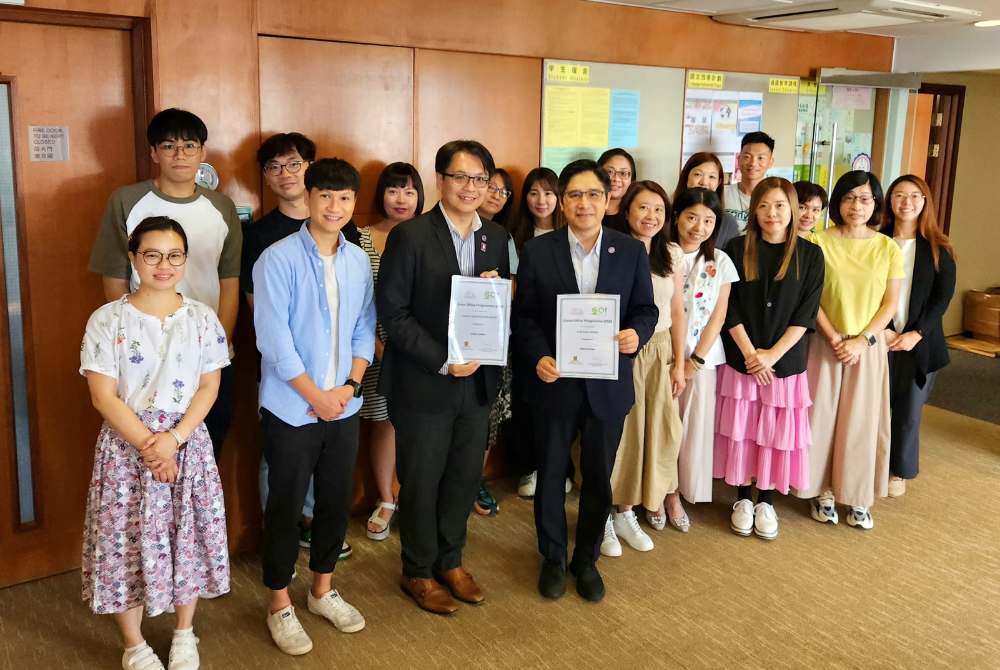 The College has been supporting the CUHK Green Office Programme organised by Social Responsibility and Sustainable Development Office for many years. After winning the Gold Award and Waste Reduction Award in "Green Office Programme 2021", the college has once again excelled in the "Green Office Programme 2022" and received the Platinum Award and Energy Conservation Award, which is a recognition of the College's work in environmental protection!
It is not easy to achieve these awards. According to the "GO!Checklist", the College needs to score at least 60 points in each category to receive the Platinum Award. In the Energy Conservation category, only the office with the highest point can receive the Energy Conservation Award. This achievement was made possible by the concerted efforts of all the staff of the College.
However, environmental protection cannot rely solely on the efforts of a small group of people. The college hopes to continue encouraging the participation of staff and students in environmental protection actions, promoting the idea of green and sustainable development to take root and flourish on campus, and striving for the future of the earth!