Welcome Activities for Exchange and Non-local New Students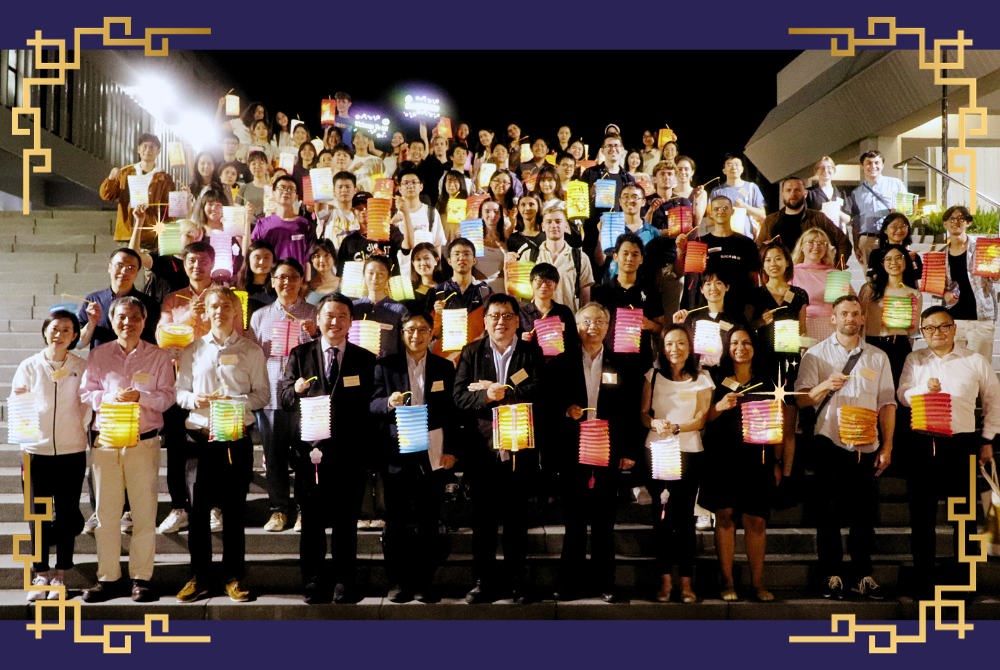 To welcome the non-local students joining the UC family, a Welcome and Mid-Autumn Festival Dinner was held on 18 September 2023 at the College Staff Canteen. Professor Stephen H S Wong, College Head, Professor Martin C S Wong, Professor Lee Hung Kay and Professor Tang Sze Wing, Associate College Heads, Wardens and College members, together with over 60 students from all over the world, attended the dinner and enjoyed the Chinese delicacies. College members and students exchanged their country's culture around the table and had a clear picture of life in UC.
To introduce and experience the festive atmosphere of the Mid-Autumn Festival, all guests and students enjoyed the traditional mooncakes and participated in a lantern parade around the UC campus.
The College further organised another tea gathering for the freshmen from Mainland China on 25 September 2023 at the Si Yuan Amenities Centre. The College Head, Associate College Heads and guests attended to have a deeper understanding of the lives and needs of these new students.
Welcome all students for joining the UC family! It is hoped that all new students could feel the warmth from UC even when they are far away from home.