College Time for Exchange Students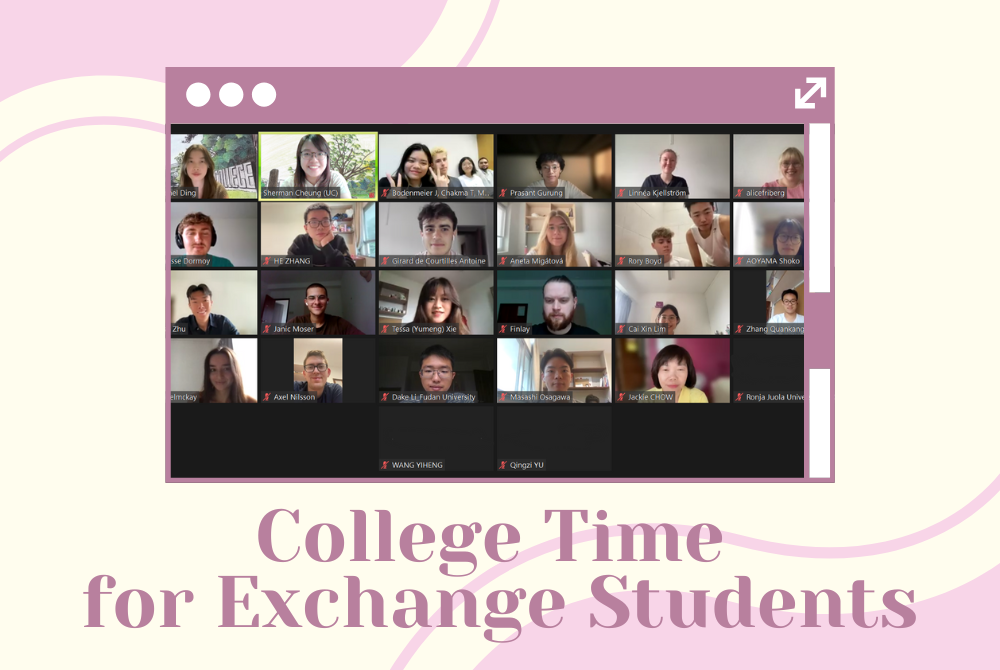 Over 70 exchange students from all over the world joined the United College family this year. Affected by the typhoon, the College time was conducted on 1 September 2023 via zoom. Although we were unable to have face-to-face interactions with the exchange students due to the inclement weather, it did not hinder the warm welcome extended by the College and student representatives.
Ms Crystal K Y Cheung, Associate Dean of Students and Warden of Adam Schall Residence, gave a comprehensive College Introduction Session, while representatives from United College International Students Society (UCUC) shared the vibrant University and College life with the incoming exchange students. UCUC also prepared and shared useful tips with students to help them to get used to living in Hong Kong and the campus easily.
The College hoped that all exchange students could have a wonderful time in the United College! See you again in other college activities!