CUHK 60th Anniversary Thematic Campus Tour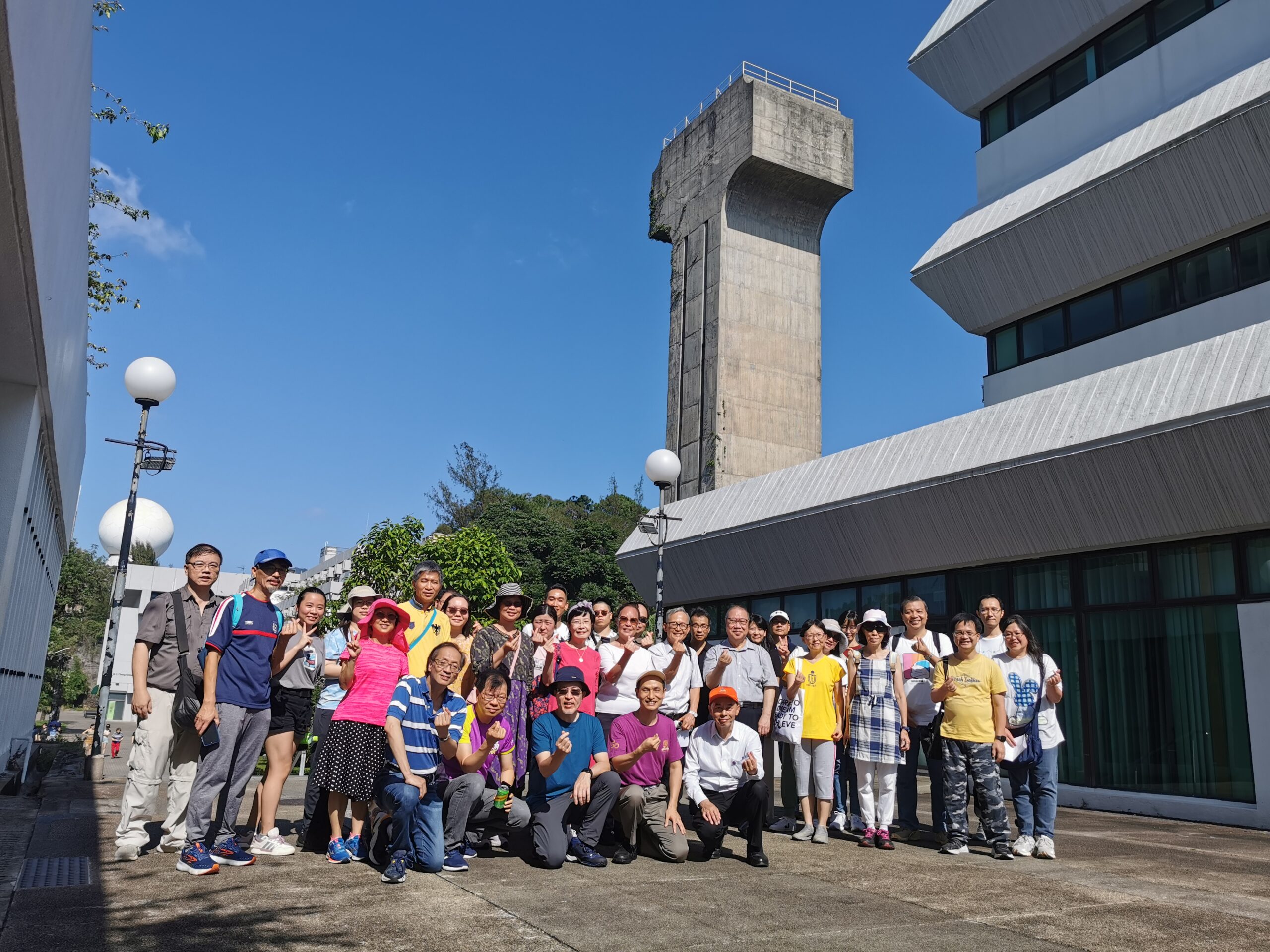 To celebrate the 60th Anniversary of The Chinese University of Hong Kong as a significant milestone, the CUHK 60th Anniversary Celebration Alumni Activities Working Group collaborated with several alumni organisations and the Alumni Affairs Office, CUHK to plan and organise 22 exciting celebration events, allowing many alumni to share the joy of the 60th Anniversary. Among them, the United College Alumni Association is responsible for launching a series of four thematic campus tour activities, led by different professors and scholars, to explore the various aspects of the university campus with alumni.
The theme of the first campus tour was "CUHK Stories," led by Professor Lau Yee Cheung, Senior College Tutor of United College, on 27 May 2023 (Saturday) to allow alumni to savor and revisit the precious people and moments of CUHK. The campus is full of shared memories and footprints left in different times and selecting the content for the tour was a challenging task indeed. To make the best preparation for the tour, representatives from the Alumni Affairs Office, the United College Alumni Association, and United College met with Professor Lau Yee Cheung on 3 March 2023 to discuss about the itinerary and selection of CUHK stories.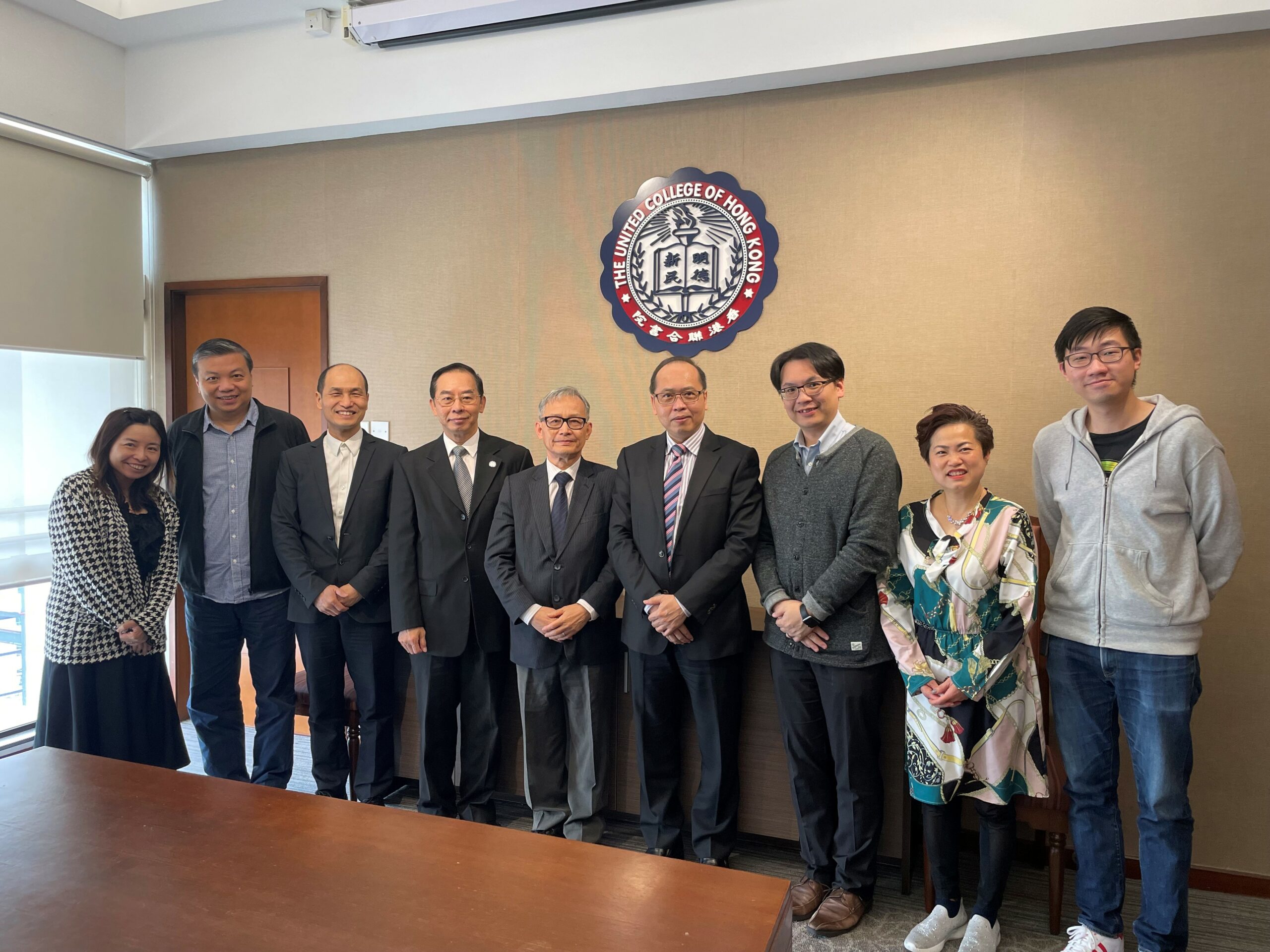 On 27 May, the weather was sunny and hot, but it did not dampen the enthusiasm of the alumni. More than 50 alumni took the shuttle bus and participated in the campus tour. When they arrived at each stop, they got off the bus and visited the locations to gain a firsthand understanding of the different perspectives of the campus in person. They also listened carefully to Professor Lau's sharing of CUHK stories, including: Elisabeth Luce Moore Library of Chung Chi College, Lake Ad Excellentiam, barracks-Style temporary student hostel, Ch'ien Mu Library of New Asia College, Confucius Statue, the differentiation of United College Water Tower and New Asia College Water Tower, The Presidents' House of United College and New Asia College – Wu Yee Sun College, the further development of the Collegiate system – establishment of Shaw College, the University Mall and more.
The alumni enjoyed this immersive campus tour experience very much, and the richness of the tour showed Professor Lau's excellent preparation. Together with the interaction and communication with the alumni, the participation and enthusiasm of all the alumni made the more than 2-hour campus tour remarkably successful.
Towards the end of the tour, Ms Lina H Y Yan, Emeritus President of the UC Alumni Association (5th left, front row), and Mr John K H Lee, Council Chairperson of the UC Alumni Association (4th right, front row), presented a souvenir to Professor Lau Yee Cheung (5th right, front row), to show sincere gratitude for his enthusiastic support of this meaningful event.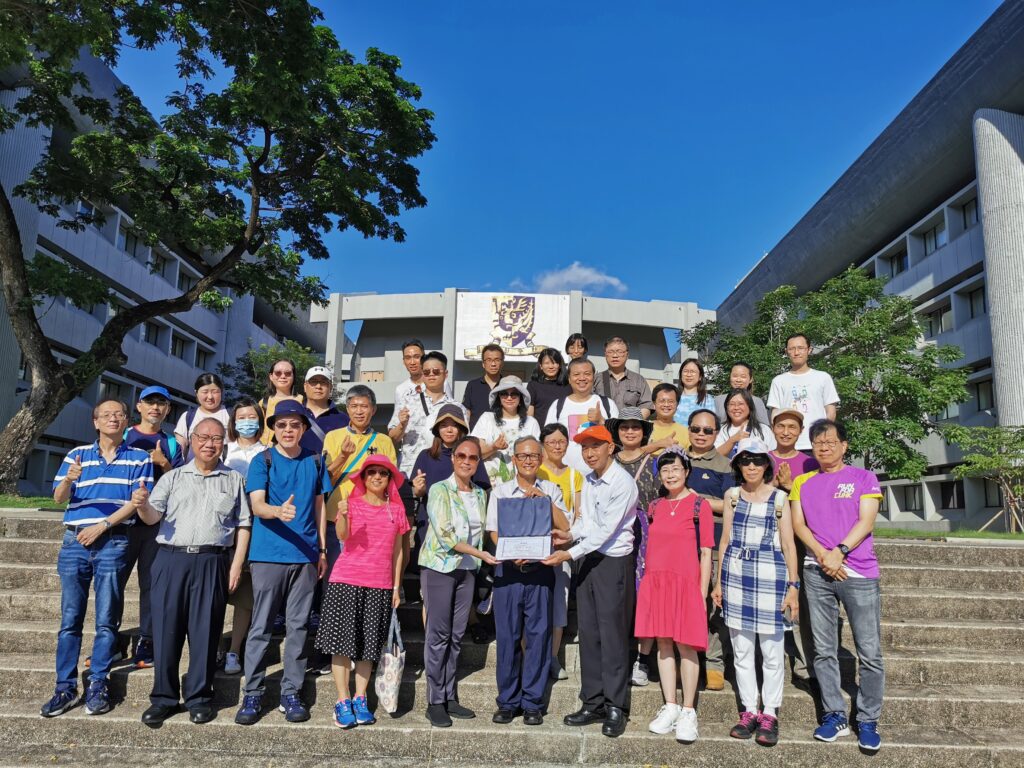 Three different upcoming thematic CUHK campus tours will be held in coming September to November 2023. UC alumni please stay tuned. Details of the tours are listed as follows: