Career Development Facilitation Scheme 2022-2023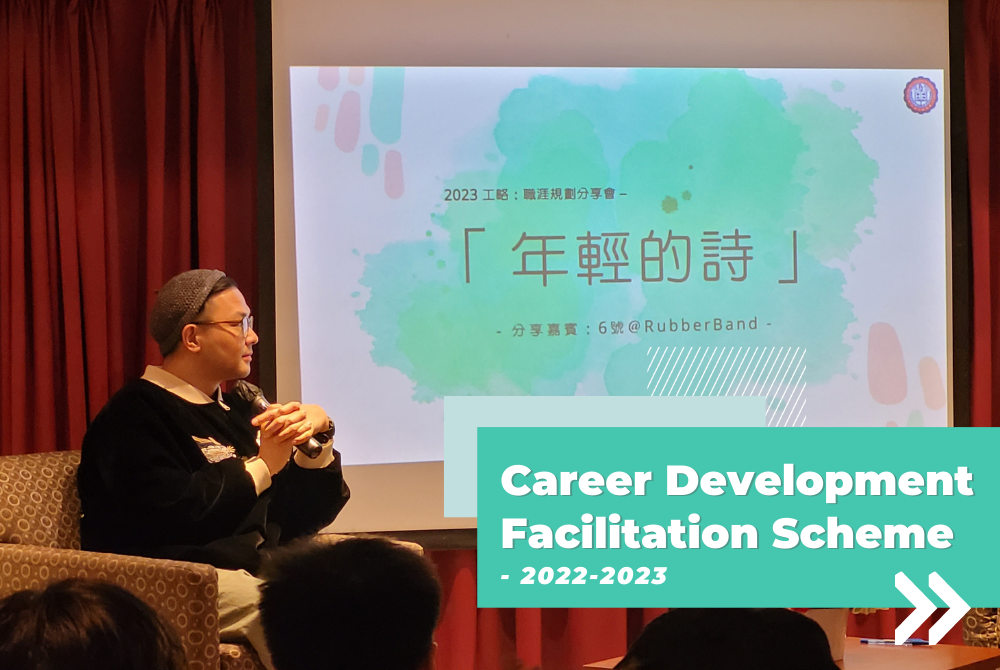 The College organised a series of activities for Career Development Facilitation Scheme from February to May 2023. Through a career talk, one-on-one career counselling co-organised with School of Continuing and Professional Studies, and an interactive workshop led by a social enterprise CAPALA, students can know more about their abilities and interests, and get in-depth understanding in interview skills and market trends.
---
▼Dr Liang Man Yu (Head of Academic Programmes (PCE, CUSCS) and Dr Tony M H Chan shared the purposes of the scheme and encouraged students to find their own career path in the Kick-off Ceremony cum Briefing Session.
▼6@RubberBand, College alumnus, was invited to be the speaker of Career talk on 8 March 2023. He shared about his music journey which was started in United College.
▼CAPALA prepared a boardgame workshop which helped students to find their own talent, and taught them the key to present themselves effectively in the interview.

"I am confused with my future career as this is my final year, and I must start this career seeking journey. Fortunately, I joined the Career Development Facilitation Scheme of United College and met my mentor. We have experienced four sessions of career consultation and she helped me to discover my own values and interests, which was hiding in my unconscious mind. I have greater understanding to myself, and the industries and jobs choices suitable for me. The scheme made me keep myself on track and prepare me to start my career journey."