Explore United College – CUHK Information Day 2022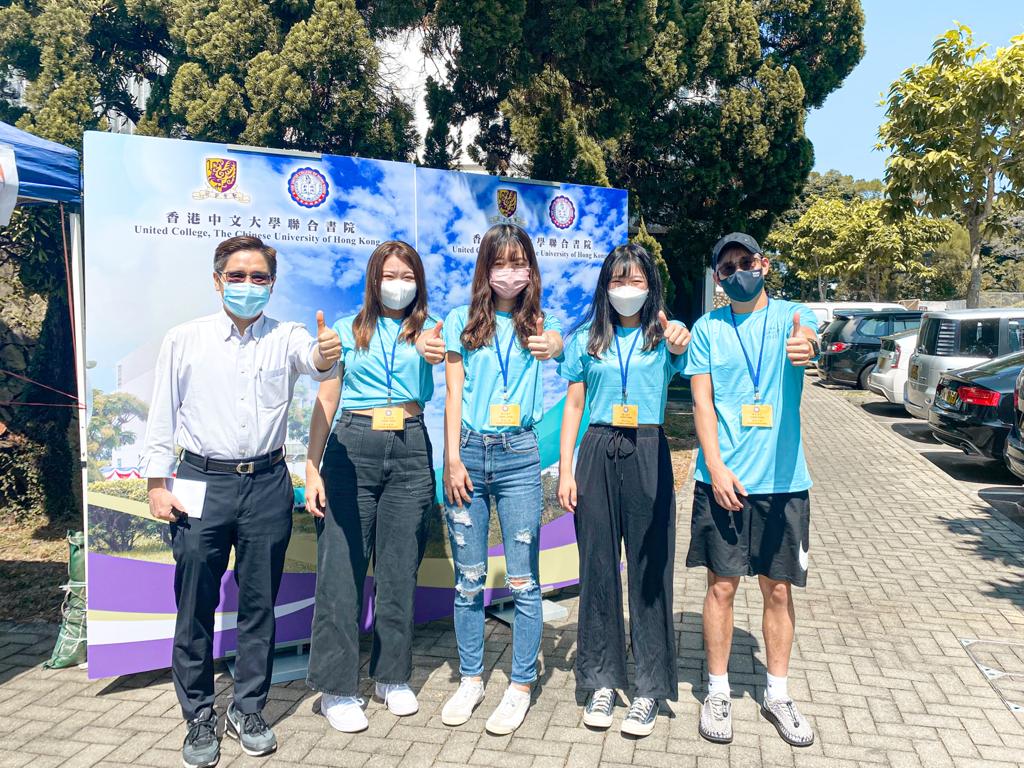 The CUHK information Day 2022 was held on 15 October 2022 from 9:00 am to 6:00 pm. United College set up a promotional booth at the University Mall, welcoming visitors with specially made College souvenirs, including paper folders, paper fans as well as College information leaflets, to more than 2,000 visitors. More than 140 students and parents visited our booth to inquire more details of the College.
In addition, the College also set up an information booth on the UC campus to receive visitors. Over 700 visitors were well received by our Student Ambassadors and invited to join tours of Wu Chung Library, Tien Chi Microcomputer Laboratory, Sports Facilities, and UC Archives, to enhance their understanding of the College.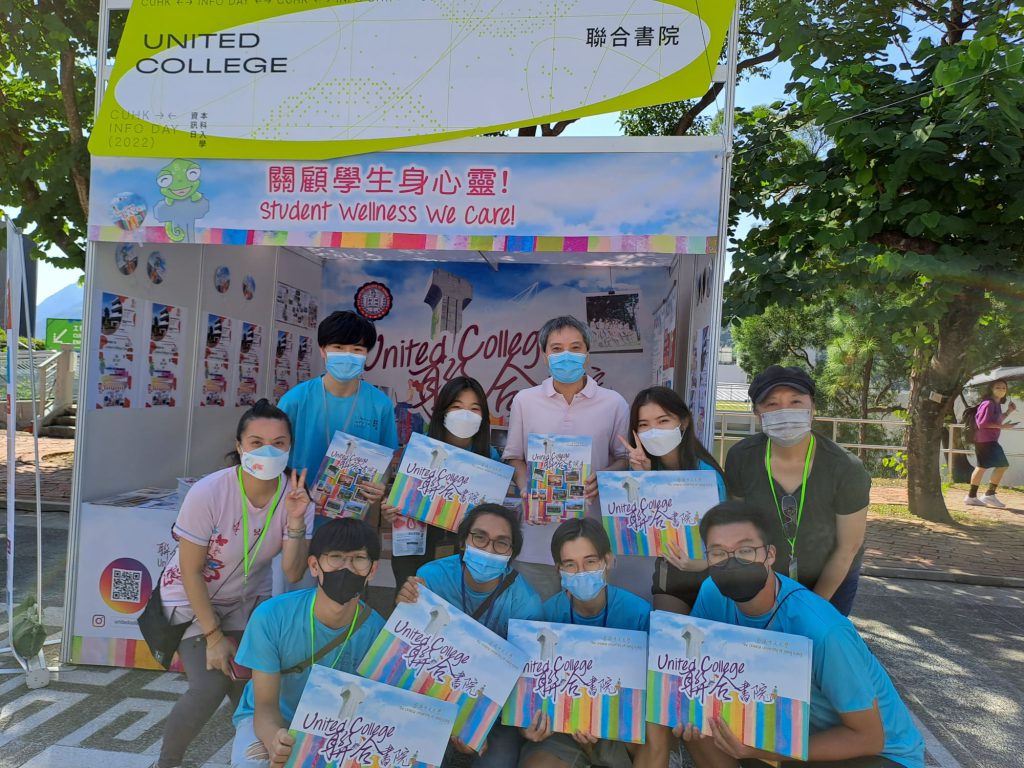 Professor Lee Hung Kay, Associate Head and Dean of General Education, visited the College booth at University Mall to support the student ambassadors.