Get in Touch with UC – CUHK Information Day 2023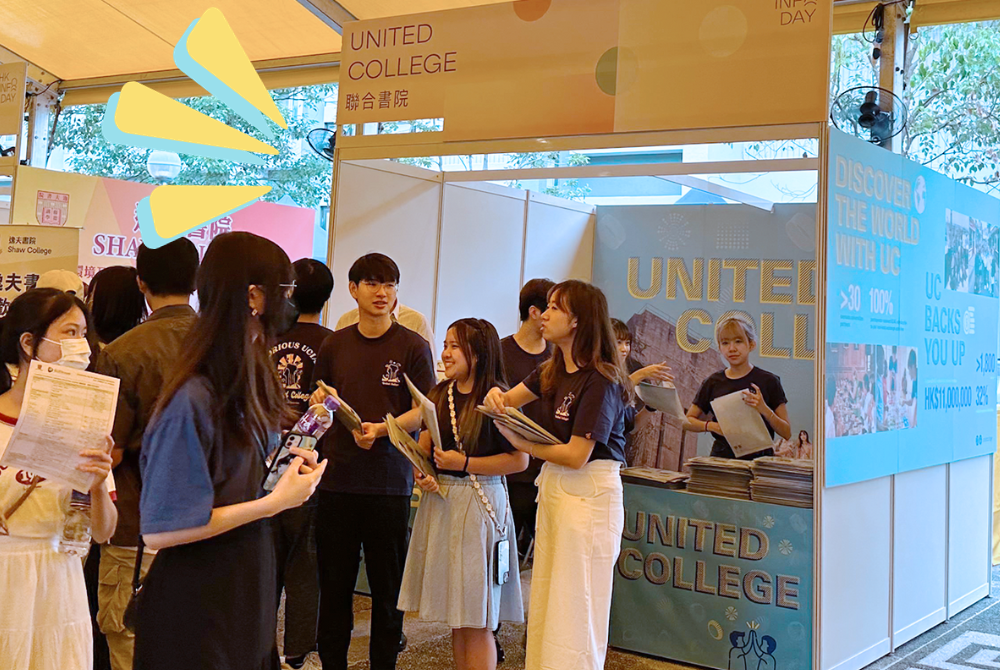 As a first step in getting to know the United College, a group of UC student helpers introduced the CUHK's unique college system and shared their vibrant campus life in UC enthusiastically at the University Mall in the CUHK Information Day for Undergraduate Admissions on 21 October 2023. Their dedication in answering enquiries also enabled the public to have a comprehensive understanding of CUHK, the college, and the student life at CUHK.
Over 300 people also participated in the "UC Campus Tour" organized by the college. Led by the student helpers, participants had the opportunity to visit to the Wu Chung Library, Tien Chi Microcomputer Laboratory, the Creative Media Studio, and the Adam Schall Residence. Student helpers introduced different college buildings and facilities along the way, allowing the participants to be familiar with the college's environment. After the campus tour, the student helpers also assisted the public to continue their journey in visiting to other spots around the CU campus. On that day, Professor Stephen H S Wong, College Head, also received 100 students from Affiliated School of JNU For Hong Kong and Macau Students Guangzhou, Affiliated School of JNU For Hong Kong and Macau Students Foshan, and Shimen High School to visit the United College campus.
We hope to see your faces in CUHK again in the near future!