Luncheon Talks Presented by College Life Committee in Term 2 of 2022-2023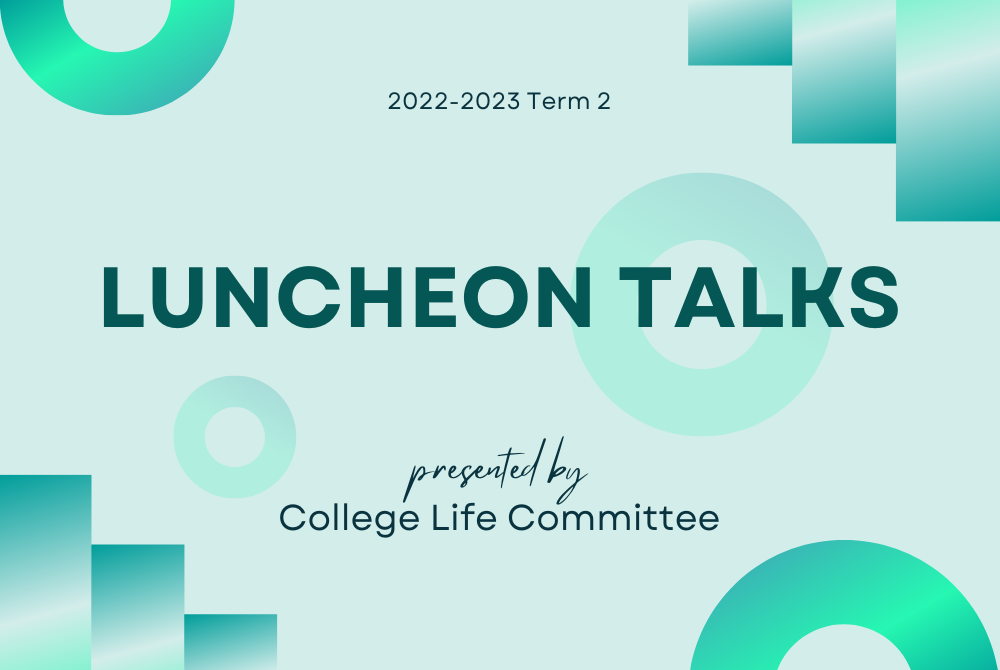 Friday Luncheon is one of the traditional events of United College, which welcomes College members and their friends to participate on Fridays during term time. The event aims to promote communication and cohesion among members, and provide a relaxing and enjoyable environment for College members to unwind from their busy schedules. The College Luncheons in second term of 2022-2023 also incorporated short talk sessions, which members are invited to share their recent experiences and thoughts.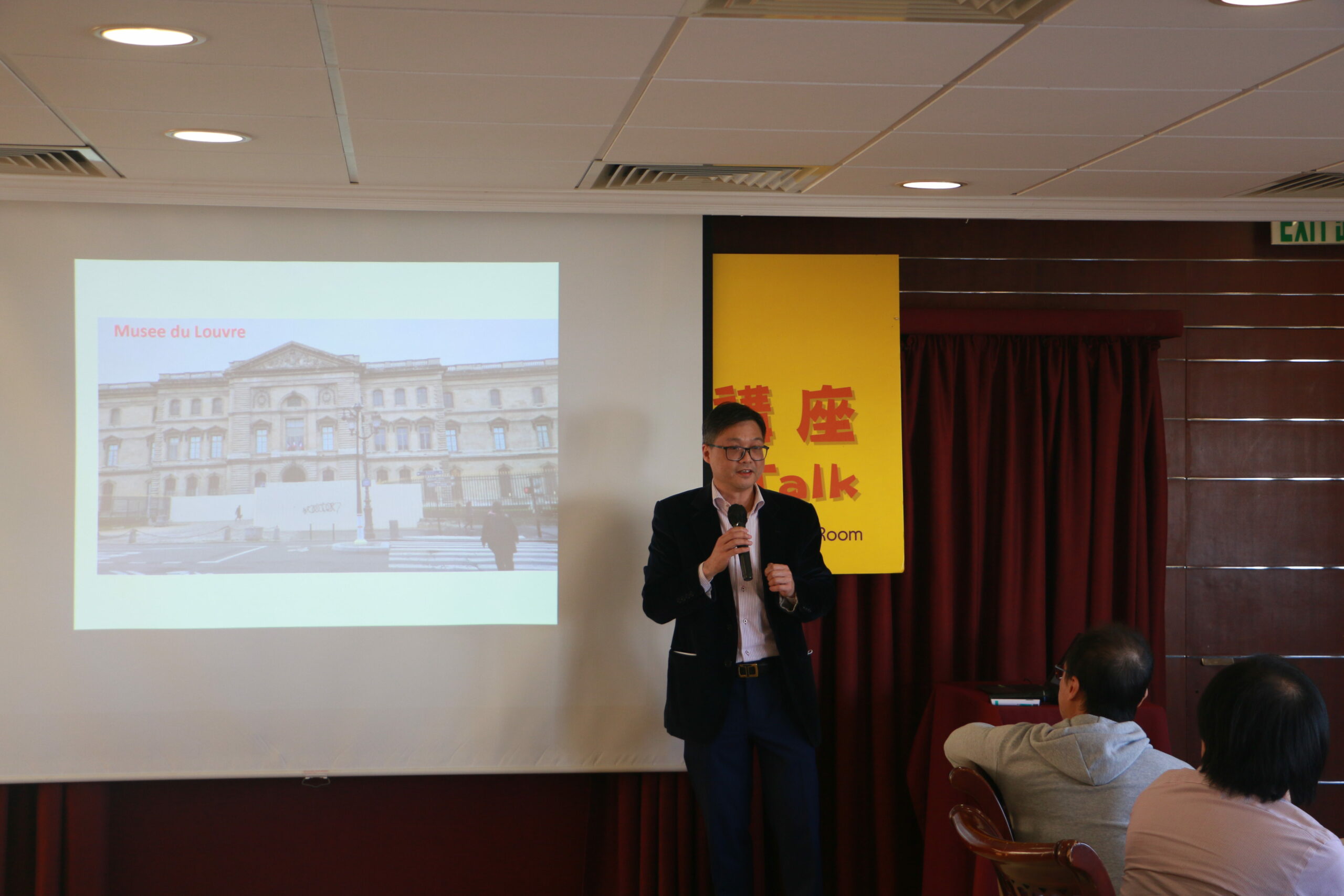 17.2.2023 Travelling (Speaker: Professor TANG Leung Sang Nelson, Chairperson of College Life Committee)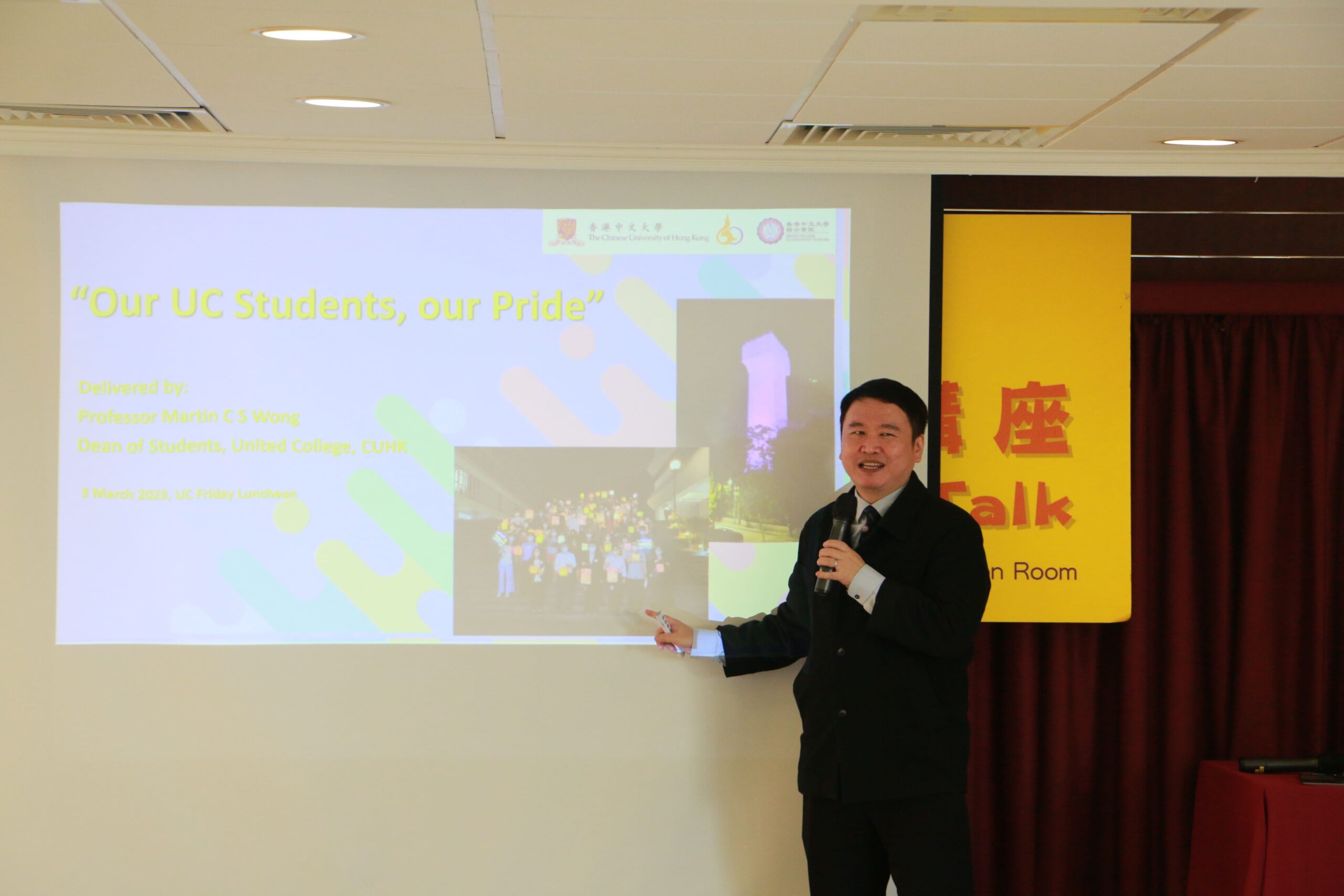 3.3.2023 Our UC Students, Our Pride (Speaker: Professor WONG Chi Sang Martin, Associate College Head and Dean of Students)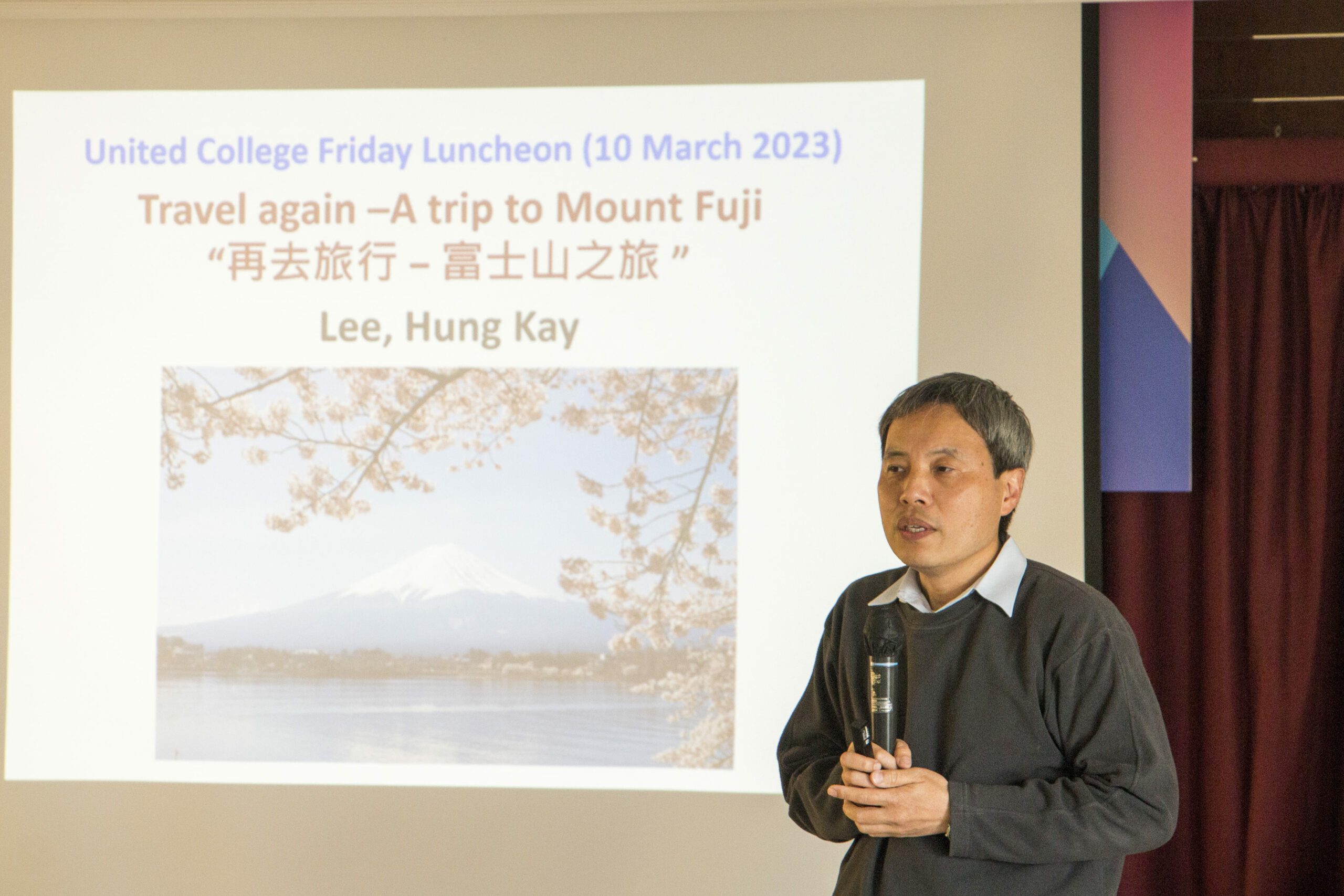 10.3.2023 Travel again – A Trip to Mount Fuji (Speaker: Professor LEE Hung Kay, Associate College Head and Dean of General Education)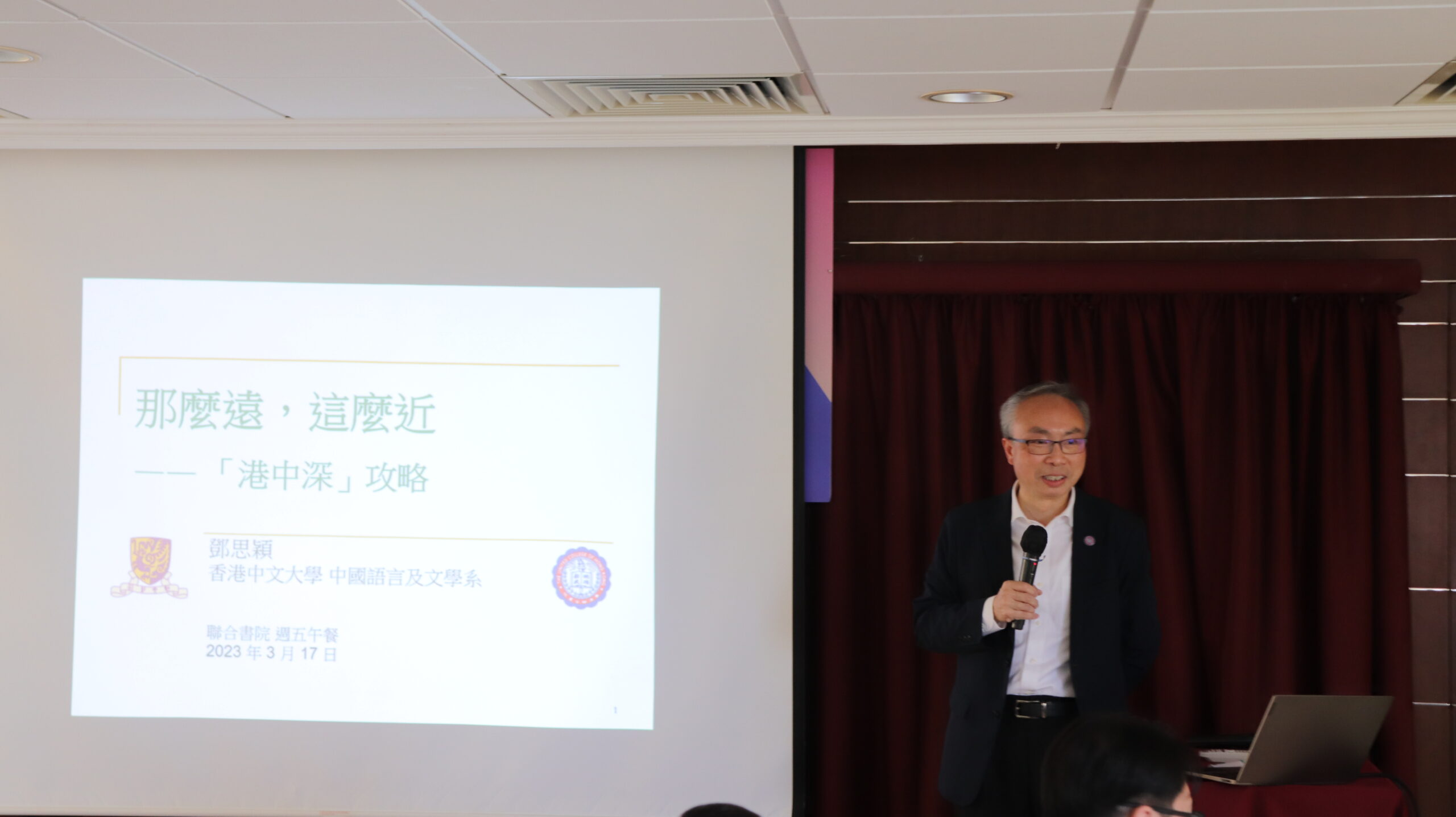 17.3.2023 So Far Yet So Close: Tips for Visiting CUHK-Shenzhen (Speaker: Professor TANG Sze Wing, Associate College Head)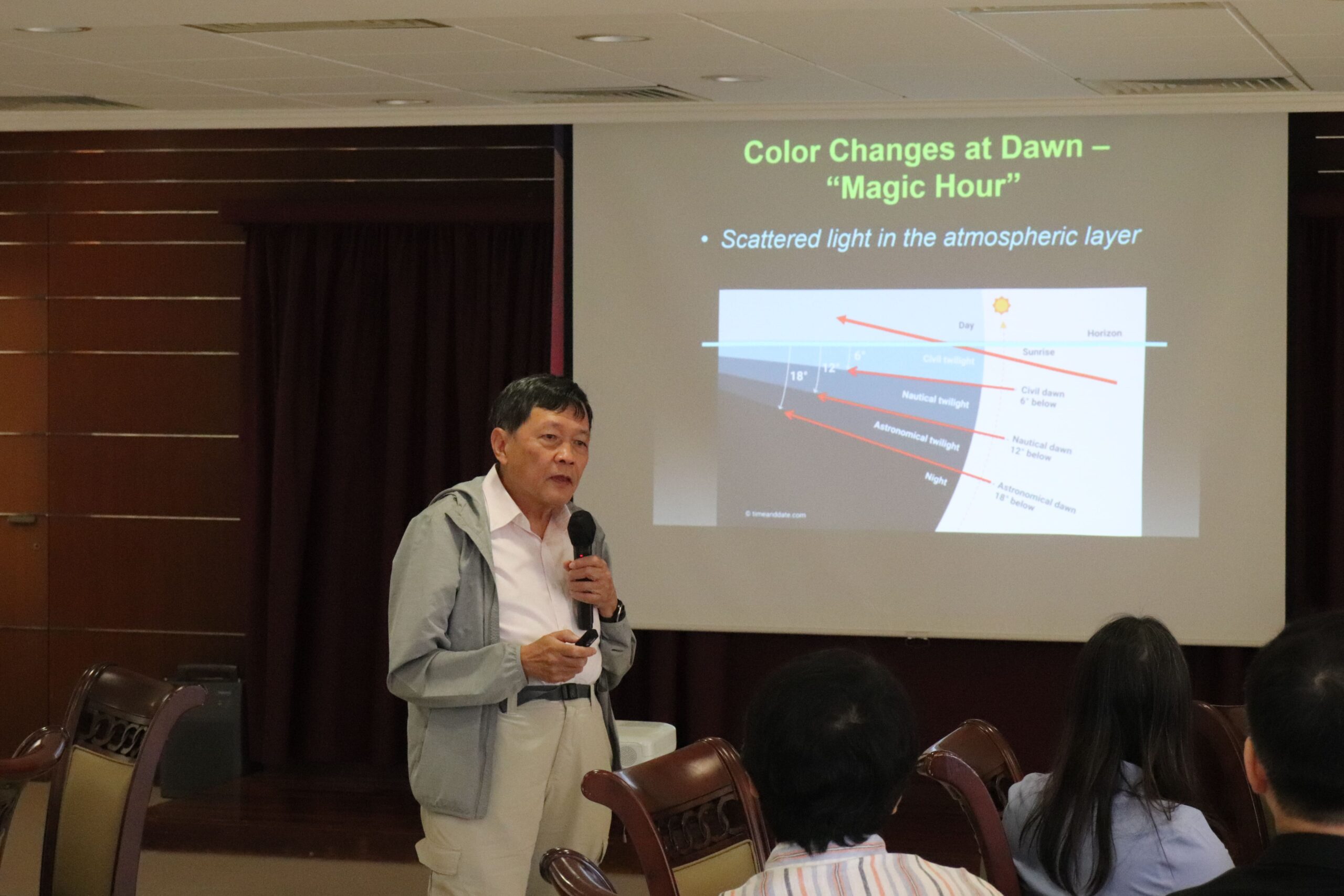 21.4.2023 Watching Sunrise in Hong Kong: Favorite Sites and Secret Places (Speaker: Professor LAM Kin Che, Senior College Tutor)
These gatherings provide a wonderful opportunity for College members from different departments to interact with each other and create a more cohesive community. The College Life Committee will continue to organise Friday Luncheons in early September of the new academic year, please stay tuned for further details in the college email later.