New College Trustees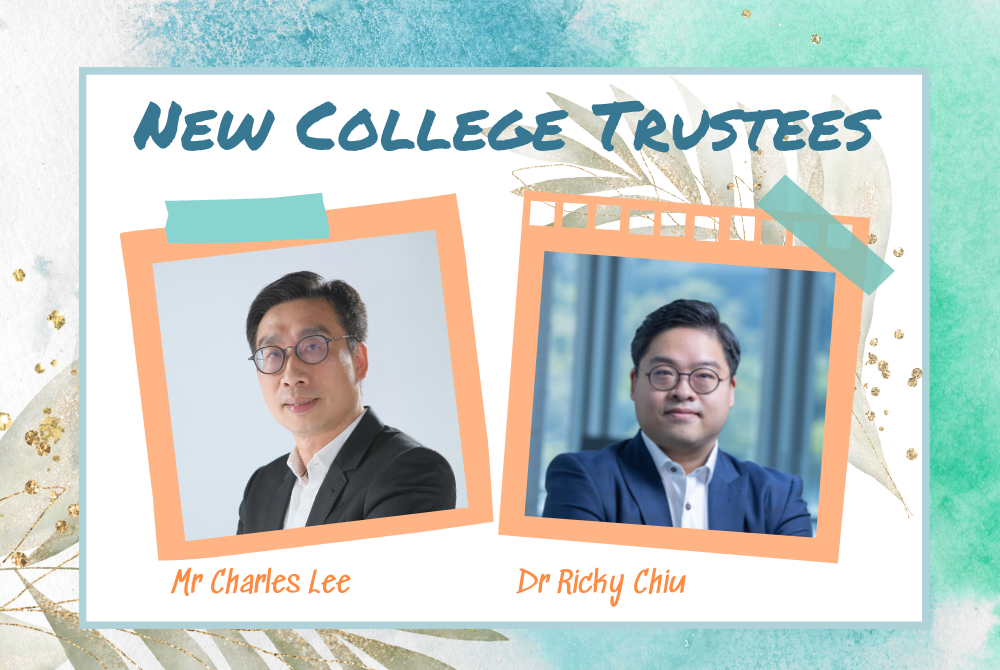 The Board newly elected Mr Charles Lee and Dr Ricky Chiu to its membership, with a term of two years from 1 February 2023.
Mr Charles Lee has over 30 years of experience in the data center service and IT industries. He is the Founder of Newtech Technology Company Limited and OneAsia Network Limited, and currently serves as CEO who pioneers and leads the development of the industry. Mr Lee established the Legan Foundation in 2009 to make contribution to the society. It aims to provide much-needed help for those suffering from difficulties, especially elderlies and youngsters. He is also a member of Tai Po and North District Co-ordinating Committee on Elderly Service of Social Welfare Department, HKSAR, and the Independent Manager of C.U.H.K. F.A.A. Thomas Cheung School (TCS).
Dr Ricky Chiu is the Chairman and CEO of PHASE Scientific International Limited, as well as the lead inventor of the company's core technology. He is a diagnostic policy advocate. His COVID-19 insights have shaped how Hong Kong defend itself against the pandemic. Dr Chiu is also an adjunct associate professor at Chinese University of Hong Kong's School of Biomedical Sciences, and is fully committed to grooming younger talents and firmly believes in empowering the next generation to create a positive impact on healthcare globally.