Persistence Makes Our Dreams Come True – UC Scholarship Presentation Ceremony 2022-2023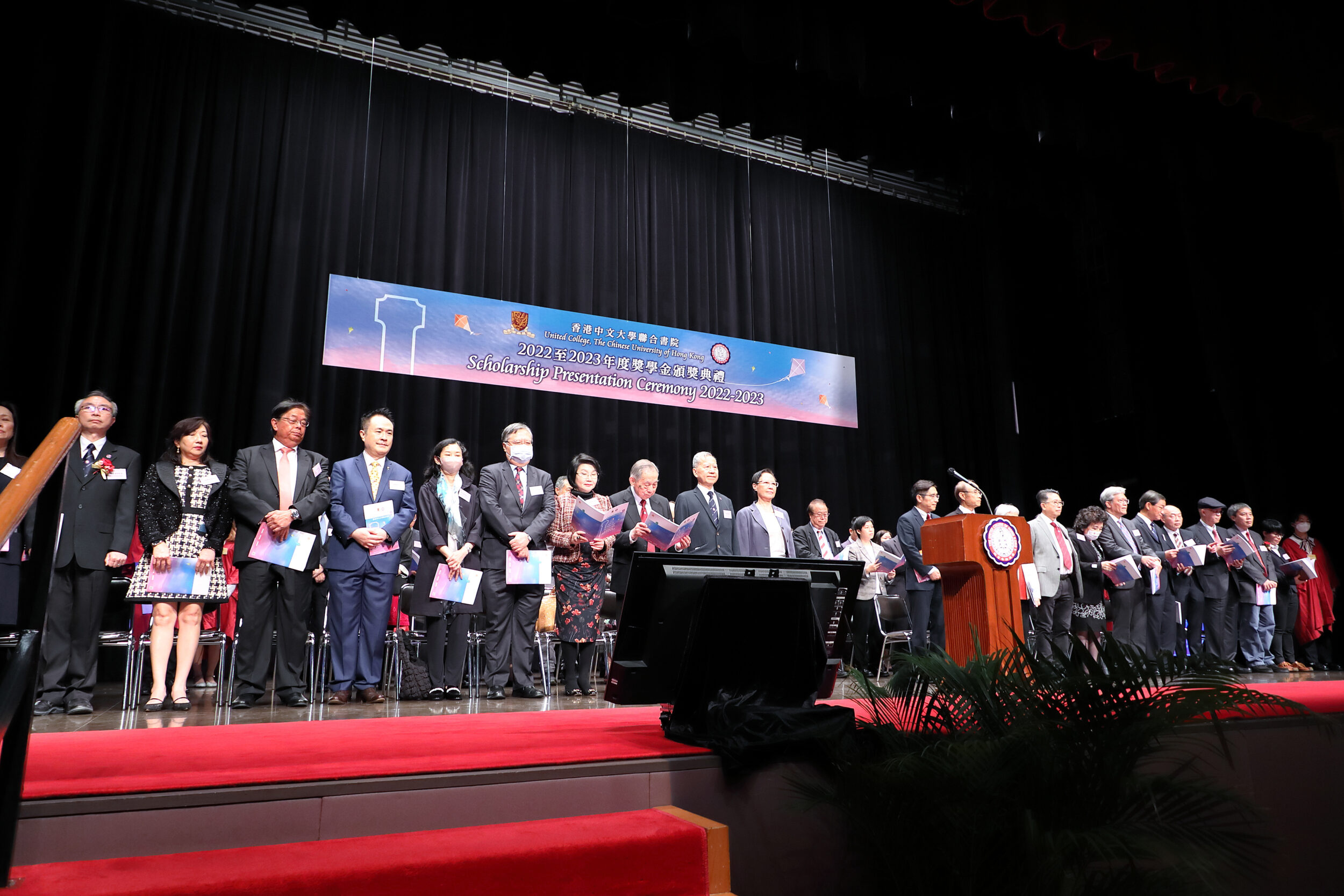 United College Scholarship Presentation Ceremony 2022-2023 was held on 21 March 2023 at Sir Run Run Shaw Hall, The Chinese University of Hong Kong. This year, the College could finally organise the Scholarship Presentation Ceremony again to show our appreciation and gratitude to the College donors. We were honored to invite Ms Lina H Y Yan, MH, JP, Chairman of the College Board of Trustees, as our officiating guest. Guests, including the College board of trustees, donors, secondary school principals, parents and teaching staff of the College, participated in the ceremony to share the joy and precious moments with the award recipients.
The theme of this year's ceremony was "Persistence Makes Our Dreams Come True".  UC students are very talented and they pursue their dreams with persistence and endeavour. The continuous support and love from our donors became a great motivation for students to pursue their dreams! 
After the ceremony, the College hosted a dinner banquet for donors and student awardees to provide a platform for them to interact and share. The students could have a chance to show their gratitude in person to the donors and gained valuable experiences and insights from the donors. We were delighted and grateful that donors even made donations to the College during the banquet for supporting our great mission to nurture students. Once again, our deepest gratitude to all our donors for your continuous love and support to United College and our students!   
In 2022-2023, the total number of the UC scholarships, awards and financial aid was over 1,800 awards and the total value reached HK$10 million.