Soar to Great Heights, Dear UC Graduates!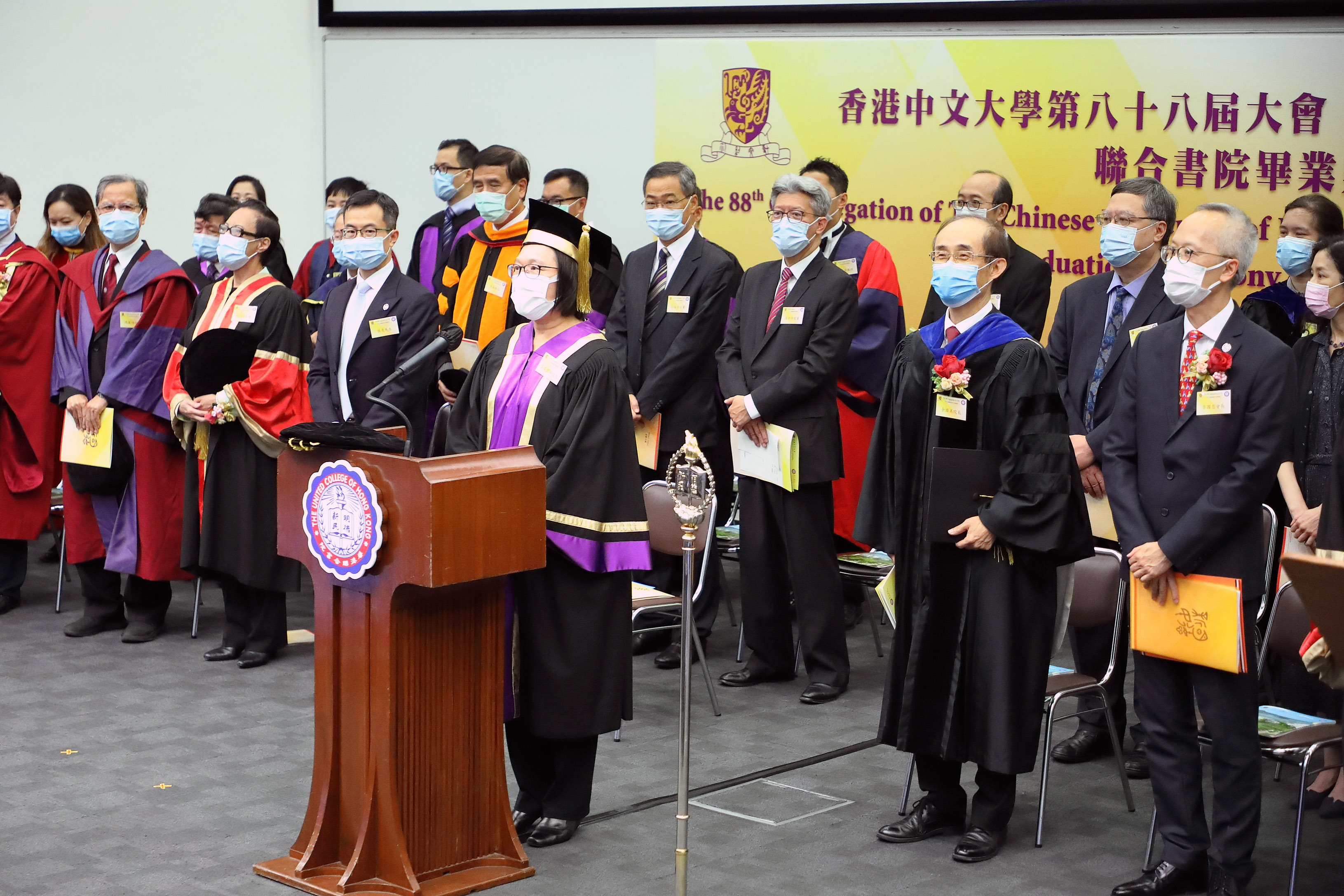 The 88th Congregation of The Chinese University of Hong Kong (Conferment of Bachelor's Degrees), Graduation Ceremony of United College was held on the University campus in the afternoon of 19 November 2020. At the Ceremony, College Head Professor Jimmy C M Yu presented graduate candidates of eight faculties to Professor Isabella W Y Poon, Pro-Vice-Chancellor of The Chinese University of Hong Kong, Presiding Officer of the Conferment of Bachelor's Degrees, in the order of Faculty of Arts, Faculty of Business Administration, Faculty of Education, Faculty of Engineering, Faculty of Law, Faculty of Medicine, Faculty of Science and Faculty of Social Science. The number of graduates this year is 769. Due to COVID-19 situation, the Graduation Ceremony was held in a virtual mode of live webcasting.
The College was very grateful to have Mr Cheung Leong, Executive Director, Charities and Community, The Hong Kong Jockey Club to be our guest-of-houour and to deliver a speech at the Ceremony. Mr Cheung is a distinguished alumnus of United College. He was also invited to present the College Early Career Research Excellence Award 2020 to the awardee Professor Vivian W Y Lui, School of Biomedical Sciences, and to present the College Ming De Scholarship 2020 to the recipient, Mr Nelson Kei (20/FNSC).
Mr Simon K C Lee, President of the College Alumni Association of The Chinese University of Hong Kong, was also invited as the guest-of-houour and to speak at the Ceremony to encourage the graduates. Mr Nelson Kei, representative of graduates, gave his vote of thanks.
A simple but meaningful Tree-planting Ceremony was held on the College campus right after the Graduation Ceremony, with Graduation Ceremony guests and representative of the College Class Society joining.