Strengthen the Connection with Students – Dialogue with College Head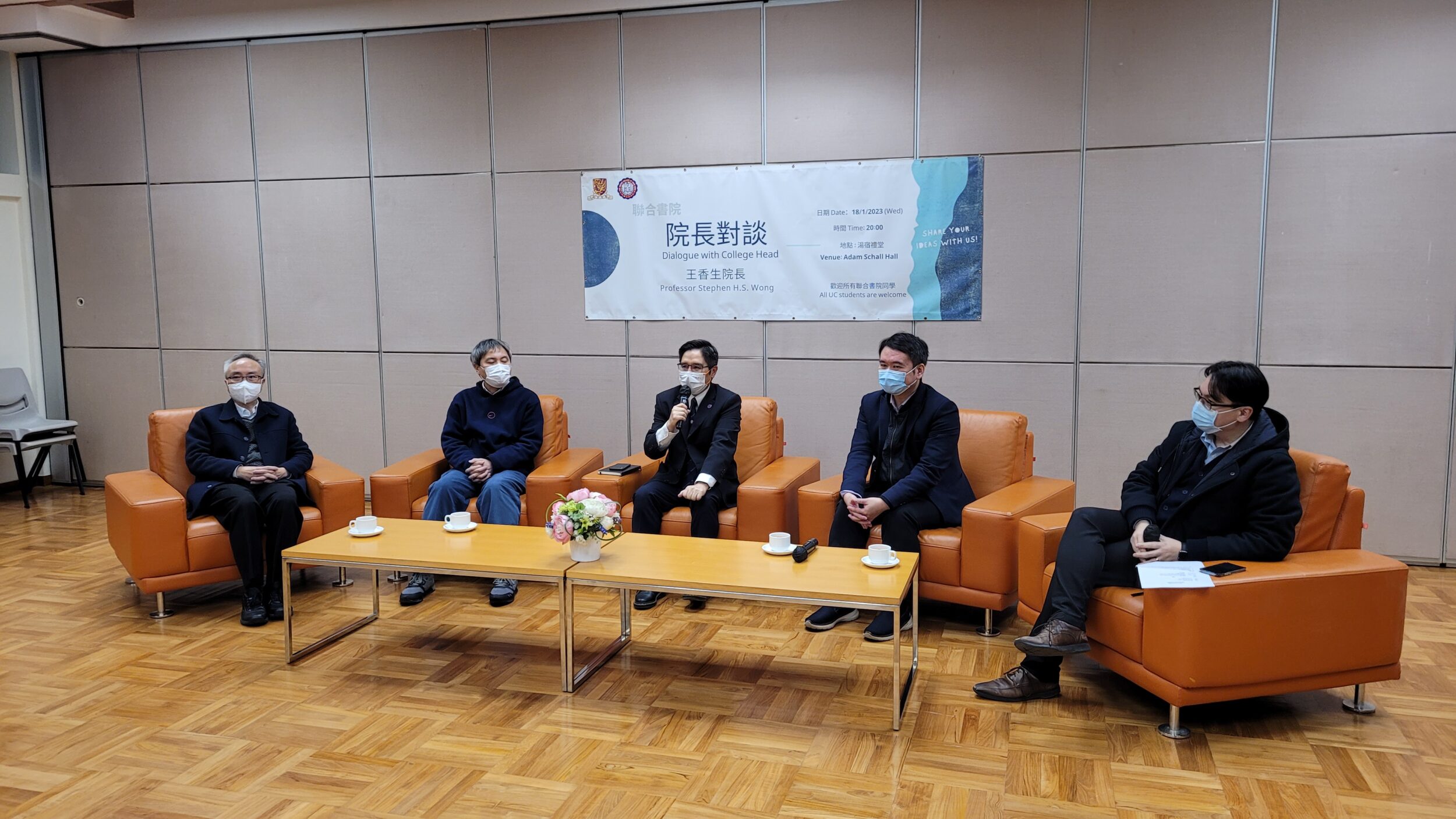 To keep a close connection with students, the College organised the Dialogue with College Head on 18 January 2023 at Adam Schall Residence. Professor Stephen H S Wong, College Head, Professor Martin C S Wong, Associate College Head and Dean of Students, Professor Lee Hung Kay, Associate College Head and Dean of General Education, Professor Tang Sze Wing, Associate College Head, had a deep conversation with over 30 students. Various aspects of College life were touched on, including hostel places allocation, activities on student diversity and sports initiatives, etc.
Participants treasured and enjoyed the opportunity to genuinely communicate together. At the end of the event, College Head and Associate Heads prepared some sweet soup for students!