The Fruitful Journey of Summer Internship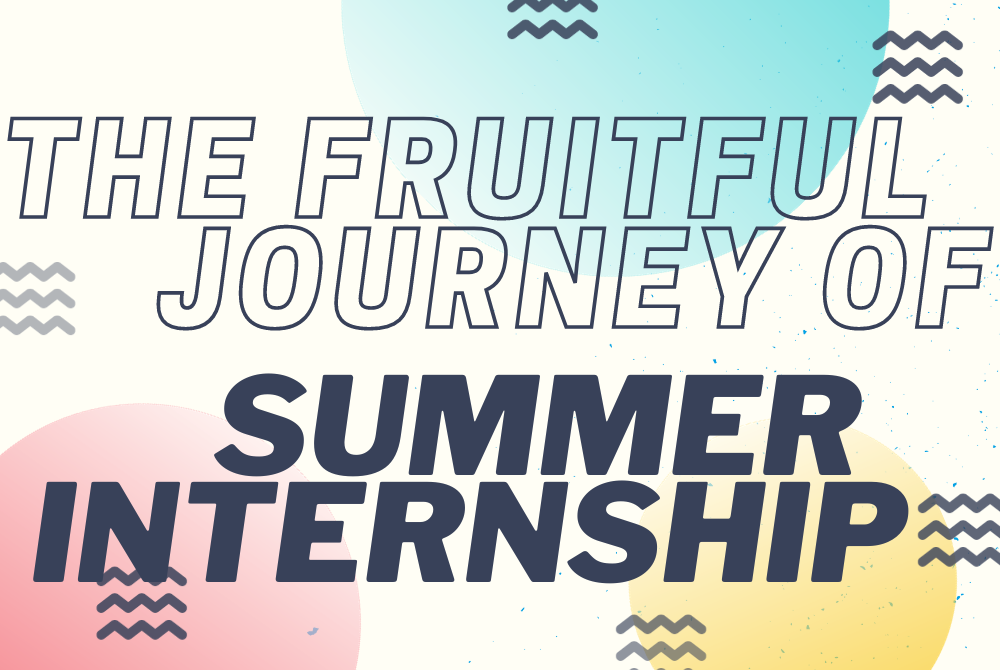 The internship experience is a valuable learning journey for UC students. In addition to applying the knowledge acquired in the classroom to real-world working environment, students can gain practical experience and equip themselves with skills and knowledge relevant to their future careers. It also enhances students' understanding of the industry and helps establishing professional connections for their future work. Meeting supervisors or employers who are UC alumni during the internship is particularly precious, as it brings a sense of familiarity and connection in this new workplace.
Many thanks to the alumni employers who have given their continuous support to the United College Internship Scheme which is jointly organised by United College and United College Alumni Association. We would like to extend special thanks and appreciation to the alumni employers who have offered multiple internship positions to our students this year. Details are shown in the table below.
Alumni Employer
Company Name
College Student
Internship Period
Mr LEE Kim Hung John (81/OFIN)
Lee & Wu Solicitors
HO Hei Man (LAWS/3)
3/7/2023 – 31/7/2023
Mr CHAN Wing Leung Stanley (85/GPAD)
Sun Lawyers LLP

CHEUNG Ying On (LAWS/3)

HE Jinmin (23/LAWS)

3/7/2023 – 28/7/2023

15/5/2023 – 2/6/2023

Mr LEE Kwok Chung Simon (86/BCHE)
Lee & So, Solicitors
HO Hei Man (LAWS/3)
1/6/2023 – 30/6/2023

Mr YEUNG Chung Kwan Isaac (88/OACG)

The Hong Kong and China Gas Company Limited

CHING Ki Sze (GRMD/4)

YU Chi Fung Daniel (GRMD/3)

26/6/2023 – 23/8/2023

Ms FUNG Yuen Yee Amy (97/ENGE)

S K H St Christopher's Home
LAM Yau Chun (IBBA/3)
12/6/2023 – 11/8/2023

Ms YUE Lok Man Rebecca (00/ENGE)

Hong Kong Institute of Diabetes and Obesity

The Chinese University of Hong Kong

CHAN Ka Nok (MATH/5)

LEUNG Wan Tik (NSCI/3)

3/7/2023 – 31/8/2023

5/6/2023 – 31/7/2023

Let's see Daniel Yu's (GRMD/3) sharing of his wonderful working journey in The Hong Kong and China Gas Company Limited:
"During my two-month internship in the Corporate ESG Department at The Hong Kong and China Gas Company Limited, I had the privilege of working under the guidance of an exceptional supervisor – Ms Margaret Wong. She not only showed great kindness towards me and my colleagues but also made time to address our queries and engage in insightful discussions related to our projects. It was truly a pleasure to work alongside her.
Throughout my internship, I had the opportunity to immerse myself into various projects. This included conducting research on ESG mega trends, summarising the TNFD biodiversity report, and contributing to the technical guidance of SBTN. These experiences provided me with a practical understanding of how ESG operates in the real world, going beyond mere theoretical knowledge. I discovered the significant impact that social and governance aspects have on the overall ESG rating.
Overall speaking, this internship has been an invaluable learning experience for me. I am grateful for opportunity that United College provided me with."
The College would like to invite employers or companies and/or organisations that alumni are serving to provide internship opportunities for United College students. We welcome College alumni to serve as a contact person to explore the opportunity of collaboration on internship with your company. Internship offers can be full-time during summer break or part-time during term time. Interested employers or College Alumni are welcome to fill in an online form. Our colleagues will contact you soon. We will promote internship opportunities through mass email and social media.