The Rewards in Social Service – United College Social Service Award Scheme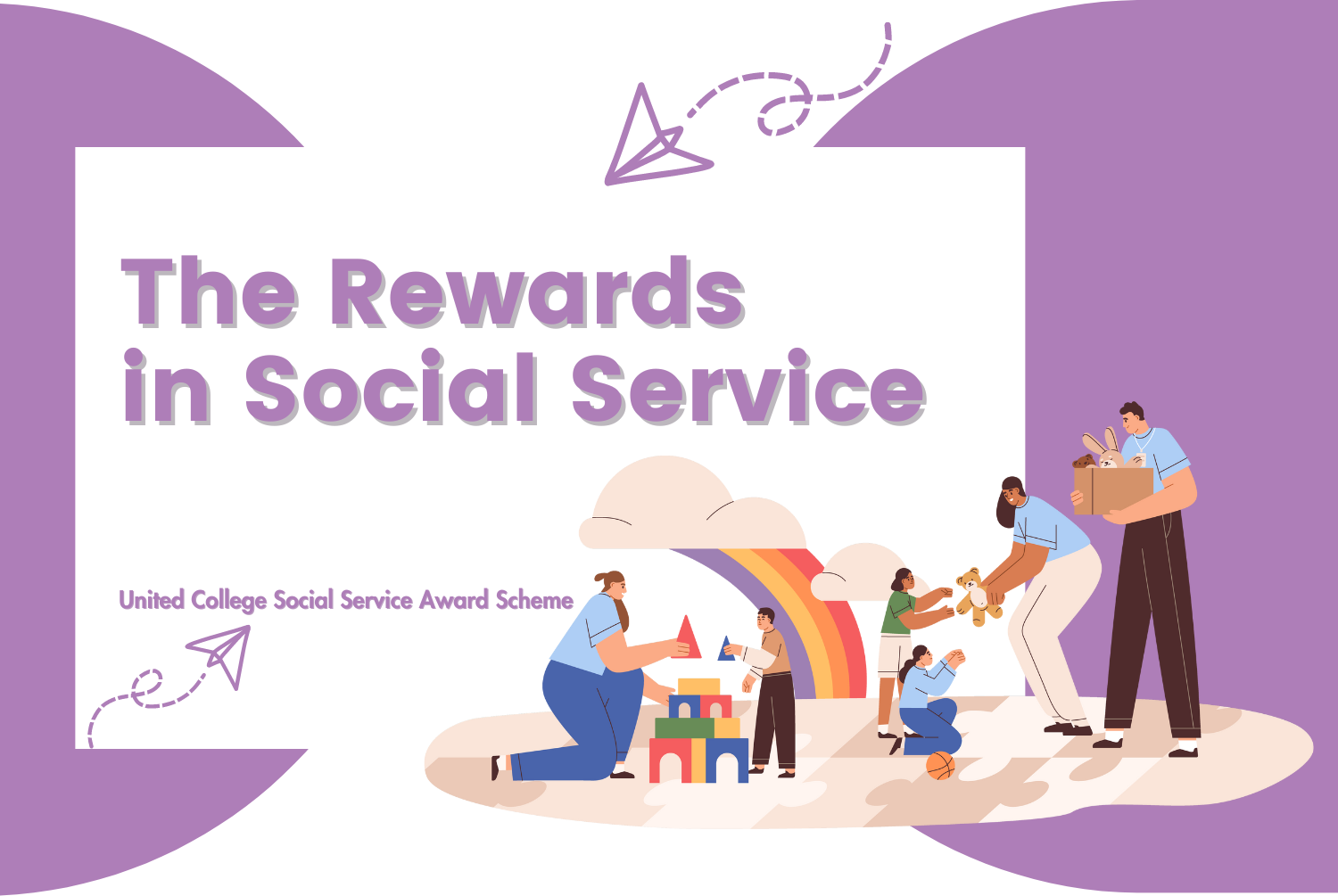 Five College students were awarded in the United College Social Service Award Scheme 2021-2022. Three of them received the Gold Award, which means they have served the community for more than 200 hours. Although their service targets were different, they shared the same deep experience of community service.
Gold Awards Recipients: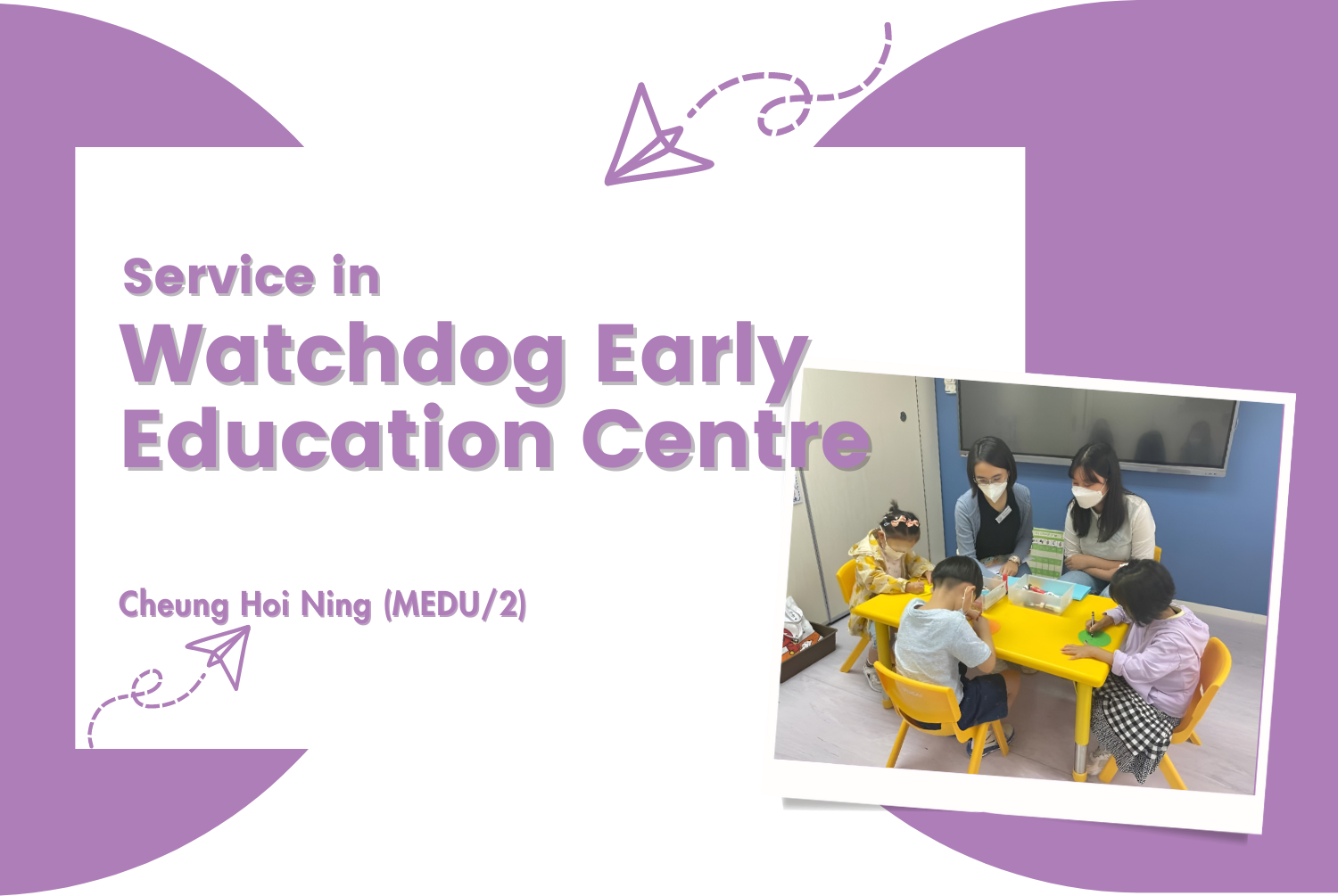 Ms Cheung Hoi Ning (MEDU/2) volunteered at the Watchdog Early Education Centre for two months in summer, where she hoped to learn more about people and things that she might be facing in her future career. The centre provides comprehensive early education and treatment services for children with special educational needs under the age of six. Her duties were to participate in different classes and therapy groups, to assist teachers and therapists in holding activities, as well as to prepare training materials and administrative work. Although getting along with SEN children requires a lot of energy, Hoi Ning thought that was a pleasant experience.
►►►Service in Watchdog Early Education Centre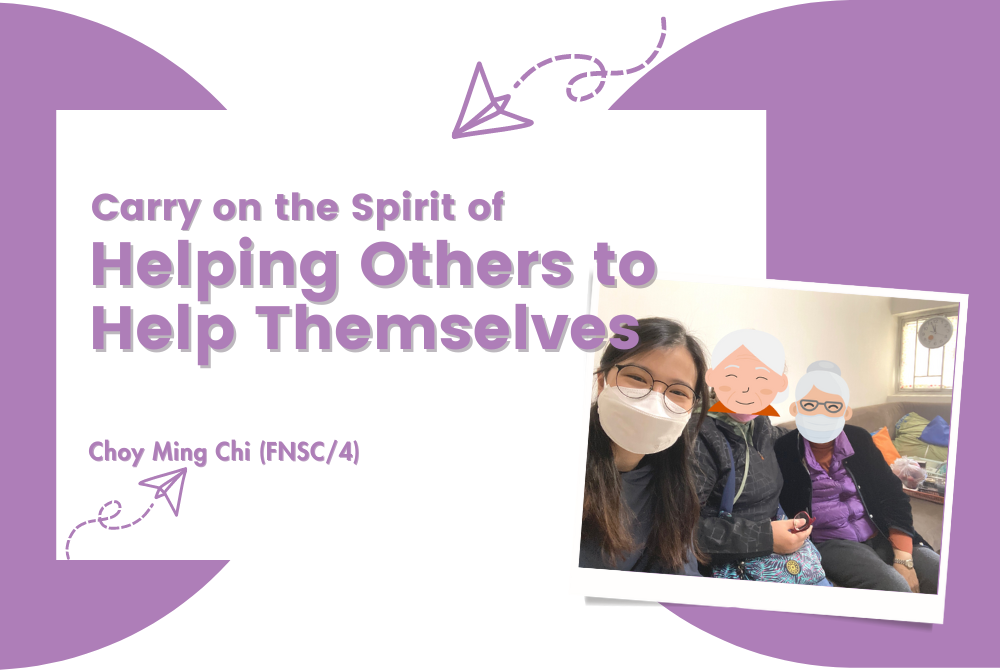 Ms Choy Ming Chi (FNSC/4) volunteered in various organisations, from the frontline, assisting social workers to reach out to hidden elderlies, to more backend works, such as assisting with a nutrition consultation as a dietitian assistant or preparing educational materials. Serving as a volunteer in organisations of different scales and backgrounds enabled her to broaden her horizon and most importantly, to have a deeper understanding of "helping people to help themselves".
►►►Carry on the Spirit of Helping Others to Help Themselves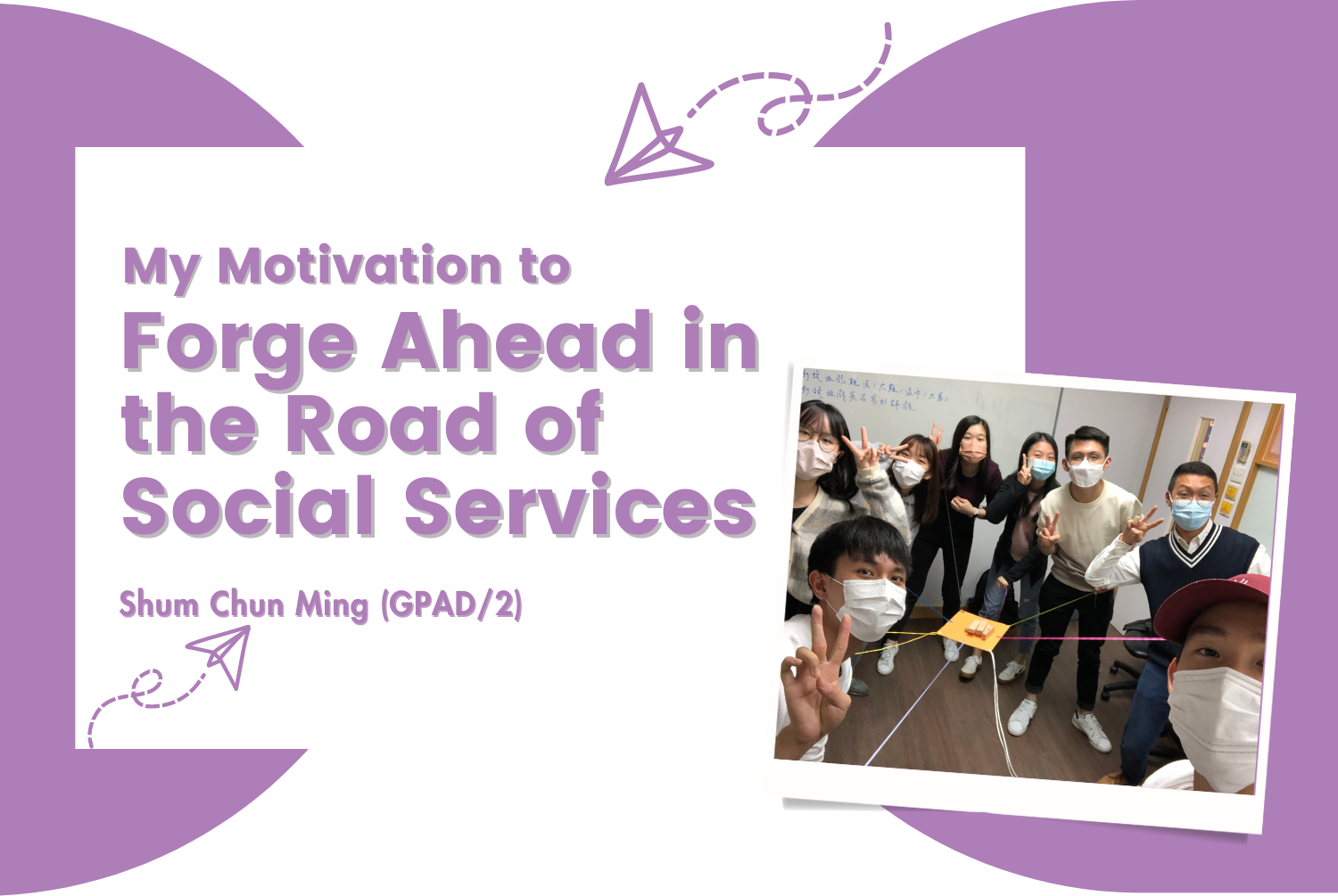 Mr Shum Chun Ming (GPAD/ 2) joined the Core Organising Committee of Hok Yau Club "Outstanding Student Leaders Award" (OSL) in 2021–2022. In charge of the training's social immersion as well as the screening assessment, he thoroughly enjoyed investigating and debating social issues with youth leaders from a social science vantage point. He encouraged youth leaders to have creative goals and develop a stakeholder-centreed strategy to address the issues. He would never give up on trying to transform one life at a time because he had an ingrained faith in people's goodness. This belief was his motivation to forge ahead in the road of social services.
►►►My Motivation to Forge Ahead in the Road of Social Services
United College Social Service Award Scheme was established in 2002. The following are the silver and bronze award recipients under the Scheme in 2021-2022:
| | |
| --- | --- |
| Silver Award | CHAN Wing Yin (HIST/2) |
| Bronze Award | KAN Wai Ki (SOWK/2) |