Hop Wai Art & Cultural Programme: "Coming Home" Presented by Larine Chung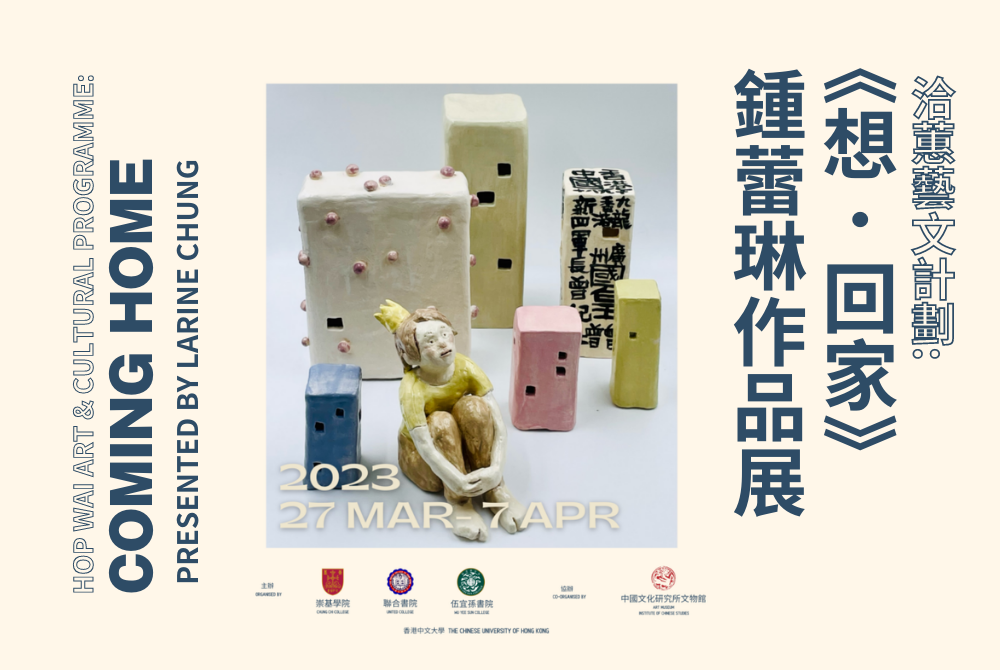 With the generous support of Hop Wai Tong, Chung Chi College, United College, and Wu Yee Sun College have jointly invited Ms Larine Chung, alumnus of CUHK Fine Art, to be Visiting Artist of Hop Wai Art and Cultural Programme in 2022-2023. An exhibition "Coming Home" presented by Ms Larine Chung, was held from 27 March to 7 April 2023 at the Gallery of Wu Yee Sun College.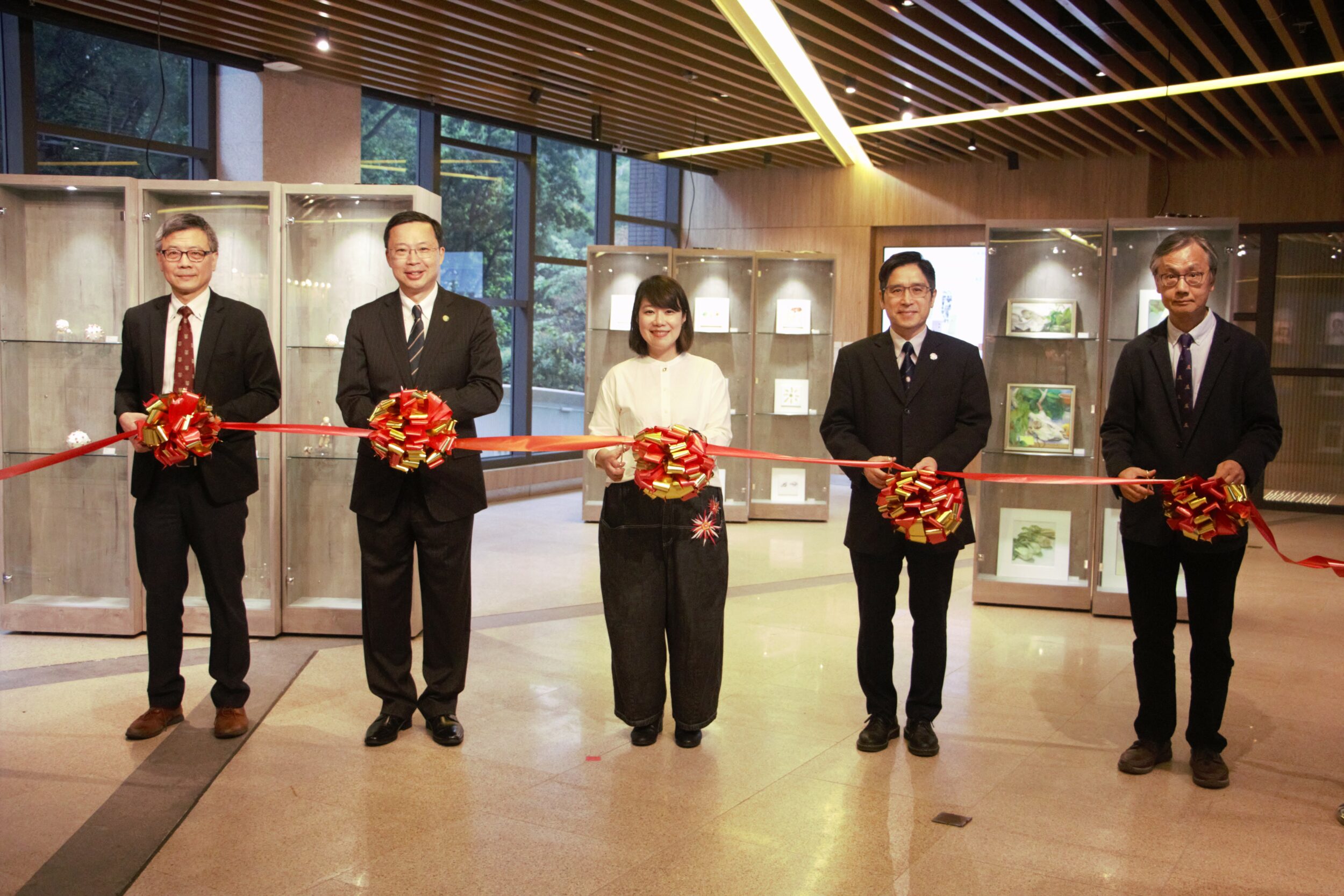 From Left:  Professor Fong Wing Ping, Head of Chung Chi College; Professor Anthony T C Chan, Master of Wu Yee Sun College; Ms Larine Chung, the Visiting Artist; Professor Stephen H S Wong, Head of United College and Professor Lai Chi Tim, Associate Director of Institute of Chinese Studies, officiated the opening ceremony of the exhibition.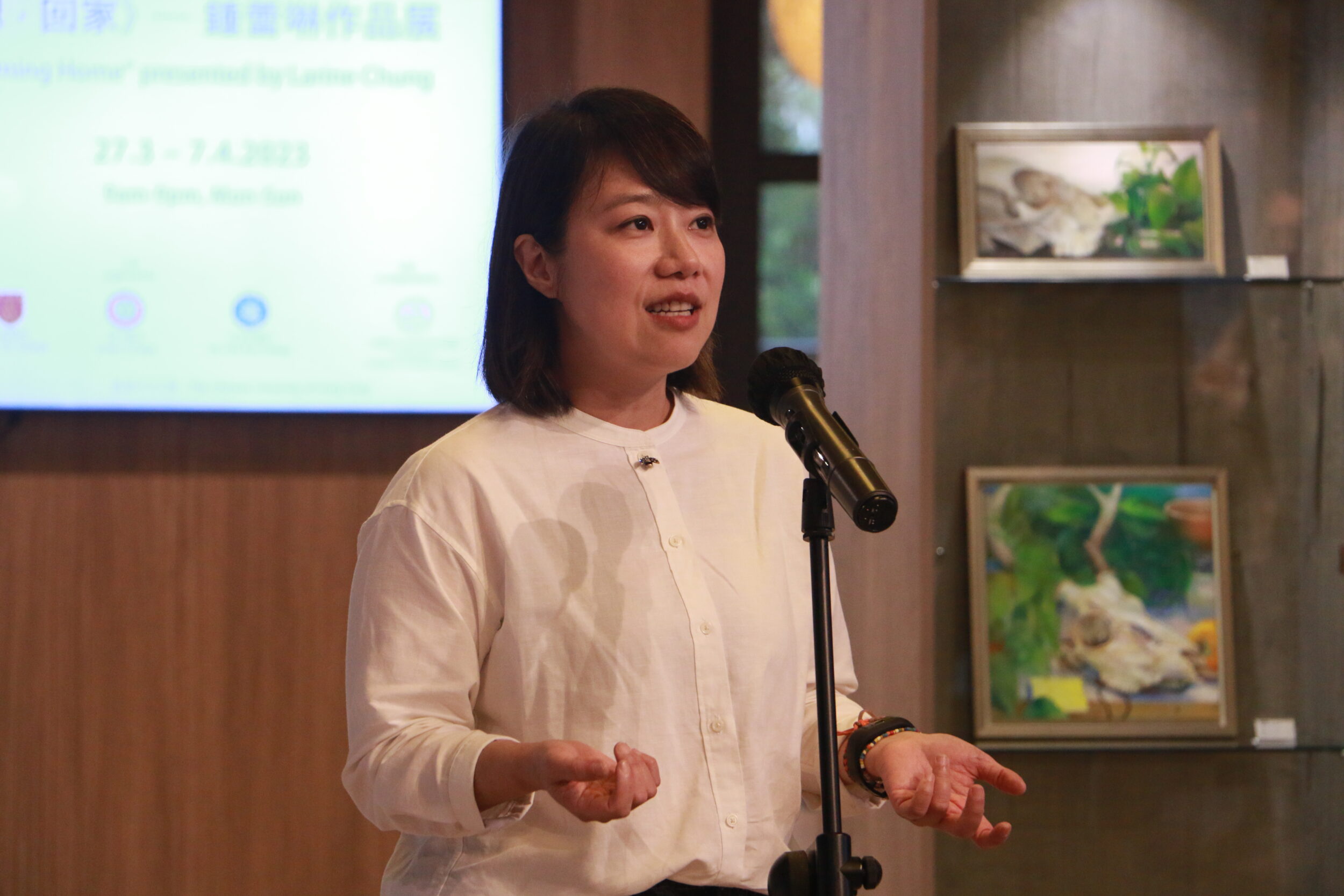 Ms Larine Chung expressed her gratitude for the support of Hop Wai Tong and shared the ideas of her artworks.