Revamp Project of Tien Chi Microcomputer Laboratory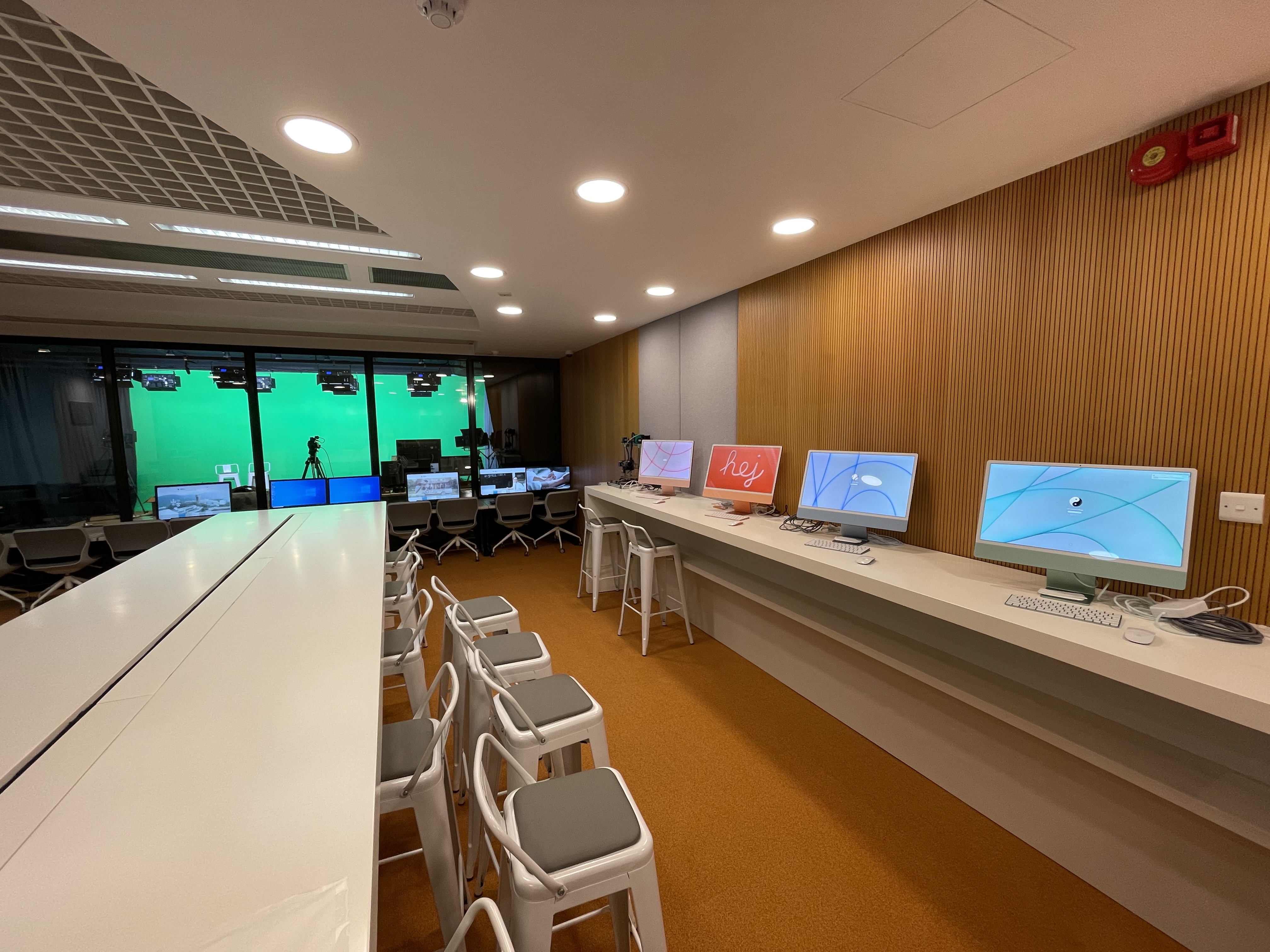 When Tien Chi Microcomputer Laboratory was established in 1980s, it was the pioneer of CUHK to provide computer facilities for our students. It is time for the Lab to change and adapt to the social development, as most students have their own laptops and mobile phones. The revamp project taken place this summer turned the Lab into a multimedia studio by installing different new equipment and software. Students will be able to do a full video production, including filming, editing, trimming, sound recording, mixing and adding effects, and to make use of these skills in their assignments, student activities and social service. College students can do live broadcasting, interviewing and video of self-introduction in this studio.
Booking is available on first-come, first-served basis. You are most welcome to read details and access the online booking system at https://www.uc.cuhk.edu.hk/creative-media-studio/. For enquiries, please feel free to contact our staff at 2603 6366.
The Tien Chi Microcomputer Laboratory has been reopened from 6 September 2021. The opening hours of the laboratory is as follows:
| | |
| --- | --- |
| Monday to Friday | 9:00 am to 9:30 pm |
| Saturday | 9:00 am to 5:00 pm |
| Sundays & Public Holidays | Closed |
UC students and staff, please come and try it out!