Two College Alumni Conferred Honorary Doctorate and Honorary Fellowship by Lingnan University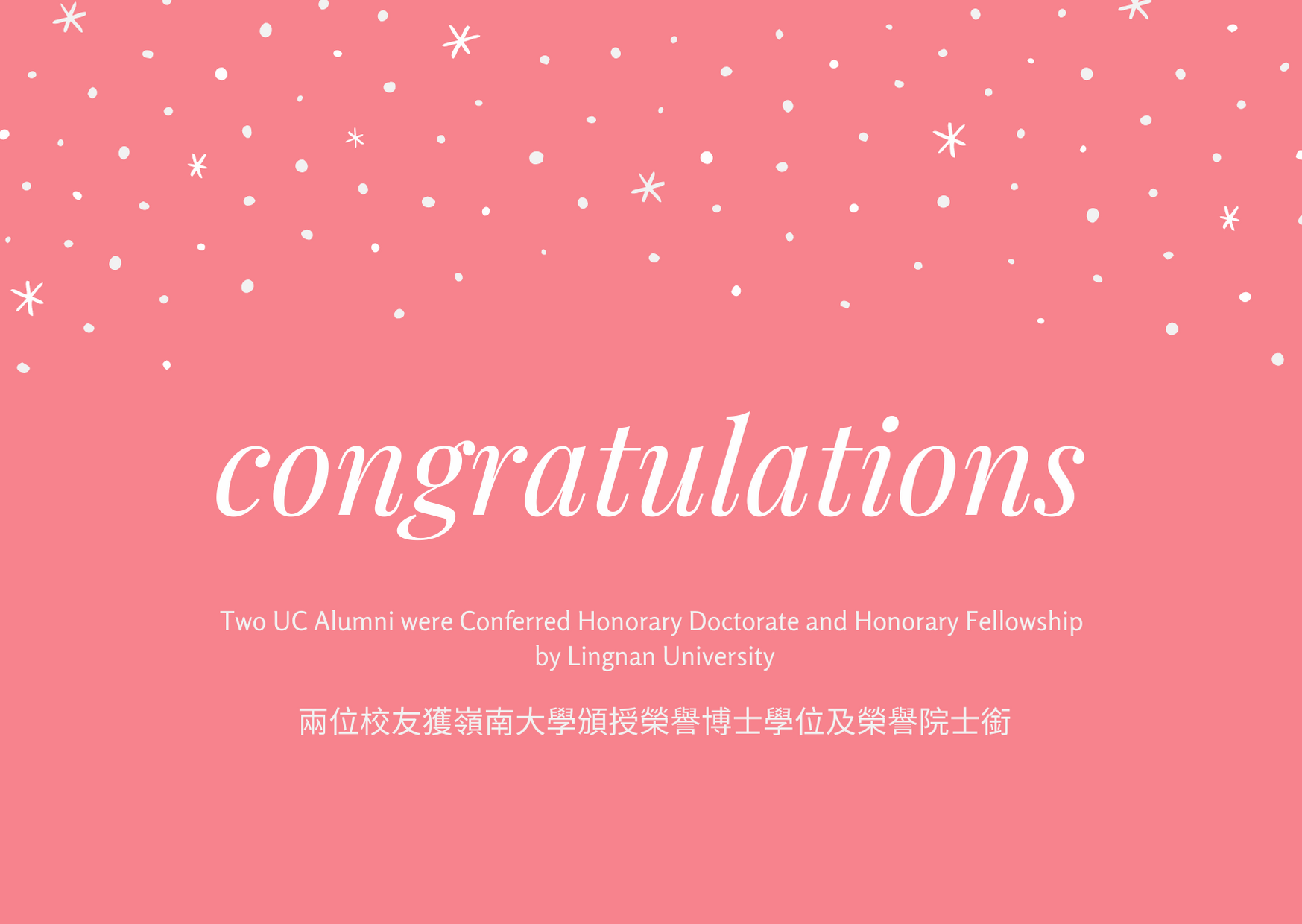 College alumni, Ms Sophia C C Kao (70/BBA) and Mr Cheung Leong (94/BBA) were conferred Honorary Doctorate and Honorary Fellowship 2019/20 respectively by Lingnan University on 17 June 2020, in recognition of their outstanding achievements in their professions and their valuable contributions to society. Our warmest congratulations to Ms Kao and Mr Cheung!
Ms Sophia C C Kao, GBS, JP
Ms Sophia C C Kao is an expert in the field of human resources. Her many years of corporate experience have given her invaluable insights into the workforce, but her deepest interests have always been in voluntary work in the public and community sectors. She is committed to social services in areas such as public policy, university governance and philanthropy, and also focuses on promoting women's rights and status in Hong Kong as well as being Chairperson of the Women's Commission. She was a member of the Central Policy Unit, Founding Chairman of the Financial Reporting Council, and Deputy Chairman of the Council of Lingnan University. The contributions made by Ms Kao are recognised in both the public and private. She was also awarded a Gold and a Silver Bauhinia Star by the HKSAR Government, and appointed a Justice of the Peace.
Mr Cheung Leong
Mr Cheung Leong is a businessman who believes in giving back through philanthropy. He is currently the Executive Director of Charities and Community of The Hong Kong Jockey Club, primarily responsible for managing its Charities Trust, implementing new strategies, and adopting a more proactive role in addressing Hong Kong's social needs. Enthusiastically innovative and building on his passion for running, Mr Cheung has co-founded and remains the chairman of RunOurCity, which uses running to transform lives, particularly young lives. So far the platform has helped to build up the physical and mental strength of over 11,000 young people. Mr Cheung is also committed to higher education. He is currently an Adjunct Professor at The Chinese University of Hong Kong Business School and a member of the Elderly Commission and the Community Care Fund of Hong Kong.